Sponsored feature: The Homecoming - Toyota Glanza
Published On Mar 11, 2020 03:48:00 PM
8259 Views
Follow us on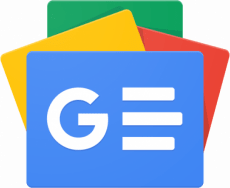 What is it like to head back to a town one spent a lot of time in while growing up? We take the Toyota Glanza to Shillong.
The charms of Shillong have been much written about. While Shillong and its surrounding areas have been compared with Scotland, thanks to the rolling hills and resplendent greenery, the city has a character of its own. It has colonial edifices, it is a hub for rock music, and its people, especially the young, are highly fashionable.
The road to Shillong also provides a leisurely and engaging drive. It seems especially inviting when you're driving back into a town – where you spent a lot of time growing up – in a capable car that stands out for its smooth, flowing design. Which one? We're talking about the Toyota Glanza, which was just perfect for the winding, fairly well-maintained NH40 from Guwahati to Shillong, and a lot of fun was had stretching the BS6-compliant, highly fuel-efficient engine's eager legs.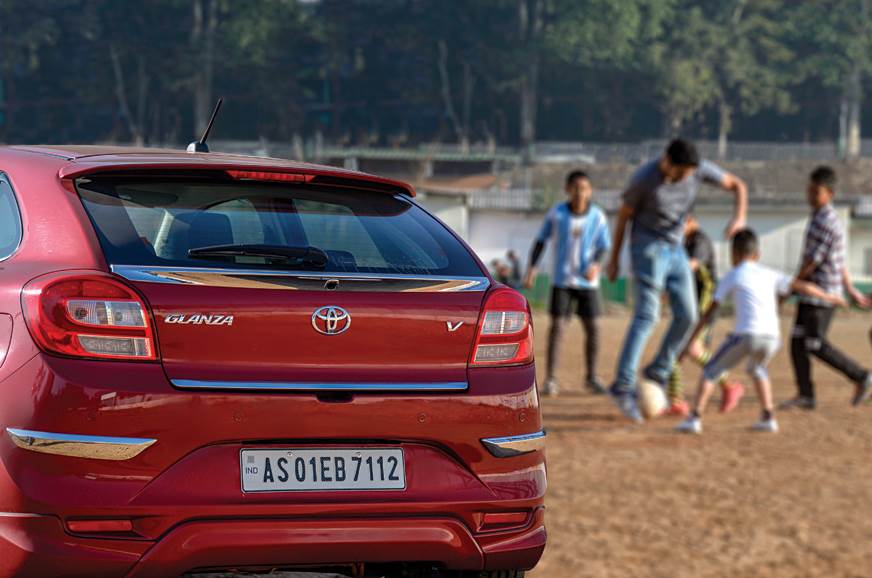 Football is big in Shillong.
The Glanza has poise, power and features, but those are attributes that are clearly visible and experienced, such as those 16-inch diamond-cut alloys, the plush, tasteful interiors and the Smart Playcast infotainment system. But the icing on the cake is the standard 3-year/1,00,000km warranty every Glanza comes with, backed by Toyota Insurance Services and Toyota Financial Services.
Back at Shillong, the memories came rushing in as one neared the town – of the clouds and rain, and consequently, the greenery all around; a very Shillong thing. Then there's the winter sun, which would warm our backs as we headed back home from St Edmund's School, of the aroma of bread and other delights wafting out of the city's many bakeries, of hours spent listening to Bob Dylan and Co with college friends, of the many delights of Police Bazaar, and of football in the rain. But driving around Shillong, through its narrow, winding lanes – which the Toyota Glanza gracefully glides into and out of – one realises that everything changes. You do, and the town where you grew up in does, too.
The crystal-clear Umngot River in Dawki is a bewitching sight.
Today, Shillong has way more traffic than, say, a decade or so ago, and it's a blight on this city. But our Glanza, which featured two-tone interiors, insulated us from the din outside. Flicking the car into and out of traffic was a breeze; the music was supplied by Nirvana, a favourite from back when we were kids, and there was space enough for our fussy friends at the back, too. The guys loved the ample legroom and the width of the cabin. What emerged from our nostalgia loop around Shillong was the fact that our Glanza – equipped with a torquey engine and an eager, smooth CVT transmission – is an excellent car to pilot in traffic – both the big-city kind as well as the small-town variety. Another thing that became clearer was that Shillong had indeed changed. Which it must, of course, but some more driving around the town, and we wondered if there still existed any place near the city that was just as we remembered it.
The very next instant, we turned the car around, and headed towards Dawki, a small town along the India-Bangladesh border, about a 3hr drive from Shillong. This was our haunt every weekend, back in the day, and we always found it more enticing than the serene Ward's Lake or Laitkor Peak, or any of the waterfalls around Shillong, such as Spread Eagle Falls or Sweet Falls. Dawki is special because of the emerald-green Umngot River, arguably the cleanest in India. The waters of the river are incredibly crystal clear and one can see right down to the river bed. The road that leads to the river is mostly a peaceful one, where one encounters miles of farmland, small villages, and other, almost pastoral scenes.
The Glanza's peppy engine is complemented by a smooth-shifting CVT auto.
The road to Dawki is not in the best of conditions, but there are stretches where we felt one with the Glanza. It's got great throttle response and its bump-absorption capabilities are top-notch. Equally important, though, is how everything comes together in the Glanza; that's what makes it such a capable car. The steering, which was light in downtown Shillong, weighs up as we gather speed on the road towards Dawki and the engine gets to show its pep; the front seats are wide and supportive too. In short: this is a car you'd want to get in for a long-ish drive and thoroughly enjoy it. We reach Dawki in good time, and the river (and the landscape through which it flows) is mostly the same. There is nothing to spoil the view. There are little fishing boats bobbing in the water, there are few tourists about to set out for boat rides, and the water is still as breathtakingly clear as it used to be all those years ago. In many ways, it is good to know that in a fast-changing world, there are still some things that, for the better, never change. Or, for that matter, like the Toyota Glanza, never fail to live up to their promise.
Versatile Smart Playcast infotainment system and Auto AC are among the cabin's many highlights.
The ideal choice
Besides possessing great highway manners, the Toyota Glanza is adept at handling small-town traffic.
As a premium hatchback, the Toyota Glanza has several fantastic aesthetic, mechanical and interior attributes. But, as importantly, it also delivers big on several other factors. The Glanza, which, like every other Toyota product, comes with a high resale value, offers a six-month warranty on parts and free Roadside Assistance up to three years. As importantly, owners can also benefit from the Toyota Express Service, which takes just about an hour and sees qualified technicians deliver precision service timed to fit your busy schedule.
Copyright (c) Autocar India. All rights reserved.
What do you think about this Feature