Special Feature: Nissan Magnite - Chic Magnet
Stylish, punchy and spacious: the Nissan Magnite has everything going for it.
Published On Aug 13, 2021 11:30:00 AM
12,631 Views
Follow us on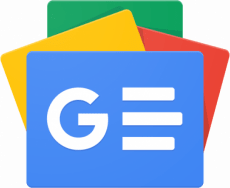 Over the last year or so, numerous adjectives have been used to describe the Nissan Magnite. And Nissan's compelling SUV is deserving of each one of them. The one that really sticks, though, is 'charismatic'. There is clearly no better word for the SUV that has been racking up sales numbers despite the numerous lockdowns. But surely, the sheer appeal of the Magnite isn't all that surprising when you consider Nissan's illustrious automotive heritage: the GT-R, the Leaf, the 350Z, the Bluebird… and now, the Magnite. Suffice to say that superior engineering has been part of Nissan's DNA for over a hundred years. And so are incandescent looks.
Dagger-like headlights and L-shaped LEDs look ace.
The Magnite is all sharp lines and angular handsomeness, and its aggressive stance is so inviting, you want to get into the car, thumb the starter button and floor the pedal. This visual boldness and aggression is not the only reason the Magnite stands apart from other run-of-the-mill SUVs. What the Magnite has done since its launch in December last year is to overturn traditional assumptions about category, style, and class. Here is an SUV that offers a real explosion for your buck, and thanks to this combination of spot-on pricing and an assemblage of incredible attributes, the Magnite has been a threat to not just other SUVs in its class, but also to sedans and premium hatchbacks.
Take, for instance, the suite of features it comes with. The Magnite is packed with segment-first features such as wireless Apple CarPlay and Android Auto, and then there is wireless charging and – wait for it – a 360-degree reversing camera and display. All of this, of course, is accompanied by a crisp 8.0-inch touchscreen, Nissan Connect, the company's integrated audio, navigation, and communication system, smartwatch connectivity, puddle lamps, automatic climate control, steering-mounted controls and a sweet-sounding six-speaker audio system. If you think that's impressive, you'll be glad to know that the Magnite doesn't lack in space either. The SUV's cabin is a serene space enlivened by quality trim and tasteful textures all around. We especially love the smart air-con knobs, the deconstructed centre console, and the double-stitched 'denim' on the door pads and elbow rests. Plus, those of us who practically live in our cars will dig the ginormous 10-litre glovebox.
The Magnite gets 16-inch dual-tone alloys.
The seats are remarkably comfortable and space is abundant, especially at the rear. Which means that, irrespective of whether you are at the back, or in the driver's seat, you'll find your time inside the Magnite to be engaging and yet relaxing.
Since we are talking about driving, prospective Magnite owners will encounter two contenders that could do duty under its hood. These are a 1.0-litre B4D naturally-aspirated petrol engine and 1.0-litre HRA0 turbo-petrol. The former is a naturally aspirated petrol engine that develops 72PS and is offered with a slick 5-speed manual transmission, while the 100PS turbo-petrol comes with the option of either a manual transmission or a CVT automatic. We had a blast with the latter and loved the way the Magnite performed at traffic light grands prix. It's a lively engine that responds with great alacrity to inputs and is eager to spring out of inertia. This enthusiasm comes in handy especially in urban situations and makes driving practically effortless. Keep going towards – and on – an open road, and two things stand out: linear power delivery and refinement. Should you be in the mood for some fun, simply select 'Sport' to make the experience even better and revel in the punch that the engine delivers.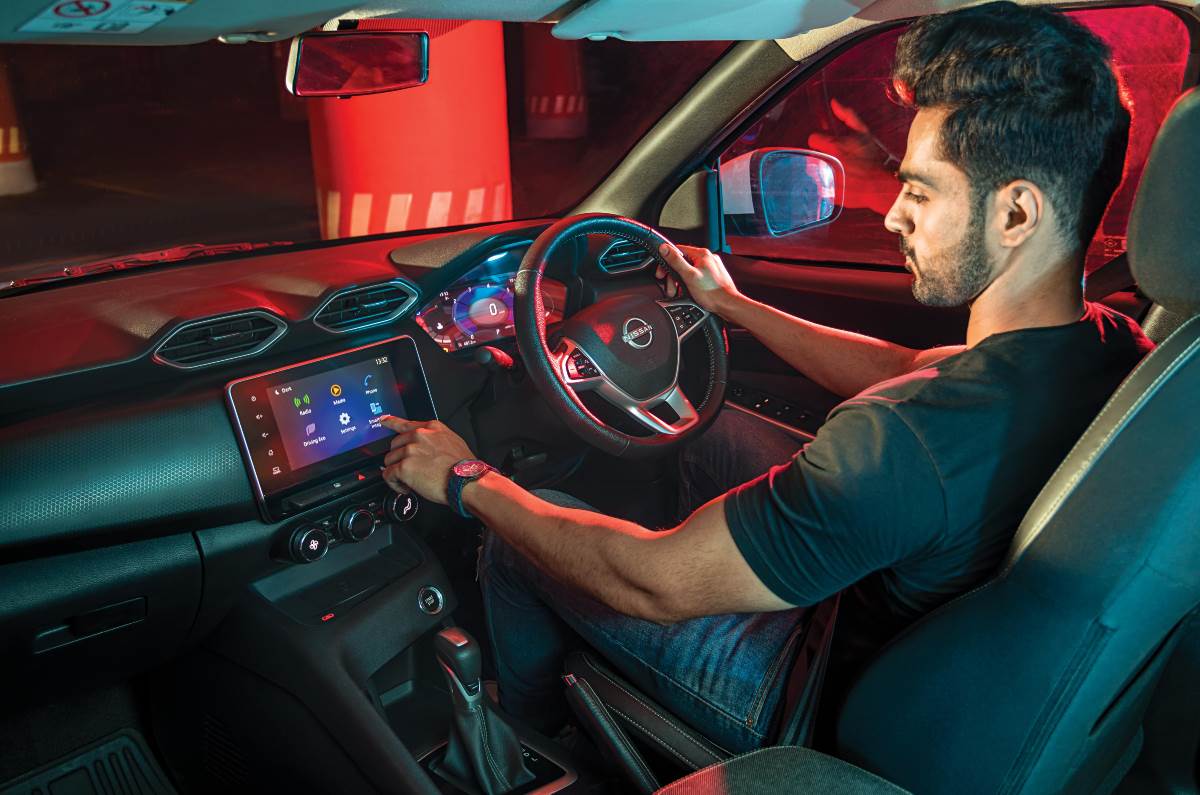 The plush, spacious interiors, studded with several first-in-segment features, deliver a premium experience.
The Magnite is equipped with a pliant suspension, and that means a comfortable ride irrespective of the terrain the SUV is on. The suspension soaks up undulations with ease, and admirably tackles larger threats that rise up from the rain-battered roads of our cities.
As impressive is the SUV's straightline stability, which inspires confidence at high speeds. Another highlight? The well-weighted steering that makes zipping through traffic and into and out of narrow lanes a breeze. What about safety, you ask? Well, that has always been a priority area for Nissan, and it's no wonder the Magnite has, apart from ABS with EBD and dual front airbags, features such as rear parking sensors and automatic warning hazard on heavy braking as standard. Plus, you also get electronic stability control, brake assist, ISOFIX child-seat mounts, traction control, hill start assist and a tyre pressure monitoring system.
The Nissan Magnite has clearly left an impression on everyone who has driven one. What we have here is a sharp-looking SUV that makes driving something to look forward to, that's filled to the gills with equipment and spacious enough for five. Plus, how can one forget that it earned a 4-star safety rating in the ASEAN NCAP tests earlier this year? Now, if you add cost-effectiveness to this mix – Nissan's capable, stylish all-rounder is the most affordable compact SUV around – you'll realise that there is nothing quite like the Magnite.
Photography: Gaurav S Thombre
Copyright (c) Autocar India. All rights reserved.