Seven generations of the BMW 3 Series
For over four decades, the 3 Series has embodied everything BMW holds dear. Bringing all seven generations of the 3 together - for the first time in India - We meet the owners who have been hooked from day one and make the 3 the cult icon it is.
Published On Oct 07, 2019 12:54:00 PM
36,476 Views
Follow us on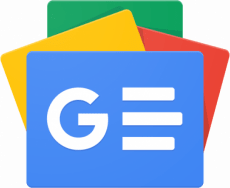 Picture this: the year is 1975. Microsoft Corporation has just been founded, the Rubik's Cube is yet
to hit toy stores, Stephen Wozniak and Steven Jobs have started work on the Apple-1, Clive Lloyd's West Indies have won the inaugural Cricket World Cup, and mobile phones aren't commercially available yet. It's also the year that witnesses the debut of the first-ever BMW 3 Series – a car that, as a successor to the pivotal 02 Series, has Size 10 shoes to fill. It is a crucial moment in time as new avenues open up; the world is shifting gears and no one can afford to be left behind – not even BMW.
Four decades later, Microsoft Corporation is an IT giant, the Rubik's Cube is being solved in as little as 4.22sec, thousands queue-up overnight to buy Apple's latest smartphone, the West Indies cricket team is no longer a force to be reckoned with – and the 3 Series is still here, alive and kicking. In the intervening 44-year period, it has become BMW's highest-selling model, with a colossal 15 million units of the 3 Series family sold worldwide. The 3 Series has been as much of an ambassador for BMW as Ben Stokes has for cricket in England and Conor McGregor has for the world of mixed martial arts. And while India could only really experience it in 2007 – when the E90 became the first 3 to be officially launched here – over seven generations, the 3 Series arguably best represents the 'Sheer Driving Pleasure' ethos of the brand.
But the 3 Series story is incomplete without the individuals driving it. With the launch of the seventh-gen model coinciding with our 20th Anniversary issue, we decided to do what has never been done in India – bring together all generations of the 3 and speak to the owners of each generation and understand what exactly is it about them that has, and continues to keep them hooked, even after all these years.
PURAZAR FOUZDAR
1977 BMW 316 (E21)
Unlike what its straight lines and no-nonsense design would suggest, the E21 has a surprisingly magnetic personality in the flesh. Its compact size, low stance, slender pillars mean it looks nothing like modern-day BMWs, and in this shade of red, 'The Flash' – as named by owner Purazar Fouzdar – looks special. And it ought to, because, like Fouzdar says, "this is where the 3 Series story began."
But the story of this particular 1977 E21 would've come to a premature end had Fouzdar's friend, Rayomand Patell, not convinced the self-confessed motorcycle fanatic to rescue it from its state of decay. "About 30-40 people checked it out, but no one bought it", says Fouzdar, adding that rust had taken root and the car was practically in pieces. Not only did Fouzdar buy and rebuild it, but also customised it, adding Zender-style bumpers, an AC Schnitzer steering wheel, and he chucked out the rear seats to install a California Customs-style music system. In over three-and-a-half-years of ownership, Fouzdar has shaped it into his vision of what an E21 3 Series should be, while leaving the fundamentals untouched. "It's small, sharp-looking and an icon; a dream car to have."
FAST FACT: The E21 was the first BMW to have a dashboard angled towards the driver.
MANEESH PHATAK
1986 BMW 316 (E30)
An aura of mystique surrounds the black E30 316, widely regarded as the most iconic 3 Series of all time. It followed the E21, but overshadowed it with its breadth of capabilities, and is still considered one of the best generations of the 3 Series till date. And even today, after over three decades, it still looks fabulous, with its purposeful stance and period-correct wheels.
For Maneesh Phatak, what started off as a search for an older BMW devoid of electronics developed into a chase for a clean E30. "I saw a picture of Jehangir Nicholson racing the 325i – now owned by Autocar India Editor Hormazd Sorabjee – on track on the cover of the Indian Auto Journal and immediately wanted an E30," he says. Having owned an E36, which had multiple electronic failures, Phatak, by sheer chance, discovered an E30 – left to rot – with original paperwork, while on a daily commute. After buying it, Phatak wrote to BMW HQ, got a November 1986 build sheet, and after a year-and-a-half of importing parts and rebuilding it, had a close-to-factory-spec E30. He has used it as a daily driver since, and clocked close to 30,000km with almost no problems. This story is the stuff of boyhood dreams.
FAST FACT: The E30 was the basis for the first-ever M3, and the first 3 available with four doors too.
MIKHAIL MERCHANT
1995 BMW 316i (E36)
As the follow-up to the legendary E30, the E36 3 Series – which arrived at the start of the 1990s – always had impossibly high expectations to live up to. It was a complete departure from the outgoing 3 in every way, and had almost nothing in common with the E30. What it also debuted was the first generation of electronics, which meant that while the E36 employed clever tech, a lack of technical support from the manufacturer's side meant fixing any failures was a tiresome and expensive affair. As a result, there are hardly any E36s around today.
Mikhail Merchant, who owns a 1995 E36 316i, explains why this generation is relatively unloved. "The E36 is a rare car. Back in the day, it was a hit with diamond merchants in India. Quite a few E36s were imported, but were never loved and taken care of. High prices of spares, the complexity of first-gen electronics and resulting lengthy repair bills made most people abandon it. Restoring one costs a small fortune, but I hold on to it because it's special," says Merchant. And while he isn't in favour of parting with it, he says he'd be open to selling it "to someone who would treasure and know how to preserve an E36."
FAST FACT: The E36 was also offered in three-door hatchback form as the 'Compact'.
IMRAN MAJID
2001 BMW 330i (E46)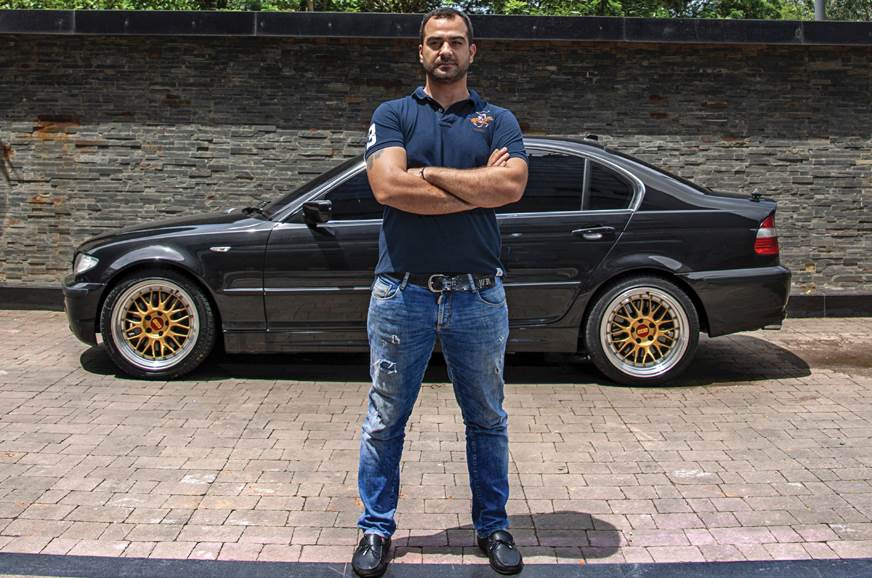 After the mixed bag that was the E36, the fourth-gen model (E46) was a return to form for the 3 Series. Debuting in 1997, the E46 was sufficiently modern, but captured the essence of the E30, bringing back the focus and purposefulness 3 Series owners had come to expect. It presented the perfect combination of the past, present and the future, and its success was unprecedented – BMW sold 32 lakh examples of the E46, making it the highest-selling BMW of all time.
For entrepreneur Imran Majid, the E46 became a must-have when he first saw a friend come to school in one. He eventually bought one, sold it off when he moved abroad briefly, but bought another one when he returned. "I have the M6, M3 and had an M5 as well, but this E46 is the one I will never part with. It's a pleasure to drive – the power, handling, chassis… it's got everything spot on," says Majid. And while he admits the newer-generation 3 Series models have improved in a number of departments, the E46 – being fairly advanced yet retaining a refreshingly analogue feel – remains his favourite.
FAST FACT: There was never a sedan version of the E46 M3 – only coupe and cabriolet.
RONY VESUNA
2005 BMW 330i (E90)
It's the E90 3 Series that's a more common sight on Indian roads, and that's because it was the first car BMW launched in our market, all the way back in 2007. Hailing from the Chris Bangle era of car design, the E90 3 Series has a rather distinctive look to it, and to the eyes of yours truly, has aged rather well. Regardless of what one thought of its appearance, the E90 established itself in its segment, winning the World Car of the Year title in 2006.
Some would say the E90's has a love-it-or-hate-it design, but it was always clear for Rony Vesuna which side of that debate he'd be on. "BMWs have always excited me," says Vesuna, before adding that as soon as he could afford one, he bought a used E34 525i and an E46 3 Series, and then finally getting his hands on a 2005 E90 330i. Describing the thrill of driving it at the limit makes Vesuna's face light up. "Of all the BMWs I've had, this one is the most exciting to drive. It's dependable and rock-solid at high speeds." He dislikes the fact that some components haven't aged well over time, but adds that letting loose the naturally-aspirated in-line six helps leave those thoughts far, far behind.
FAST FACT: The E90 was the first 3 Series to also have a turbo-petrol engine option.
INDRONEEL MUKERJI
2013 BMW 320d (F30)
To the uninitiated, the F30 3 Series may as well be the all-new model. It was unveiled all the way back in 2011, but despite having been around for eight years, the F30 still looks bang up to date. Compared to the E90, the sixth-gen 3 Series grew in dimensions – so it could put up a better fight against its arch rival, the Mercedes-Benz C-class on the space and luxury front – but didn't abandon its driving-thrills-oriented approach. Till the time it was on sale in India, the F30 remained the enthusiast's pick in its class.
One of those enthusiasts is Indroneel Mukerji. Citing a lifelong attraction towards BMWs, Mukerji, too, mentions spotting Nicholson's E30 in the same Indian Auto Journal issue seen by Phatak. Eventually, he ended up buying the F30 320d, to which he has added a BMW M Power performance kit. "I've had it for six years, and I've clocked 66,000km in it. I used to drive it all the way to Uttarakhand to attend the annual day event at my daughter's school. Touchwood, no issues so far. And above all, I love driving it," he signs off.
FAST FACT:The F30 spawned the 4 Series line-up, 20 years after the idea was first floated.
THE NEWCOMER
2019 BMW 330i (G20)
After eight years of the suave-looking F30, BMW finally took the wraps off of the seventh-generation 3 Series (codename: G20) in 2018. Unsurprisingly, it has grown in size, and now, looks even more like the bigger 5 Series. While it remains to be seen how that goes down with 5 Series owners and prospective 3 Series buyers, there's no denying the fact that this is one smart-looking sedan. The signature corona rings have made way for L-shaped LED daytime running lights, but it's still very much identifiable as a 3 Series. It may be a long way from matching the E21's humble beginnings, but the ingredients are all there – it has a clearly defined three-box shape, it's lighter than the F30, has powerful engine options and is still a rear-wheel drive. What BMW is also aiming for with this generation of the 3 is to broaden its appeal by improving refinement, ride and overall comfort – things that matter to luxury car buyers in India. With prices ranging from Rs 41.40-47.90 lakh (ex-showroom), the new 3 has moved further up the price ladder, but if it can recreate some of the magic of its predecessors, it will almost certainly inspire many more like Phatak and Mukerji to bring their car magazine dreams to life.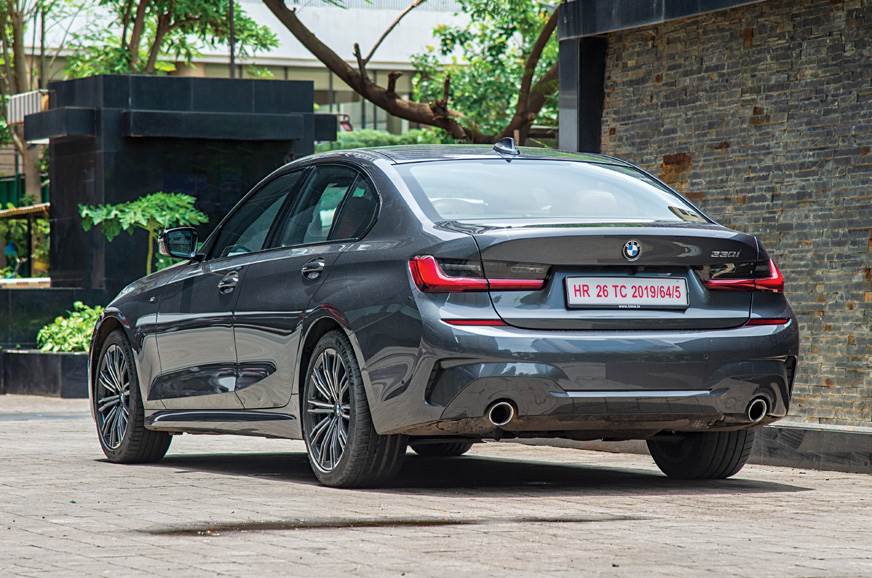 FAST FACT: The G20 330i and 320d have the same torque output as the E92 M3's V8 – 400Nm.
Click here for BMW India models, prices, reviews, images, videos and more details
Copyright (c) Autocar India. All rights reserved.