Buying used: (2014-2018) Maruti Suzuki Ciaz
For a price substantially lower than that of a sub-four-metre sedan, you get a full-size sedan with more features and more practicality.
Published On Nov 16, 2018 06:00:00 AM
31,965 Views
Follow us on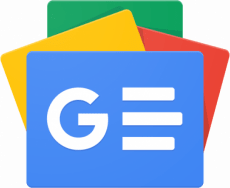 It is the perfect size for a family of four; design is sharp and fresh as well.
Top spec ZDi+ will get you a SmartPlay touchscreen infotainment.
GOOD FOR: Space, fuel efficiency, equipment
LOOK OUT FOR: Light build, worn-out suspension
Since its launch in 2014, the Maruti Ciaz has steadily made inroads into territory dominated by the Honda City, and last year it pipped the latter to the top spot in sales. With ample space, low running costs and the backing of the Maruti badge, it makes for a sensible choice in its segment.
The price of three-year-old models ranges between Rs 6-7 lakh, which is cheaper than a new sub-four-metre sedan. You get plenty of features, as well as safety essentials like airbags and ABS. Plus, being a Maruti, running costs and spare parts are affordable, and, you also have, arguably, the strongest service network in the country. So what should you look for when you're buying one?
Firstly, check the variants on offer – a base LDi or mid-spec VDi would have an asking price between Rs 5.5 lakh and Rs 6.5 lakh. However, if you are willing to stretch your budget by just
Rs 50,000, you can get yourself the top ZDi trim that gets more features, like bigger 16-inch alloys, for example.
In 2015, Maruti launched the Z+ trim in the Ciaz as well. This sits above the ZDi and gets you Maruti's SmartPlay touchscreen system with a reversing camera, satellite navigation and also leather seats with leather-wrapped steering wheel. Later that year, Maruti also introduced the SHVS hybrid system on the diesel Ciaz and while these do command a premium, they are similar in terms of features. Along with the SHVS, the sedan also saw a change in the trim levels with two new additions – a VXi (O) variant for the petrol and VDi (O) for the diesel – which got a bit more kit than the mid-spec trims. Another addition was the RS trim which came in late 2015. This got a sportier body kit with side skirts, a chin spoiler and a bootlid spoiler. It comes with all-black interiors with it as well. In terms of equipment, it mirrors the ZDi+, which gets all the bells and whistles.
Now, being a Maruti, the list of common problems and issues is not too long. However, do check the front suspension for rattling or thudding as the bushes are known to wear out early. Also, while on a test drive, try doing a U-turn and see if the steering wheel self-centres; a slow or incomplete return is a common trait but multiple owners have complained about it being quite severe, so it is worth getting checked.
Lastly, check the interior trim as the dashboard is known to rattle, and some bits tends to crack as well. Given the lengthy wheelbase, the Ciaz could also have a few underbelly scrapes. Maintenance, however, is just like you would expect from a Maruti – parts and spares are readily available and do not cost the earth. A basic service will set you back around Rs 8,000 and insuring it each year costs between Rs 15,000-20,000. Lastly, if your daily drive is around 50km a day, you'll be glad with the diesel SHVS' efficiency, which ranges between 17 and 20kpl.
HOW TO GET ONE IN YOUR GARAGE
Buyer beware …
Steering
A few owners have complained about a steering wheel issue where, after a sharp turn or a U-turn, the steering fails to return to the original position. Check for this on the car you're considering.
Front suspension
Watch out for a worn-out front suspension while testing. Drive on a rough patch of road to see if there's any thudding or rattling from the suspension. The bushings in the front tend to wear out soon, but replacing them is cheap. Many owners have complained about having to change bushings in short intervals, though.
Interior trim
Buttons and plastics around the infotainment system tend to crack over time. Check for this if the car has been parked in the sun a lot. See if the dashboard rattles over broken roads. Check the AC vents for cracks.
Also worth knowing
The SmartPlay touchscreen system on the top ZDi+ trims tends to malfunction sometimes, wherein it the screen and volume control freeze. Check the unit carefully and make sure the navigation and USB ports are in working condition.
How much to spend
Rs 6.5 to 7 lakh
At launch, the prices started at Rs 8.08 lakh (ex-showroom, Delhi). For a car that has covered over 40,000km and is three to four years old, expect prices to be between Rs 6-7 lakh, depending on the variant. The Z+ trim commands a higher price due to the extra kit. Also, an SHVS or the RS version in good condition will go up to Rs 7.5 lakh. You can leverage the facelift's launch to negotiate the price further. Try and find one from Maruti's True Value dealerships as the cars there tend to be in slightly better shape.
Factfile
Years produced
2014-2018
Price when new
From Rs 8.04 lakh
Engine
1248cc, 4 cyl, diesel
Power
90hp
Torque
200Nm
0-100kph
15.54s
Top speed
182kph
Economy
19.12kpl (ARAI)
Also see:
Maruti Ciaz long term review, final report
2015 Maruti Ciaz SHVS diesel hybrid review, test drive
2015 Maruti Ciaz review, road test
2018 Maruti Suzuki Ciaz petrol SHVS, review, test drive
2018 Maruti Suzuki Ciaz petrol SHVS video review
Copyright (c) Autocar India. All rights reserved.