Yeti Or EcoSport
Published On Jun 04, 2014 03:39:00 PM
15592 Views
Follow us on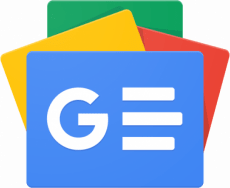 Between a used Skoda Yeti and a new Ford EcoSport, which SUV will be a better buy?
I am looking to upgrade to a compact SUV within a budget of 14 lakh. I want it to soak up road undulations easily and return decent mileage. I found the Ford EcoSport very appealing though the quality of plastics and boot space isn't great. I liked the Skoda Yeti way more than the EcoSport. But since a brand new one is beyond my budget, I can only consider buying a pre-owned 2012 Yeti. I can't decide which SUV will be more reliable, luxurious and will overall be a better buy.
Ajitesh, via email
AAA The Skoda Yeti is one of our favourite SUVs. Not only is it great to drive but is also far superior to the Ford EcoSport in every way. The Yeti makes a good pre-owned purchase as Skoda has sold few units, so this translates to a low resale value that will work to your advantage. However, maintaining a Skoda Yeti in the long term is expensive. But it is extremely capable on every surface, which makes the extra cost worth it.
Copyright (c) Autocar India. All rights reserved.
What do you think about this Feature