Brake problems on Maruti Dzire
The ABS unit on my 2008 Dzire ZDi has failed.
Published On Jul 15, 2015 04:25:00 PM
80,814 Views
Follow us on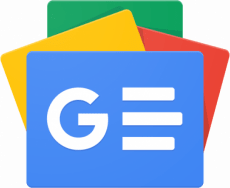 I need information regarding the ABS unit in my Swift Dzire ZDi 2008 model — it has failed. Maruti claims it is not a manufacturing defect, citing that "there is no lifelong warranty on parts" and suggests it is part of wear and tear. The system needs replacement, which will cost me around Rs 54,000, with no warranty. My questions are: Which company manufactures the ABS used in the Swift Dzire? Does it have a lifespan? Is it prone to wear and tear? Does a replaced ABS come with warranty? Can an ABS car be converted to non-ABS? Has Maruti had brake problems with many of their models? Maruti has consistently refused to respond to my queries.
Dr Arun George, Vellore
AAA The ABS on the Dzire is a Bosch unit but since your car is likely to belong to the first lot sold in the country, it may come with the original Keihin or Denso unit, depending on the batch.
Since it is a moving part (sensing wheel speed and thereafter regulating hydraulic brake pressure via valves), the ABS is definitely prone to wear and tear; but it isn't known to fail often. However, it is still a mechanical part after all.
You can disconnect the ABS by merely removing the ABS fuse from the main fuse box of the vehicle, although you need to slowly get used to the feedback as tyres will lock up far easily if you stamp on the brake pedal, unlike when you have ABS. This is not advisable though.
We too have heard of brake issues on Maruti models during low-speed driving but since your car is seven years old, it is just a matter of component ageing and a one-off failure.
There is no specific warranty offered for just the ABS in your car.
Copyright (c) Autocar India. All rights reserved.