Mercedes' new GLE gets a boatload of new bits and a bag full of goodies, including a trick new suspension. We head to Texas USA to get a feel of what it's like.
The GLE wasn't always a GLE. In 1997, Mercedes launched its M-class SUV, and it was only with the SUV's third-generation facelift in 2015 that the model switched over to the GLE nomenclature, signifying its positioning as an E-model SUV.
What you see here is the fourth- generation GLE, and, compared to its predecessor, it has grown a fair bit. Its lines may lend it a sleek profile, but it's 105mm longer, on certain models the front and rear track width has increased by 25mm and 30mm, respectively, and there's a 12mm increase in width as well. Height, however, has gone down
by 24mm.
Mercedes also claims that with similar levels of equipment, the new GLE isn't heavier than its previous generation. This is thanks to the use of more aluminium and high-strength steel and also an increase in the use of adhesive-based bonding for the body shell.
Besides the weight-saving, Mercedes has also thrown pretty much all that they have at the new GLE. This means the SUV now gets a large panel-like twin-screen instrument console and its new electronic in-car assistant, dubbed 'MBUX', the option of three rows of seats (a first for the GLE), and there's even a 48V E-Active system for the air suspension, which is said to be more advanced than that on the S-class. Engine options include a new range of six- and eight-cylinder petrol, and four- and six-cylinder diesel units, with a plug-in hybrid set to follow later. Also new is a transfer case with a low-range ratio for better off-road driving and a 0-100 percent torque split function between the front and rear axles. Oddly though, there was no off-road driving scheduled on this drive.
On the ball
It's easy to identify this as a GLE, with the new car retaining its predecessor's signature forward- sloping C-pillar design, but it's a lot neater and better integrated. Overall, there's a reduction in hard edges and most surfaces have subtle curvatures, lending the new GLE a sleek look. What's great is that the flares aren't chubby and the sharp lines are just the right amount to give it a sporty look. It's a design done well, and, if you think it looks great in pictures, I can tell you that it looks even better in the flesh.
There are two grille styles – a single horizontal bar surrounded with a pinhead mesh and a slightly flared-out lower edge, and the other is a twin-bar grille with a hexagonal mesh and a more curved lower section. Both grilles are contained in a large curved octagonal section and carry the massive three-pointed star badge.
The wheels fill out the wheel arches nicely, and the cladding, running along the sides, looks better in contrast black rather than the body-coloured ones on some versions. The dominating feature of the side profile is the C-pillar that neatly wraps around the rear window, giving the GLE a really neat three-quarter view. The slim tail-lights add to the look.
On the inside, the four centre AC vents and the large instrument panel look like an afterthought; the screen would have perhaps looked better tucked within the instrument panel housing. The rest of the cabin, however, is beautifully turned out. There's plenty of familiar Merc bits, with most of them benefitting from the sharper treatment; for example, the seat switches and the control stalks have sharper defining lines and look more slender now. Adding to the sporty touch are the two grab handles integrated into the centre console; they are also pretty comfortable and fall nicely to hand.
It's not all style though, the Merc interiors are loaded with neat tech too. MBUX – Mercedes-Benz User Experience – now has gesture control, but interestingly not for the stereo as the company's engineers say that the current systems don't work accurately. Gesture control on the GLE means you can call up a favourite action, like navigate home, with just two fingers. The system can also differentiate between the driver's and the passenger's hand – this means you can have different shortcuts assigned for both. Spotlights can also be turned on with a quick wave of the hand, while the passenger-side light comes on when you lean over to that side – handy if you're looking for something on the seat, not so much if you're trying to steal a kiss in the dark.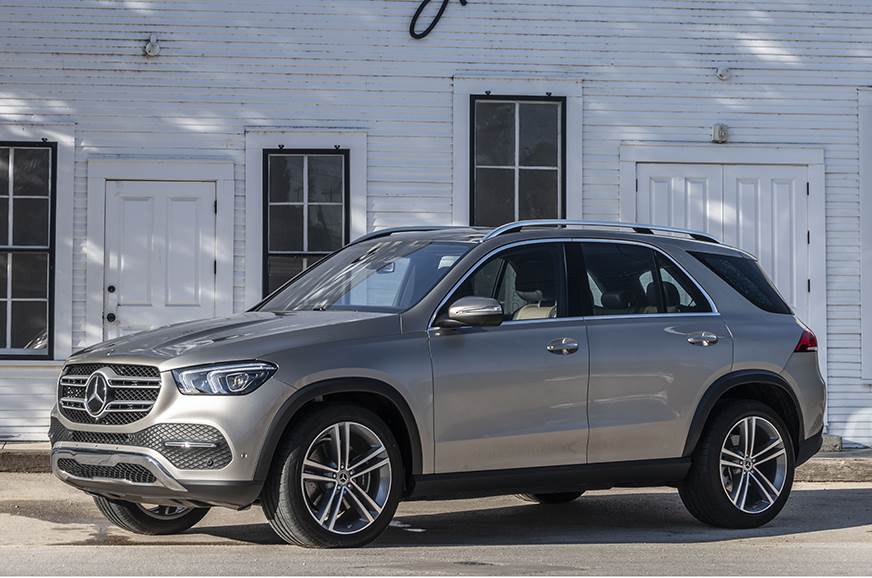 Just like on your smartphone, there's a voice-activated assistant here as well, and it can be called to action with the words 'Hey Mercedes'. However, it is quite flawed and not as responsive as the Google Assistants and Alexas of our world. At times, it needed multiple commands to recognise an instruction, and on our drive, it had too many false starts, coming on even when nothing was spoken.
The big league
As mentioned before, the new GLE has grown in length and a lot of that is in the wheelbase that is up by 80mm. There's more space at the back and two adults, seated one behind the other, will have more than enough legroom. The optional third row is cramped but sliding the second row forward will help create space. Both the front seats and second row are comfortable, as expected, and there's some new tech here too. For the driver's seat, input your height and the seat and steering will automatically adjust to what Mercedes recommends to be the ideal driving position; it worked well for me and I only needed to make a minor adjustment to the seat slide for better reach. Another interesting bit is what Mercedes calls 'Energizing Seat Kinetics'; it is a program that can make minute adjustments to the seat cushion and backrest to ensure you aren't sitting in one position for too long. It also uses music and lighting, along with massage modes, to keep you feeling fresh, and Mercedes says that coupled with a Garmin smart wearable, an individual's stress levels or sleep quality can further help the system's actions.
Heavy hitter
Of the various power plants that will be available, we sampled the 300d, the 400d and the 450. Mercedes, however, hasn't confirmed which of these it'll bring to India.
Powering the 450 is a 3.0-litre, inline six-cylinder unit that puts out 367hp at 5,500-6,100rpm and a torque value of 500Nm at 1,600-4,500rpm. The engine is a mild-hybrid capable of assisting in fuel saving or even performance, with an extra 350Nm torque and 22hp available for short bursts. It's also pretty quick with a claimed 0-100kph time of 5.7sec. Refinement is as expected and, at times, at idle, it's hard to tell if the engine is running. Put your foot down though and there is a nice roar that's amplified further in the Sport+ driving mode. Power delivery is strong and also very linear. It comes in quite early too – well below the 2,000rpm mark. It certainly is an engine you'll enjoy driving and it easily manages relaxed cruising or a sporty blast, accompanied by nice and quick shifts from the 9-speed auto gearbox.
As for the GLE 300d, it gets the new 2.0-litre, inline four-cylinder engine (code OM654) that made its debut in the new C-class in our market. Here it makes 245hp at 4,200rpm and 500Nm at 1,600-2,400rpm. There is a gruff note at startup and you hear it when you push hard, but it's acceptably refined and quiet for the major part. Like the petrol, power delivery is very linear, and, while there is no midrange punch, it doesn't lack power at any point in the rev range. Overtaking is easy too, with a lot of it down to the 9-speed gearbox that shifts seamlessly and efficiently, never requiring you to use the paddles. All this is what makes the 300d a much better package than the 250d.
The GLE 400d is powered by a 3.0-litre, six-cylinder engine. Max power stands at 330hp at 3,600-4,000rpm and 700Nm of torque at 1,200-3,000rpm. We only had a short stint in this one but the massive amount of torque was evident from behind the wheel – put your foot down gently and the GLE picks up pace neatly and swiftly, and press firmly and it drops a couple of cogs and shoots forward eagerly. This engine also gets the extended exhaust after-treatment and Mercedes claims that this is the first SUV globally to meet the upcoming (2020) Euro 6d emission standard.
While the engines drew no real complaints, the suspension did. The trouble was that, on all three cars, the ride varied. On the GLE 400d with air springs, the ride felt quite soft and squishy, unlike the 450 with air springs that delivered a nice and comfortable ride, soaking up most of what the road threw up. Oddly, however, the same setup felt coarse on the 300d, where the road surface could easily be felt in the cabin, and the sharp edges – normally felt when riding on air springs – were also more pronounced here. The GLE 450 with the E-Active springs (more on this soon) also felt fine, ably soaking up the bumps and providing a well-composed ride. These differences, however, could be due to the difference in tyre brands and also kerb weight of the cars. In any case, ride quality is something that typically changes in our market thanks to the different tyres and, at times, suspension tuning too; so we'll reserve judgement until then.
Curve Ball
The handling, however, is where the suspension performs more uniformly. On the whole, the GLE now feels far more car-like and you get a sense of control and road grip that encourages you to push harder in corners. As for the E-Active, this is where the fun really begins. Set it to Curve mode and the springs adjust individually to make the GLE lean into a corner, just like a motorbike would. It isn't as dramatic, of course, but you do notice it on sharper corners and it gives you good grip and a deeper level of confidence. It works well, adjusting perfectly to corners and cambers, but an irregular road surface, like bumps or dips, would cause the system to trip up, resulting in confusing movements. It's best used on smooth corners and perhaps with the active lane-keeping system off, since there were times when the automatic steering input and body movement went against what I was planning on doing. Overall, however, it is a great system and one that's sure to be refined further through the generations.
It's also got another useful feature – the Bounce mode. In case you find yourself stuck in sand, you can use this mode to bounce the car on its springs to help you gain traction. Given that in real life the GLE is unlikely to see such off-road action, you can play rap star, bouncing along to some mega beats lowrider style.
Safety systems are all that you'd expect, and the GLE has a few other electronic aids as well. For example, even before the drive, the radar and camera can detect a traffic jam, and Active Distance Assist can automatically lower your speed to below 100kph based on traffic info. Also available are various automatic assist systems like lane keeping, emergency braking, and evasive steering, and the system can also automatically brake in case of oncoming traffic too.
Home Run?
It's been the typical seven years since the previous-generation SUV but the level of advancement has been massive. The GLE is bristling with tech – more importantly, tech that works; it is very intuitive and it delivers on so many of the finer points too. Yes, there are bits that aren't perfect like the inconsistent ride quality, and the voice assistant is best not spoken about, or spoken to rather. But besides that, there is little to fault with the GLE. It retains its distinctive style while looking more modern, sporty, and – crucial in our market – nice and large. The interiors live up to Merc quality levels and there's ample space, especially at the rear. You also get the option of a third row, something most owners in India take comfort in having, even if barely using. As for the engines, they deliver excellent levels of refinement and performance, and the E-Active system delivers a very useful and unique proposition to cornering.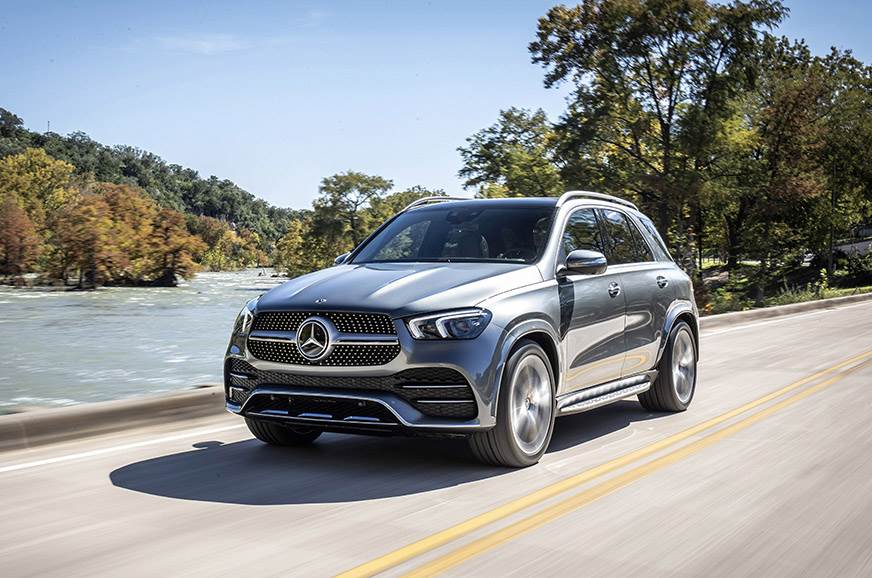 Having spent two days with it, I'm pretty sure the GLE can easily take on the competition; remember, Volvo and Audi have their new generations out, while a new BMW X5 is just around the corner. But will it come out on top? Well, a back to back should sort that out. One thing is for sure, though – the GLE is sure to retain its distinction of being the largest-selling, three-pointed-star SUV.
Mercedes AMG GLE 63 S Coupe video review
20749 Views|2 years ago
New Mercedes-Benz GLE video review
22915 Views|3 years ago
2019 Mercedes-Benz GLE video review
12235 Views|4 years ago