Skoda plots 6 new models for VW Group's India comeback
Published On Mar 09, 2018 07:00:00 AM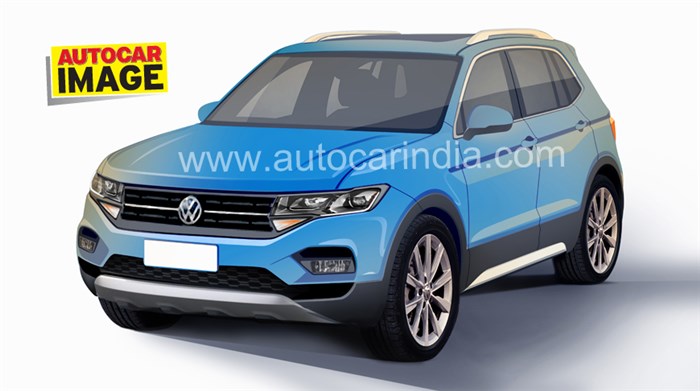 Three Skoda and three Volkswagen products to be developed by Czech carmaker for India and other emerging markets.
The Volkswagen Group board is set to give the go-ahead for an estimated €1 billion (approximately Rs 8,000 crore) investment by its Czech subsidiary, Skoda Auto, to revive its operations in the Indian market. The revival plan is known internally as 'India 2.0.' Autocar India had first reported Skoda's plans to take the lead in developing products for the VW Group, forIndia and emerging markets. An official announcement is expected to be made later this month, which will officially put Skoda in charge of the VW Group's India operations.
As a first step, Skoda is likely to take over VW's Chakan plant, which will be the production base for a slew of future high-volume models Skoda plans to develop. However, according to company sources, the transfer of the Chakan plant from Volkswagen to Skoda could face hurdles due to complicated structural issues between the two companies that would first have to be resolved.
A large part of the proposed investment would be used for retooling the Chakan plant and building a new production line to manufacture cars built on the MQB platform, the current global architecture that underpins almost all small and mid-size VW Group cars. A new engine plant - to manufacture MPI and TSI derivatives of the EA211 petrol engine family - is also likely to be a part of the fresh investment.
The MQB production line will be built in parallel to the existing line that will continue to produce cars built on the older PQ25 platform, such as the Skoda Rapid, Volkswagen Vento, Ameo and Polo. However, the older model range will eventually be phased out by around 2020 and be replaced by a fresh model line-up, built on the MQB platform, which will include - for the first time - a mid-size SUV, followed by a sedan and a hatchback for each of the respective brands.
The first model for both, VW and Skoda, will be a mid-size SUV that'll rival the Hyundai Creta. Speaking exclusively to Autocar India on the sidelines of the Geneva motor show, Oliver Stefani, Skoda's head of design, hinted that the SUV could borrow design cues from the Vision X concept, a compact SUV positioned below the Kodiaq and Karoq. "What we are looking at is a car that will draw inspiration from the Vision X, but, after my recent visit to India, I have realised we would need to offer more space in the rear", said Stefani.
Styling of Skoda's Creta rival likely to mirror that of the Vision X concept.
The VW equivalent for India is likely to mimic the VW T-Cross' design, but in the quest to dramatically reduce costs - a prerequisite for entering the Indian market - the Skoda and VW SUVs could share some body panels. Talking exclusively to Autocar India, VW's global head Herbert Diess, said "It is common for us to share some body panels, like just the side body panels and still have products that look very different."
Volkswagen's mid-size SUV for India will borrow design cues from the T-Cross.
What's clear is that there will be no more 'badge-engineered' products like the Skoda Rapid and VW Vento, and each brand will get products that are clearly differentiated with their own distinctive design.
The next-generation Vento and Rapid, which have been long overdue, are expected soon after the mid-size SUV. Again, these will be all-new cars donning a completely new look. The current Vento has been criticised for looking too understated, and it's likely that the next-gen model will be designed with more flair to suit local tastes.
The VW and Skoda hatchbacks will come last as – for them to be profitable at the lower price point they'd be pegged at – they need to be produced in large volumes with a high level of local content.
VW will reduce the length of the latest generation Polo to under four metres for India.
This would mean expanding and upgrading the dealer network for higher sales and focusing on deep localisation to drive costs down, which takes time. The VW hatchback will essentially be the latest-gen European Polo but snipped to under four metres in length to get the 'small car' tax advantage. For Skoda, the hatchback could mean the return of the Fabia, which was discontinued in 2014.
A new range of petrol engines- starting with a 1.0-litre naturally aspirated (MPI), three-cylinder motor developing a modest 76hp - are expected to power the next-gen Polo and Skoda hatch. In fact, this new engine just made its debut in the current Polo. The four-cylinder 1.2 TSI that powers the current Vento is likely to be replaced with a more efficient three-cylinder 1.0 TSI turbo-petrol developing 115hp. The 1.0 TSI will also finally replace the Rapid's ageing 1.6 MPI petrol (EA111).
Skoda could bring the Fabia back to India; it had been discontinued back in 2014.
A big challenge will be the lack of a diesel engine for some of these new-generation cars. VW's decision to not upgrade the 1.5-litre EA189 diesel motor (which was at the heart of the diesel scandal) to BS-VI standards will, in effect, spell its demise after the new emission norms come into play in April 2020. The only locally produced diesel engine option for the entire VW Group after 2020 will be the 2.0-litre, four-cylinder EA288, which will be a good option for the mid-size SUV but not for the mid-size sedans and hatchbacks that need a small-capacity diesel motor.
With no replacement for the EA189 1.5 diesel being developed, both VW and Skoda will have a petrol-only option for their smaller cars. This would limit sales to an extent, as the market share for small diesel cars in India, though shrinking, will still be substantial. To find more volumes, VW and Skoda India will increase their focus on export markets as well.
This new innings for Skoda, in India, means life has come full circle for the Czech carmaker. It was the lead brand for the VW Group when it first came to India, in 1999, and after nearly 20 years, it's entrusted with that responsibility again. But, it's not a done deal till the VW Group board finally signs off the 'India 2.0' project.
Also read:
Skoda's 'India 2.0' project to bank heavily on localisation
What do you think about this News