SCOOP! Mahindra to debut convertible SUV concept at Auto Expo 2018
Published On Feb 01, 2018 07:00:00 AM
52118 Views
Follow us on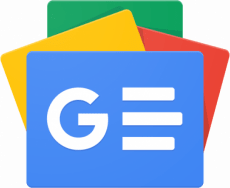 Following its pattern of unveiling surprising concepts, Mahindra will showcase a sub-4m convertible SUV based on the TUV300 platform.
Mahindra has made it a habit to catch the media and general public by surprise with its concept cars at the Auto Expo. At the 2014 event, it was the Halo electric sportscar, and 2016 saw the unveiling of the bold XUV Aero concept which left all in attendance shocked. This time around, Mahindra has another surprise up its sleeve: a sub-four metre convertible SUV. Yes, you read that right. Other manufacturers have done it in the past (think Nissan Murano and the Range Rover Evoque convertible), but this is the first time an Indian carmaker will be having a crack at building one.
The new drop-top SUV will be under four metres in length and will be built on the TUV300's underpinnings, but will look nothing like it. Little else is known about it for now but building a convertible out of an SUV – that too on a ladder-frame chassis – is no easy feat. It will be interesting to see how the manufacturer manages to define the proportions of this exciting new concept.
As for propulsion, Mahindra is likely to equip the convertible with an existing engine's derivative. We hear that the carmaker has been preparing an upgraded and more powerful version of the 1.5-litre, three-cylinder, mHawk100 diesel engine that, in its current form, puts out 101hp and 240Nm of torque. That could very well be the engine of choice for this concept. Mahindra will gauge feedback and take a decision on whether it wants to put this concept into production or not.
Along with the convertible SUV concept, Mahindra will also debut the new Rexton at the Expo.
Also see:
Mahindra S201 SUV: What we know so far
Mahindra confirms three new EVs in the works
Auto Expo 2018 preview: Scooters and bikes
Auto Expo 2018 preview: Cars and SUVs
What do you think about this News