After a tumultuous 2020, which saw the world grind to a brief halt because of the COVID-19 pandemic, carmakers are ready to come out all guns blazing in 2021. For a prospective car buyer, there will be no shortage of choice next year, with a barrage of new sedans in the pipeline. Here's a look at what is in store for us.
BMW 5 Series facelift
The updated 5 Series has been revealed and it will come to India in mid-2021. Styling updates are focused up front, with a wider, lower-set grille and reprofiled headlights with new LEDs helping freshen up the look. The tail-lights sport new LED detailing as well, while trapezoidal exhaust tips will be standard across the range. Also new to the 5 Series will be BMW's latest iDrive system. Engine options for India will be carried forward, with the fire-breathing M5 set to join the line-up later in the year.
COMING Mid-2021
ENGINES 2.0 P, 4.4 P, 2.0 D, 3.0 D
PRICE Rs 55 lakh-1.5 crore
Jaguar XF facelift
Jaguar's competent luxury sedan has got a makeover, with a completely redone interior being the highlight of the update. The 'old-world warmth meets new-age tech' look inside the current XF makes way for a cutting-edge layout that's headlined by a new, curved 11.4-inch central touchscreen. Cabin quality is also said to have taken a big jump upwards, with trim, upholstery and switchgear shared with the big, flagship Range Rover models.
The 2.0 diesel will also be making a comeback with the facelift, and in global markets this engine gets mild-hybrid tech. With the update, the XF could get the attention it always deserved.
COMING Mid-2021
ENGINES 2.0 P, 2.0 D
PRICE Rs 55 lakh
Honda City Hybrid
Already on offer with petrol and diesel engine options, the Honda City is set to get a petrol-electric hybrid option in mid-2021. The powertrain will comprise a 98hp, 1.5-litre Atkinson Cycle petrol engine paired with an integrated starter generator (ISG) and a second electric motor with an output of 109hp. Depending on the driving scenario, motive power will come from the engine, the motor or a combination of both. The City Hybrid promises to be incredibly frugal (expect a 27kpl-plus ARAI figure) but won't come cheap, with prices starting well above Rs 15 lakh.
COMING Mid-2021
ENGINES 1.5 P Hybrid
PRICE Rs 15-18 lakh
Mercedes-Benz E-Class facelift
The E-Class LWB, which presently reigns supreme in the Indian luxury sedan segment, will receive a mid-life update in 2021. Exterior styling revisions will be pretty comprehensive, and changes will include a new trapezoidal grille and reshaped head- and tail-lights, lending the big Merc a fresh look. However, changes to the E-class' interior are likely to be minimal, apart from the adoption of the newer MBUX infotainment system. It will continue to be offered with 2.0-litre petrol, and 2.0- and 3.0- litre diesel engines. The wild Mercedes-AMG E 63 S – with styling tweaks to match the standard E-class – will join the line-up later in the year.
COMING Mid-2021
ENGINES 2.0 P, 4.0 P, 2.0 D, 3.0 D
PRICE Rs 60 lakh-1.5 crore
BMW 6 Series GT facelift
The updated 6 GT will sport refreshed styling and an enhanced infotainment system. Rear-seat space will remain the big draw for buyers.
COMING Mid-2021
ENGINES 2.0 P, 2.0 D, 3.0 D
PRICE Rs 65-75 lakh
Mercedes-Benz A-Class Limousine
While the A-Class sedan will slot into the space vacated by the CLA in Mercedes' India portfolio, it isn't a like-for-like replacement. The CLA was a four-door coupé with pillar-less doors and a tight-fitting arched roof; the A sedan has regular framed doors, a longer wheelbase and a more conventional roofline, too, for better rear headroom. The A-class sedan, in fact, is longer than its main rival, the BMW 2 Series Gran Coupé, and will get two engine options. The diesel – the A 220d – will make 194hp, while the petrol engine is likely to be the A 200 with around 185hp on tap.
The petrol and diesel models will each be available in a single, fully loaded trim. Equipment will include the new MBUX infotainment system with navigation and connected-car tech, dual-zone climate control, LED headlamps, a panoramic sunroof, powered front seats and wireless phone charging.
COMING Early-2021
ENGINES 2.0 P, 2.0 D
PRICE Rs 40–65 lakh
New Mercedes-Benz S-Class
The current S-Class – launched all the way back in 2014 – will make way for the all-new S-class in the second-half of 2021. The new S has grown 34mm in length, 22mm in width and 12mm in height. The wheelbase, too, has been increased by 51mm, which has helped free up 24mm of legroom for rear-seat passengers. The big talking point inside the new S-class is its second-gen MBUX infotainment system. The cabin takes a minimalistic approach, and taking pride of place on the dash are a 12.8-inch, tablet-style OLED touchscreen, a 12.3-inch 3D digital instrument display and up to three rear screens. Another highlight is rear-axle steering, as are a world-first frontal airbag for the rear-seat passenger and the Pre-Safe Impulse side function (part of the e-Active Body Control suspension), which lifts the car up by 80mm when it detects an impending impact from the side. Expect six-cylinder petrol and diesel engine options, and Mercedes will also bring in the plug-in hybrid variant (with 100km of electric range) and the opulent Maybach S-class – which is a substantial 180mm longer – later in the year.
COMING Late-2021
ENGINES 3.0 P, 4.0 P, 6.0 P, 3.0 D
PRICE Rs 1.5–3 crore
Porsche Panamera update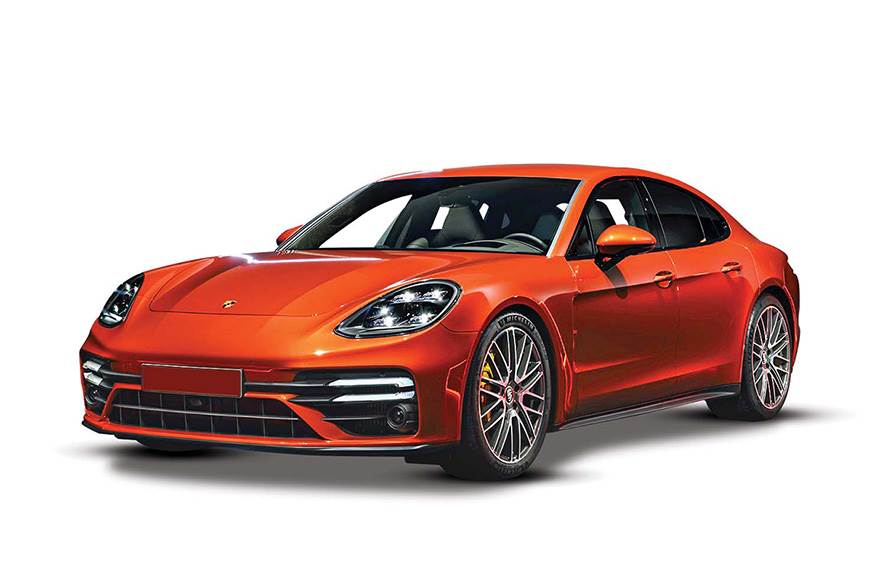 Four-door Porsche to get a styling refresh and chassis updates across the range. The 550hp Turbo also makes way for a new 630hp Turbo S.
COMING Early-2021
ENGINES 2.9 P, 4.0 P
PRICE Rs 1.5-3 crore
Skoda mid-size sedan
Replacing the ageing Rapid will be an all-new mid-size sedan from Skoda in 2021. Set to be the second Skoda model under the Volkswagen Group's India 2.0 programme, this new sedan will be based on the MQB A0 IN platform, and will have a lot in common, mechanically, with the successor to the Volkswagen Vento. It'll be notably larger than the existing Rapid, will be feature-packed (with the likes of LED lighting and a twin-screen setup) and will be powered by a 1.0-litre TSI engine with manual and automatic gearbox options.
COMING Late-2021
ENGINES 1.0 P
PRICE Rs 8–13 lakh
New Skoda Octavia
Based on a reworked version of the VW Group's MQB platform, the new Skoda Octavia is 19mm longer and 15mm wider than its predecessor. It has ditched the last-gen Octavia's split-headlight setup for a more conventional look, and the sharper design brings it in line with the updated Superb. Highlights of the new Skoda Octavia's interior include a 10.25-inch Virtual Cockpit digital instrument cluster, a 10-inch free-standing touchscreen infotainment system, three-zone climate control, a head-up display, connected-car tech, gesture control, a digital assistant (named Laura) and wireless smartphone charging. While Skoda has previously confirmed the new Octavia will get the 190hp, 2.0-litre TSI turbo-petrol engine at launch, entry-level variants are expected to get a 150hp, 1.5-litre TSI, with the option of an automatic transmission too.
COMING Mid-2021
ENGINES 1.5 P, 2.0 P
PRICE Rs 18–24 lakh
Toyota Camry facelift
Two years on from the launch of the new-generation Camry, Toyota is set to introduce a refresh for its hybrid sedan. The mid-cycle update for the Camry focuses mainly on cosmetic changes, and brings a redesigned front bumper, new alloy wheel designs and restyled LED tail-light inserts. On the inside, the facelifted Camry gets a larger 9.0-inch touchscreen infotainment system that replaces the older 8.0-inch unit. Mechanically, the Camry is expected to remain unchanged, retaining its hybrid powertrain. Expect to see the updated Camry in India sometime closer to the second-half of 2021.
COMING Mid-2021
ENGINES 2.5 P
PRICE Rs 40 lakh
New Volkswagen Vento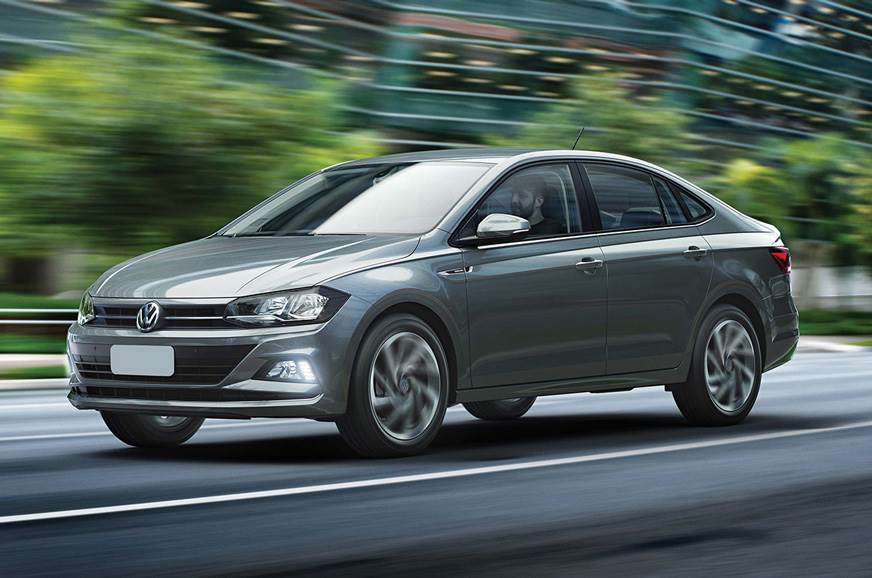 The Volkswagen Vento – which is more than a decade old – will be replaced by a new mid-size sedan that will have common elements with the South American VW Virtus (pictured). The new sedan is expected to be substantially longer and wider, and have a much longer wheelbase too. LED lighting, a digital instruments display, and a large touchscreen are some of the features likely to be on offer. Power will come courtesy VW's 1.0-litre TSI engine that produces 110hp and a healthy 175Nm of torque.
COMING Late-2021
ENGINES 1.0 P
PRICE Rs 9.5–14 lakh
Disclaimer: all prices, estimated ex-showroom.
Also see:
2021 Volvo S60 priced at Rs 45.90 lakh
BMW 3 Series Gran Limousine launched at Rs 51.50 lakh