Mercedes-Benz Vision EQXX concept revealed
Published On Jan 04, 2022 01:35:00 PM
9726 Views
Follow us on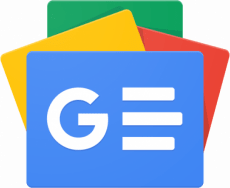 Mercedes' super-efficient EV concept uses a 100kwh battery and has a claimed range of over 1,000km.
The new Mercedes-Benz Vision EQXX concept is claimed to set new energy efficiency benchmarks to get a "real-world range of more than 1,000km" – 230km more than the EQS flagship EV.
The Vision EQXX Concept is sized similarly to a C-Class
It uses a single rear-mounted 204hp electric motor
Interior has a 47.5-inch digital display; cabin uses sustainable materials
Mercedes-Benz Vision EQXX concept: what is it?
The rakish compact sedan is the latest in a long line of design studies made public by Mercedes-Benz. It has been conceived to challenge existing EV principles in a programme aimed at hatching new ideas, processes and innovations for adoption on upcoming EVs.
Mercedes chief technology officer Markus Schäfer noted that the concept is a running and driving prototype, which even uses a version of the existing MBUX infotainment system. It uses a prototype of Mercedes-Benz's next-generation EV drivetrain, with innovative battery technology that will enter production in 2024.
Chief designer Gordon Wagener confirmed that the EQXX is "at least one segment smaller" than the recently revealed EQE, hinting at its eventual production potential as an electric equivalent to the C-Class.
Despite conforming to all existing German roadworthiness regulations and providing seating for four adults, the EQXX is claimed to set a new record for aerodynamic efficiency, with a drag rating of below 0.18Cd. This compares with the 0.20Cd of the EQS.
Mercedes-Benz Vision EQXX concept: exterior design
The front of the EQXX has a more sports car-like appearance, with a low leading edge, a short bonnet, shapely fenders and large wheelhouses. The signature Mercedes grille is replaced by a star graphic incorporated within the front bumper, while the digital LED headlights are conjoined by a full-width LED light bar.
To save weight and ensure maximum aerodynamic efficiency, Mercedes' star logo is stencilled into the bonnet. A so-called 'air control system' channels air through the front section of the new concept car using a series of air curtains and air breathers.
Mercedes has also fitted the EQXX with what it calls 'ninth-generation' exterior mirrors and newly developed, aero-optimised wheels.
The EQXX's A-pillars are set well forward, because there are no drivetrain components in the nose section, and its wheelbase stretches to 2,800mm, maximising space in the cabin.
At the rear, the EQXX draws on the active aerodynamic developments first explored by Mercedes on the Concept IAA of 2015. Included is a diffuser element that automatically extends at speed to smooth airflow and reduce turbulence at speed.
The EQXX is also slightly tapered, with a rear track that's 50mm narrower than the front track.
Mercedes-Benz Vision EQXX concept: interiors
On the inside, what grabs the eye is the massive 47.5-inch seamless display that spans across the width of the dashboard. The display itself has an 8K resolution and it performs the functions of both the instrument cluster (area in front of the driver) and infotainment system.
Mercedes has also gone through the effort of extensively using sustainable materials around the cabin. These materials include a fabric that uses bio-steel silk-like fibre, vegan leather derived from mushrooms or cactus fibres, as well as carpets made from bamboo fibres.
Mercedes-Benz Vision EQXX concept: powertrain and battery
The development programme for the EQXX is said to have seen key contributions from UK-based Mercedes-AMG High Performance Powertrains, which builds the complex V6 turbo-hybrid powertrains for Mercedes' Formula 1 cars.
Central to the outstanding range achieved by the rear-wheel-drive sedan is its high efficiency rating, which at more than 9.97km per kWh is almost double that of the Mercedes-Benz EQS on the WLTP test procedure.
It has been achieved using a newly developed motor and a bespoke lithium-ion battery, which, at just under 100kWh, has a lower overall energy capacity than the EQS – the longest-range version of which lasts 770km.
Using cells supplied by Chinese battery specialist CATL, the 1750kg EQXX's new battery is also claimed to be "50 percent the size" of the EQS's 107.8kWh pack and is some 35 percent lighter, at about 495kg. Mercedes also says that the new high-silicon-content battery operates at more than 900V.
Mercedes claims that up to 95 percent of the energy from the EQXX's battery ends up at the wheels. By comparison, ICE vehicles typically operate at around 30 percent efficiency.
The Vision EQXX concept also features 117 solar cells on the roof that power the car's ancillary systems. Given ideal weather conditions, the solar panel alone can add 25km of range over the course of a day.
Rated at 204hp, the EQXX's compact new motor is mounted within a lightweight carbonfibre subframe at the rear and drives through a single-speed transmission.
Let us know what you think of the latest Mercedes EV concept in the comments section below.
Also see:
Mercedes-Benz Vision EQXX concept image gallery
Mercedes-Benz EQE SUV to be unveiled in 2022
Mercedes Maybach EQS concept previews new flagship electric SUV
Mercedes-Maybach reveals off-road luxury EV concept
All-new Mercedes C-class estate spied in India
Mercedes Benz EQS image gallery
467 Views|3 days ago
Mercedes-Benz Vision EQXX concept image gallery
1501 Views|12 days ago
Mercedes-Benz Classic Car Rally 2021 image gallery
3136 Views|1 month ago
Copyright (c) Autocar UK. All rights reserved.