At the beginning of 2018, Honda had revealed its plans to introduce six all-new cars in India by 2021, three of which were slated for FY18-19 – the second-gen Amaze, the new CR-V and the Civic. Now, shedding some light on the remaining three models, Honda has confirmed one of those will be a hybrid car for the masses.
Speaking on the sidelines of the launch of the new CR-V, Gaku Nakanishi, President and CEO, Honda Cars India Ltd., said the company is aiming to bring an affordable hybrid car by 2021.
"In the next three years, we will launch a mass-market, more affordable and volume-driven hybrid model", said Nakanishi.
While he refused to be drawn into revealing more details, Nakanishi did mention that it will not be a high-cost, niche-oriented offering like the Accord Hybrid, which, at Rs 43.21 lakh (ex-showroom), is far too pricey for most.
"It will not be like the Accord Hybrid, and won't sell in such few numbers; it won't be a CR-V hybrid either, not so expensive", Nakanishi added.
A mass-market offering would rule out Honda's more expensive cars, and is likely to be based on one of its volume-sellers – though which one that will be remains to be seen.
It's worth noting that Honda is already working on the next-generation Jazz (due late 2019) and the all-new City (due in 2020), and both cars are expected to get a hybrid powertrain option, and it could very well be one of those that Honda is including as part of its six new products by 2021 plan.
Which Honda model do you think would make the most sense as a hybrid and at what price? Let us know in the comments.
Also see:
2018 Honda CR-V price, features explained
2018 Honda CR-V India video review
2018 Honda Civic diesel review, test drive
Honda Cars
Honda Amaze
₹ 7.94 - 13.31 lakh
Honda City
₹ 13.42 - 23.70 lakh
Honda Elevate
₹ 12.85 - 18.63 lakh
Honda Sustaina C, Prelude Concepts first look video
3856 Views|28 days ago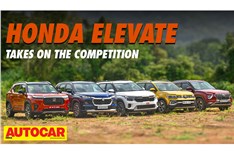 Elevate vs Seltos vs Creta vs Grand Vitara vs Taigun: Mid...
17285 Views|1 month ago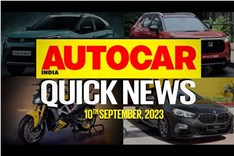 Quick News Video: September 10, 2023
1917 Views|2 months ago