5. Maruti Suzuki Alto 6/10
Despite an update, which brought new interiors, minor design tweaks and, most importantly, a BS6 800cc engine, the Alto (formerly called the Maruti Suzuki Alto 800) remains really affordable. The engine isn't the most exciting, but it's the best 800cc unit in this segment. It feels quite basic, however, and the cramped cabin limits the car's versatility.
Maruti Alto prices
Variant
Price (ex-showroom, Delhi)
Alto Std
Rs 2.89 lakh
Alto Std(O)
Rs 2.92 lakh
Alto LXi
Rs 3.45 lakh
Alto LXi(O)
Rs 3.50 lakh
Alto VXi
Rs 3.67 lakh
4. Maruti Suzuki Alto K10 6/10
While its cramped cabin and relative lack of features marks the Alto K10 down, its 1.0-litre engine is a peppy and fuel-efficient unit. The upgrade to BS6 specifications in the months to come should make the engine even nicer still. Helping the Alto K10's case as friendly city runabout is its tight turning circle.
Maruti Alto K10 prices
Variant
Price (ex-showroom, Delhi)
Alto K10 LX
Rs 3.61 lakh
Alto K10 LXi
Rs 3.78 lakh
Alto K10 VXi
Rs 3.94 lakh
Alto K10 VXi(O)
Rs 4.07 lakh
3. Datsun Redigo 1.0 7/10
The Redigo is priced competitively, but does feel built to cost – far too many low-cost bits are visible. Its 0.8-litre motor feels crude and underpowered, making the livelier 1.0-litre engine the one to go for. While it scores well on cabin room it misses out on kit available on rivals. A comprehensive facelift will come to our market in March 2020.
Datsun Redigo 1.0 prices
Variant
Price (ex-showroom, Delhi)
Redigo S 1.0L
Rs 3.90 lakh
2. Renault Kwid 1.0 7/10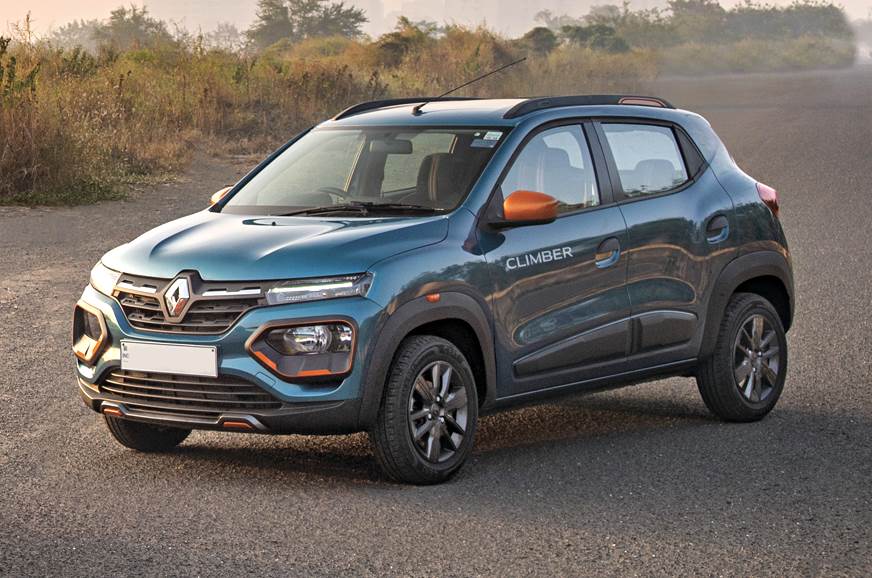 Renault's 'SUV-inspired' hatchback is fresh from an update and looks even more appealing. The updated cabin is nice, even if space is down on its prime rival, the S-Presso. Of the engines on offer, the 1.0 variant has got fair power, but is loud. The imminent upgrade to BS6 norms will improve engine characteristics; but will also come with a price hike.
Renault Kwid 1.0 prices
Variant
Price (ex-showroom, Delhi)
Kwid RxT 1.0L
Rs 4.33 lakh
Kwid RxT 1.0L(O)
Rs 4.41 lakh
Kwid Climber
Rs 4.54 lakh
Kwid Climber(O)
Rs 4.62 lakh
1. Maruti Suzuki S-Presso 8/10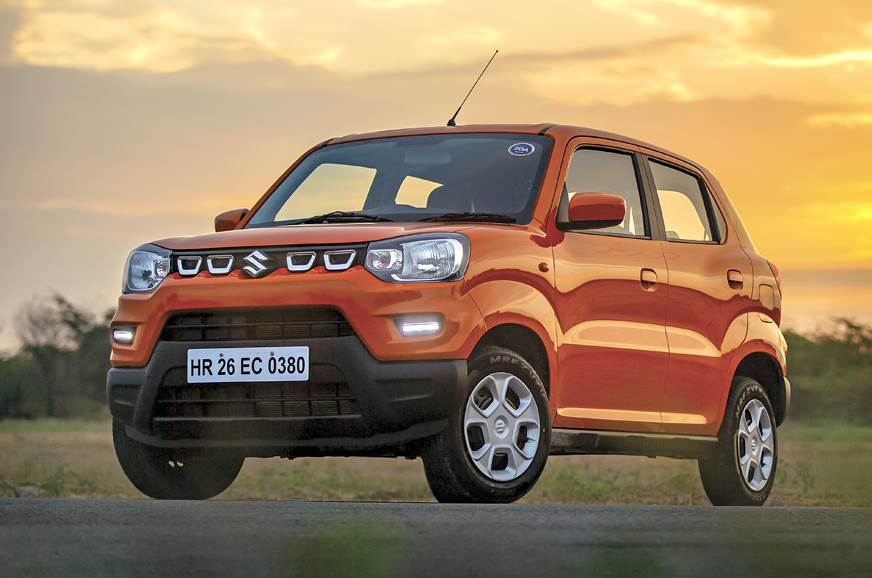 While Maruti may bill it a 'mini-SUV', the S-Presso is best thought of as a high-riding hatch. Its looks could be polarising, but the gawky proportions do help liberate room on the inside. The BS6-compliant, 1.0-litre petrol engine is another highlight, especially when paired with that smooth manual gearbox.
Maruti S-Presso prices
Variant
Price (ex-showroom, Delhi)
S-Presso Std
Rs 3.69 lakh
S-Presso Std(O)
Rs 3.75 lakh
S-Presso LXi
Rs 4.05 lakh
S-Presso LXi(O)
Rs 4.11 lakh
S-Presso VXi
Rs 4.25 lakh
S-Presso VXi(O)
Rs 4.31 lakh
S-Presso VXi+
Rs 4.48 lakh
Also see:
Best petrol-manual compact SUVs in India
Top 5 diesel-manual compact SUVs in India
Most fun-to-drive small cars under Rs 10 lakh in India