Yamaha files trademark for R2 nametag
Published On Aug 10, 2021 07:00:00 AM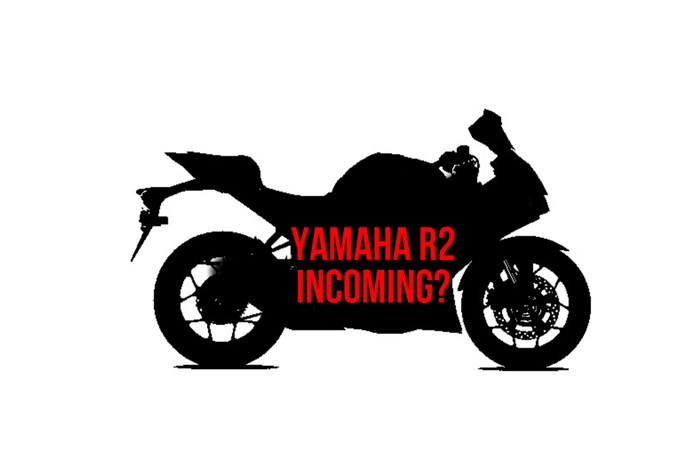 The Iwata manufacturer might be working on a 200cc sport bike.
Yamaha has filed an application to trademark the R2 nametag.
Could signify an upcoming 200cc sport bike
Patent filed in Australia
Small chance it could be the bike recently spotted in India
In an interesting turn of events, just last week, Yamaha has filed an application to trademark the word 'R2'. And unless it has something to do with the robot from Star Wars, it seems like this could be the name for an upcoming Yamaha motorcycle.
Yamaha's 'R' range has always consisted of sporty bikes, and the number succeeding the R usually denotes the displacement. So in this case, it appears that the Japanese manufacturer may have plans for a 200cc sport bike. But there are a couple of things to note.
This trademark hasn't been filed in India, but in Australia. Nevertheless, the R series seems to follow a fairly consistent naming pattern across the globe, so if there is indeed an R2 in the works, it's likely to be sold in a whole bunch of countries outside Australia as well.
Secondly, the trademark mentions R2 alone, and the traditional 'YZF' that precedes the R models is missing. For example, Yamaha's 155cc and 321cc sport bikes are formally called the YZF-R15 and YZF-R3, respectively. But Yamaha has also similarly filed trademarks for the words 'R15' and 'R3' alone in the past, so this shouldn't detract from the possibility of a motorcycle carrying this nametag in the future.
The emergence of this new trademark suddenly adds a new perspective to the mysterious Yamaha sport bike that has been spotted testing on our roads recently. The grape vine is rife with all sorts of rumours, from an R15 V4 to an R3. But could there be a tiny chance that perhaps the new R2 is being tested right here in India?
In a recent interview with us, Ravinder Singh, senior vice president – sales and marketing, Yamaha Motor India, disclosed that the company would not be launching any new CKD or CBU products in India this year. But in that same interview, he also mentioned that the brand is focusing on the 150-250cc segment in India, and the hypothetical R2 would slot bang into the middle of that. And it's not beyond the realm of possibility for Yamaha to manufacture a 200cc motorcycle in India.
But with the R15 already on sale here, would there be enough of a performance gap to justify an R2 as well? As you can probably tell, there are a lot of ifs, buts and maybes surrounding this R2 name at the moment. Time will reveal all.
What do you think about this News