Ather's latest OTA update adds music and call functionality
Published On Apr 04, 2021 09:00:00 AM
18821 Views
Follow us on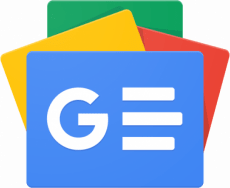 The update enables the Bluetooth-based music and call features on the Ather 450X.
Bengaluru-based electric two-wheeler company, Ather Energy, has announced its latest OTA update that adds new features.
Enables Bluetooth-based music and call functionality

This is the 13th OTA update for the display

Ather is also working on other features
Ather has released its 13th OTA software update for its display. Called Atherstack Atom, it enables Bluetooth-based music and call features on the Ather 450X. It also includes the revamped version of the Ather App for all Ather owners with Android and iOS devices.
This update allows the rider to view and control music and take phone calls through the dashboard. While the music is playing on the smartphone, the dashboard will show album art, the name of the song, and the artist in the display. When the vehicle is stationary, the rider can use the touchscreen to switch to the previous track, play/pause the current track or jump to the next track.
According to Ather, the feature supports all popular music streaming services and podcast services. During calls, the rider can accept/reject the call on the touchscreen dashboard. For rider safety, a combination of the physical switches can be used while riding.
As first revealed by Autocar Professional in July 2020, Ather Energy is also working towards launching a tyre pressure monitoring system (TPMS), which will allow the rider to monitor the tyre pressure on the move.
Also see:
Copyright (c) Autocar Professional. All rights reserved.
What do you think about this News