Ather Energy was always clear with its intentions to set up a charging infrastructure in every city before it begins sales in that city. The company started this in Bengaluru last year and it now has 31 charging points operational across Bengaluru in 24 locations.
This announcement of an MoU with Godrej Nature's Basket comes at a time when the company is in the process of setting up its charging infrastructure in a second city, Chennai. Under the MoU, Ather Energy will install its fast chargers at 35 Nature's Basket outlets currently operational in Mumbai, Bengaluru and Pune as the EV company expands its presence. The first of these outlets is already up and running in Bengaluru.
A look at Ather's charging network map in Bengaluru will reveal that there's roughly one charger positioned at a 4km gap in every direction. But there's more thought put into these locations, which is why they have been installed at places like cafes, where people generally tend to spend some time. In that sense, having charging outlets at a premium grocery and fresh foods outlet like Nature's Basket fits with the premium and discerning image Ather currently aspires to.
Ather Bikes
Ather 450S
₹ 1.54 - 1.69 lakh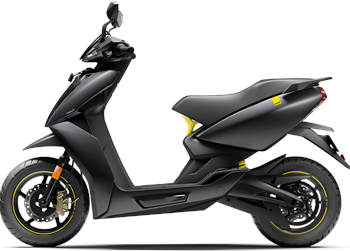 Ather 450X
₹ 1.63 - 1.64 lakh