Special Feature: Toyota's Sustainability Efforts: 9 Things You Should Know
Published On Sep 29, 2021 06:32:00 PM
3159 Views
Follow us on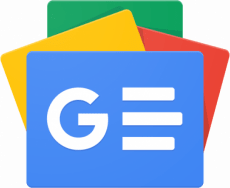 Toyota's self-charging hybrid electric vehicles help you go greener and go further. Here's what you should know about Toyota and its commitment to sustainability.
An 8-year/160,000km battery warranty sounds surreal, right? Yet, that is exactly what Toyota Kirloskar Motor announced for its Self-Charging Hybrid Vehicles (SHEVs) on World Nature Conservation Day in July this year. TKM's 2021 hybrid battery warranty, which is the longest warranty period in the industry and is available to all the owners of Toyota SHEVs, is a significant demonstration of the company's commitment to sustainability. Carbon neutrality being a tangible, if effort-intensive, milestone, this announcement aligns Toyota's outlook with the need to be kind to the environment. Today, on Green Consumer Day, observed globally to raise awareness of purchasing eco-friendly products, here's what you should know about Toyota and its commitment to sustainability, and an eye-opener on why the road to a green future starts with SHEVs.
Toyota Towards Sustainability: a global movement
— Toyota's hybrid models, including self-charging hybrid electric vehicles, have saved 139 million tons of carbon dioxide emissions worldwide over the last two decades.
— Since it launched the Prius, the world's mass-produced hybrid vehicle in 1997, Toyota has sold over 16 million hybrid electric vehicles globally.
— The focus on SHEVs is also part of Toyota's larger goal, the Toyota Environmental Challenge 2050. Announced in 2015, the project aims to reduce CO2 emissions, conserving water, and achieving carbon neutrality by 2050.
— Toyota Kirloskar Motor meets 95% of its water consumption requirements through recycled water and rain water harvesting.
Greener, Better, Smarter
A self-charging hybrid electric vehicle, such as Toyota's Camry and Vellfire, benefits from a combination of a petrol engine and an electric motor which work in tandem.
— Some people think SHEVs need to be charged before use. Nothing could be further from the truth. Thanks to regenerative braking, SHEVs are self-charging and the hybrid system recharges the battery by recovering energy from the braking system while driving, as also by the engine itself. So, in a Toyota SHEV, the battery is always charged.
— SHEVs do not require any special maintenance, apart from regular services at recommended intervals. And Toyota Kirloskar Motor's extension of the battery warranty to 8 years or 160,000km (whichever comes first) has been designed to provide owners with complete peace of mind.
— The charging performance of the latest generation self-charging hybrid electric batteries is better by 28% and they are 10% more compact.
— There is this notion that SHEVs are cumbersome to drive, which is, well, just a notion. In a Toyota SHEV, the petrol engine and electric motor combine forces to produce extra power and responsive torque just when you need it. So, if you are tackling city traffic, the electric motor's instant torque makes a Toyota SHEV immensely responsive. And, on the highway, when there is a need for more power, the petrol engine cuts in so unobtrusively that you won't even notice the transition from electric to internal combustion.
A hybrid future
'Smart' truly has been the word of the decade and its relevance is only certain to rise in the coming decades as well. With an emphasis on achieving carbon neutrality and adopting intelligent techniques in favour of sustainability, Toyota has defined a clear path for a greener future for our planet. SHEVs play a prominent role in this much-needed transformation and, if anything, an 8-year/160,000km warranty is a great way to begin!
Also See:
Special Feature: The Road To A Green Future Starts Here
Copyright (c) Autocar India. All rights reserved.