Special Feature: The Road To A Green Future Starts Here
Toyota's self-charging hybrid electric vehicles help you go greener and go further. Join us as we drive the Camry Hybrid to one of India's top eco-friendly resorts.
Published On Aug 19, 2021 05:55:00 PM
12,267 Views
Follow us on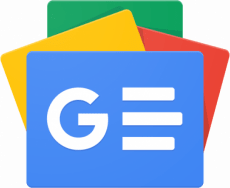 Late last month, on World Nature Conservation Day, Toyota Kirloskar Motor announced an extension of the battery warranty for its Self-Charging Hybrid Vehicles (SHEVs) to 8 years or 1,60,000km (whichever comes first). TKM's 2021 hybrid electric vehicle battery warranty is the longest warranty period in the industry and is available to all the owners of Toyota SHEVs (existing Toyota SHEV owners will be offered the extended warranty at a special price). This is an unparalleled move in the industry and yet another demonstration of the company's commitment to sustainability. But it will come as no surprise to those that have been tracking Toyota globally over the decades. Over the years, Toyota hybrid models, including SHEVs, have saved 139 million tons of greenhouse-gas emissions worldwide. And self-charging hybrid electric technology is an important pillar of Toyota's alternative powertrain efforts – it has so far put over 16 million hybrid cars on the road globally. SHEVs also dovetail into the company's larger mission called the Toyota Environmental Challenge 2050. Announced in 2015, the challenges are aimed at reducing CO2 emissions, conserving water, protecting nature, and achieving carbon neutrality as a company by 2050.
Toyota has sold millions of self-charging hybrid electric vehicles globally.
Chances are that you are a Toyota fan with an eco-conscience, and someone who has always been curious about SHEVs. You would presumably also have a lot of questions: what exactly is a Self-charging Hybrid Electric Vehicle? What is it like to drive? What's the deal with charging it? How far can it go?
Tree houses at The Machan rise 30 to 45 feet above the forest.
Now, the best way to answer these questions, we think, is by driving an SHEV to a place that has similar goals and values as Toyota. So, hop in as we drive an SHEV – the well-appointed, handsome Toyota Camry Hybrid, to be precise – to The Machan, in Lonavala, which has eco-credentials as impressive as Toyota's. One of India's few tree-house resorts, it has been built on a wooded slope in the dense Western Ghats. The Machan is home not just to some 20,000 trees, but also to a variety of flora and fauna. The expansive, plushly appointed tree-houses, located some 40 feet above ground, have no air-conditioning, but, since you are in the middle of a forest, you will never feel the need for one. Machan runs mostly on solar and wind power. You wake up to birds singing and retire at night to the gentle murmur of rain.
The Toyota Camry Hybrid feels at home at The Machan, which primarily runs on solar and wind power.
CITY SLICKER
Now that you are buckled up, let's get started with the journey and get ready for a deep dive into the world of SHEVs. A Toyota self-charging hybrid electric vehicle uses both, a petrol engine and an electric motor. The electric motor is powered by a battery which the car charges itself. The Camry Hybrid, for instance, has a 175hp, 2,487cc petrol engine that is complemented by a 245V Nickel Hydride battery pack and an all-new, fourth-generation hybrid system motor generator with an output of 118hp and 202Nm.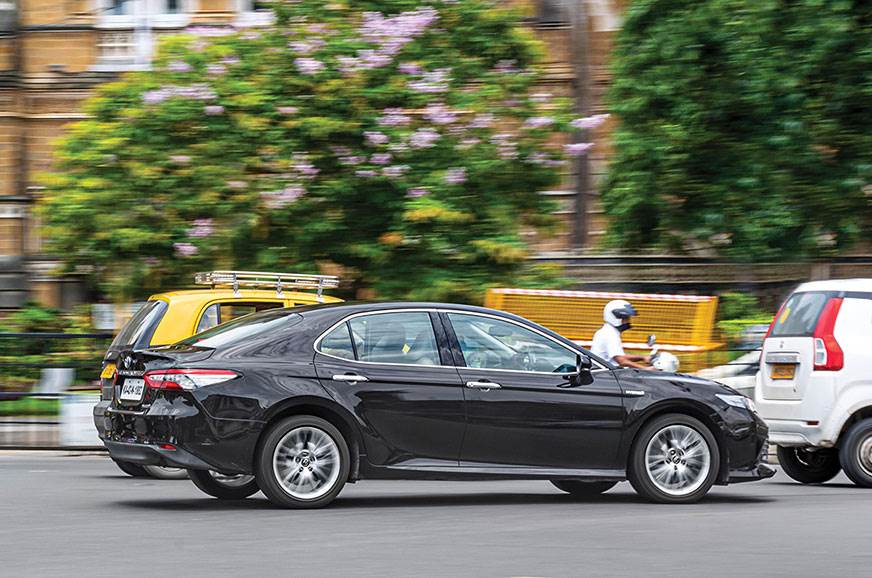 The charging performance of the latest-generation batteries is better by 28 percent, they are 10 percent more compact, and by relocating the battery from the boot, where it was originally placed, to under the seats, Toyota has freed up even more space in the already commodious boot. Toyota has put in a lot of work and value engineering into their batteries, which have evolved rapidly over the years. And that confidence is reflected in the recently announced 8-year battery warranty.
Toyota has extended the battery warranty on its self-charging hybrid electric models from the existing 3 years / 1,00,000 km to 8 years / 1,60,000 km (whichever is earlier).
The petrol motor engine and electric motor combine forces to produce extra power and responsive torque, just when you need it. So, when you are negotiating traffic in the city, as we are now, the electric motor is the one doing all the work. And yes, that means instant torque and remarkable responsiveness that makes life on city roads a breeze. The petrol engine cuts in automatically when the system senses a need for more power (for example, hard acceleration or when performing an overtaking manoeuvre). If you are a numbers person, you would want to bookmark this: according to tests conducted by the International Centre for Automotive Technology (ICAT), the Camry uses about 80 percent less fuel than an equivalent petrol engine in city driving, as it is using electric power about 60 percent of the time.
Toyota's SHEVs come with the legendary reliability and attention to detail that the brand is famous for.
We know the term 'electric hybrid' often makes people wonder if Toyota's SHEVs need to be plugged in. The answer to that is a big no, because SHEVs are, well, self-charging and the hybrid system recharges the battery by recovering energy from the braking system while driving. So, in a Toyota SHEV, the battery is always charged (an on-board computer ensures that the hybrid battery never discharges completely. Plus, Toyota's SHEVs are also equipped with a conventional battery). What's impressive about Toyota's technology is that the advanced regenerative braking system it uses also works when you are slowing down or braking on a steep incline. Moral of the story? Toyota's SHEVs don't just emit very low emissions, but also help you save significantly on fuel costs.
HIGHWAY STAR
The road that leads to The Machan is a familiar one, but, like many retellings of a great story, the drive only gets better each time we are on it. And the one thing that enlivens the drive is the linear power delivery and tons of grunt the Camry's engine delivers. What's remarkable about Toyota's SHEVs is that the transition from electric to internal combustion is so smooth, you simply won't notice it. Out on open, winding roads that gird the Western Ghats, SHEVs like the Camry Hybrid are a study in refinement, responsiveness, and balance. And they are pleasantly quiet, because the Toyota Self-Charging Hybrid Electric System uses its electric motor up to medium-speed driving, and even when it switches over to petrol-engine power, it does so without any fuss.
The transition from electric to internal combustion is so smooth, you simply won't notice it.
The peace in the cabin mirrors the quiet around you, and the engine is barely audible at cruising speeds. Power is available when you need it and it is difficult to not be appreciative of the way the two motors work in tandem and the smoothness exhibited by the e-CVT transmission. (Does the Camry come with paddleshifters? Happy to let you know that the answer is yes!) Some people often ask us about the reliability of Toyota's Self-Charging Hybrid Electric Vehicles. There are two answers to this, and both complement each other. The first one is that, well, we're talking about a Toyota product and you shouldn't be surprised if your son, too, continues to use a Camry or Vellfire that you are looking to purchase. The second reason? Since it launched the Prius, the world's first mass-produced hybrid vehicle, Toyota has sold over 16 million hybrid electric vehicles globally.
Vroom with a view at The Machan.
We reach The Machan by noon, but it feels like night. There are brooding clouds in the sky, the silence is deafening, and a hundred different shades of green are unfurled all around us. The air, as is the case with every biodiversity hotspot, is so fresh it feels like an elixir. All of this is worth saving, along with our oceans, rivers, and mountains. The Camry feels at home here, and with Toyota's Self-Charging Hybrid Electric technology, it is a confident step towards a sustainable future.
Copyright (c) Autocar India. All rights reserved.