Partner Content: 6 things to know to get the most out of your car insurance
It's mandatory to have car insurance if you own a car, but it's more than just that.
Published On Jun 26, 2018 12:12:00 PM
26,686 Views
Follow us on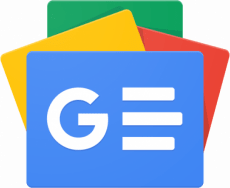 If you love your car, here's a question for you – how well do you know your car insurance? It's mandatory to have car insurance if you own a car, but it's more than just that. With a little knowledge and research on your part, you can make insurance the best gift for your car.
So, here are what you need to know about motor insurance:
1. If your friend is driving and causes damage
When it comes to loss of or damage to the vehicle insured, your car is usually covered for accidental damages. Tata AIG provides this facility for people who are listed under the driver's clause, thereby saving your car from 'friendly' damages.
2. If an unlicensed person drives and causes damage
A person without a license or a valid license is not legally allowed to drive. As any illegal activities can cause the policy to lapse, it's a no-brainer that your car insurance would not cover any damages incurred in an accident if an unlicensed person is driving.
3. If you are racing your car
It's obviously fun to watch F1 cars race by you, but that should be left on the track. As per policy terms, you cannot make a claim if your vehicle meets an accident while being used for racing, rallying, or other motorsports.
4. If you meet an accident outside the geographical limits
Once beyond the geographical boundaries of the insurance, your car will not be covered for damages incurred. Therefore, in case you are planning a long road trip, or moving to another location, it is recommended that you talk to your insurer before leaving.
5. Personal accident cover for a paid driver
Though most insurances cover bodily injuries sustained by the registered owner of the vehicle, Tata AIG personal car policy covers the registered drivers as well, on the condition that their names should be mentioned in the policy.
6. If you don't have third-party insurance
As per the Motor Vehicles Act 1988, it is mandatory to have third-party insurance before taking the car out on the road. But it's not enough to just have the third-party insurance. It is always suggested that you get a comprehensive insurance policy that covers third-party damage as well as own damage.
Get the best motor insurance with add-on options so that it provides complete protection to you and your car.
Copyright (c) Autocar India. All rights reserved.