Mahindra Alturas G4: A big leap of faith
We find out the strategy behind Mahindra's most premium, and expensive, offering yet – the Alturas G4 SUV – and why brand SsangYong may never come to India again.
Published On Dec 08, 2018 07:00:00 AM
28,066 Views
Follow us on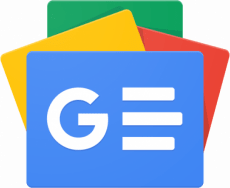 Seven years ago when Mahindra launched its most premium product, the XUV 500, it was a test of the homegrown OEM's brand equity as it ventured into a price category it had never gone to. The XUV 500, with a price tag of Rs 12 lakh, sat much above the most expensive Scorpio which was then priced at around Rs 9 lakh. Customers gave a thumb's up to the XUV and sales went as high as over 4,000 units in a month, much higher than Mahindra & Mahindra's (M&M) projection.
With the Alturas G4, a more confident M&M now takes a big leap of faith in its brand. The premium SUV's 4X4 version is priced at Rs 30 lakh, which is almost double the price of the XUV 500. Also, it is the highest that a model from an Indian carmaker has gone to, in terms of price positioning. So, for the company, is it like revisiting the XUV 500's launch time? "In some ways it is bigger, in some ways it is less. The reason it is bigger is that if we establish the kind of numbers we are hoping for, then we are really strengthening our brand. From a brand that started off in rural India with Armada days coming up to a level where no Indian brand has gone up to now. So, in that sense there's lot at stake because we need to prove that our brand can go that far," said Dr Pawan Goenka, MD, M&M, in response to a query from Autocar Professional.
On the other hand, the Alturas G4 is not as crucial a launch as the XUV 500 from a commercial perspective because the targeted volume is only 400-450 units a month, or 10 percent of the premium SUV market. However, the stakes are higher from a brand perspective. The Alturas G4's market acceptance will mean brand Mahindra has grown enough to enter the premium club, and the failure to do so would require the concerned teams to polish the Mahindra brand further.
The Alturas G4 is essentially the SsangYong Rexton G4 with minor tweaks to the front design, feature and software. Unlike the last time when the previous-generation Rexton came in as a SsangYong product, M&M has chosen to use the Mahindra brand for the SUV. The earlier Rexton did not receive a good response in India. From its launch in October 2012 to end-September 2018, the Rexton has sold a total of 5,114 units in India.
Dr Goenka says calling it a SsangYong was not the only reason for its low market performance, the model was also reaching the end of its lifecycle. As a result, customers also preferred to stay away. "If this (Alturas G4) product was launched as the SsangYong Rexton G4, it won't have the same fate as the previous product but we thought that doing it as the 'Alturas G4 by Mahindra' was a better branding than the SsangYong Rexton G4," says Dr Goenka. He says that the first time the brand SsangYong was introduced was to establish the Korean connect of Mahindra, which also brings with it the credibility of superior Korean engineering quality, fit and finish and perceived quality.
No brand SsangYong for India, USA
Positives as there may be of a Korean association, M&M doesn't see the need to re-introduce the Korean brand in India, at least in the "short to mid-term horizon". Dr Goenka says, " As long as we are able to get the connect with Korean manufacturing and engineering, I don't think we need to bring in the SsangYong brand here. As you know very well, to establish a new brand in any market is a huge effort and not something that can easily work. Many big MNC brands, some of them very well known, mighty brands, have not been able to establish." And he doesn't see a case for brand SsangYong to be introduced in the USA too. "If we had done the launch of SsangYong in the US, we probably would have launched SsangYong with a different brand name," says Dr Goenka. A USA entry plan for the Korean carmaker is on hold.
M&M has been toying with the idea of a name change for SsangYong, where it has a 72 percent stake. It hasn't taken a call yet, but its distributors "by and large" apparently say that the current name is fine. Decision on the name change is not priority for the M&M team. Ensuring the success of the Indian avatar of the Korean SUV is. As the SsangYong Rexton G4, the SUV has sold 40,000 units globally.
Also see:
2018 Mahindra Alturas G4 launched at Rs 26.95 lakh
Mahindra Alturas G4 price, variants explained
2018 Mahindra Alturas G4 vs rivals: Specifications comparison
2018 Mahindra Alturas G4 video review
2018 Mahindra Alturas G4 review, test drive
2018 Mahindra Alturas G4 image gallery
Copyright (c) Autocar Professional. All rights reserved.