Coimbatore to get its second racetrack
Published On Nov 22, 2021 01:05:00 PM
3473 Views
Follow us on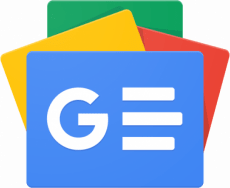 The CoASTT High Performance Centre will house an FIA Grade 2 certified track, along with a karting track.
Coimbatore is all set to get its second racetrack. The city is already home to the Kari Motor Speedway and joining it will be the new CoASTT High Performance Centre – built by the Coimbatore Auto Sports and Transport Trust, in partnership with racing franchise Mumbai Falcons.
Organisers aiming for FIA Grade 2 certification
CIK Grade 1 karting track
Developed in partnership with Mumbai Falcons
CoASTT High Performance Centre details
The CoASTT High Performance Centre will be located less than a 30 minute drive from the Coimbatore International Airport.
The racetrack is still in the early stages of development, so details are scarce. What is confirmed, however, is that organisers are targeting for this track to be FIA Grade 2 certified – allowing it to accommodate cars with a power-to-weight ratio of 1hp:203kg. While this won't quite meet the requirements for F1, it will be able to host advanced racing events, including F2.
The track, which has been conceptualised by India's first F1 driver Narain Karthikeyan and multiple-time Indian National Touring Car Champion Arjun Balu, follows an anti-clockwise layout. It will be just under 4km long and feature 14 turns.
Mumbai Falcons have always stressed on the importance of promoting motorsport at the grassroots level in India. To further push that goal, the venue will also include a CIK Grade 1 karting track capable of hosting World Championship events. An official statement adds that "these two tracks will be the core of the first phase of the project, which will also see additional features during future phases of the projects' development plans."
Organisers say the purpose of the venue will be to "create a focial point for the development of the automotive and motorsport industry in India. The CoASTT High Performance Centre could also play an important role in the recently announced Formula Regional Indian Championship, as well its supporting events – the Indian F4 championship and Indian Racing League.
As India's first FIA-graded F3 championship, this will qualify for Super Licence points. More crucially, this promises to establish a structured ladder up to international racing for the very first time in India. The inaugural season is set to kick off in February next year, and will be held at the Buddh International Circuit (BIC), a new Hyderabad street track, the Kari Motor Speedway and Madras Motor Race Track.
While speaking to Autocar India earlier this year, Moid Tungekar, the CEO of Mumbai Falcons, confirmed that the group owns all the cars for the three series. So, once the month-long championship is over, these cars will continue to be used for testing. And that is where the CoASTT High Performance Centre could come in, essentially providing a hub for Mumbai Falcons to test the cars and even train and develop racing talent.
It is understood that organisers are targeting to have the track ready by March next year. Apex Circuit Design, the firm behind the upcoming Miami F1 street track and Dubai Kartdrome, is working on the layout.
Mumbai Falcons has also partnered with Narain Karthikeyan's NK Racing Academy, and is building another CIK Grade 1 karting track in Pune to host world championship events.
Racetracks in India
Commenting on the new racetrack, Karthikeyan said, "I'm certain that having access to the facilities at the CoASTT High Performance Centre will produce the next set of world class motorsport engineers and racing drivers, as well as more efficient automotive technologies and safer drivers for our Indian roads. This is only the start, as MFRL has other such facilities across India on the horizon in the very near future."
There have been a spate of new circuits coming up in India. The CoASTT High Performance Centre will join the Marque One racetrack in Andhra Pradesh, Pista Motor Speedway coming up near Hyderabad and the Nanoli Speedway near Pune.
We currently have three major tracks that are operational – the BIC, Madras Motor Race Track (MMRT) and Coimbatore's Kari Motor Speedway. Out of these, the BIC remains India's only F1-spec track.
Copyright (c) Autocar India. All rights reserved.