With the introduction of an automatic gearbox and a new option package, the Skoda Rapid is back with a bang.
This car you see is the Skoda Rapid with mechanical updates and a new cosmetic package. Highlight of this car is the addition of VW's made-for-India 1.5-litre diesel and the seven-speed dual clutch transmission. Skoda is offering the DSG unit only on the diesel Rapid.
Automatics are not as fuel efficient as manuals, but Skoda claims, the hi-tech dual clutch variant is a more frugal sipper than the manual one! But the price won't be that frugal. The Skoda Rapid TDI DSG is expected to be priced around a lakh more than the manual variant. So, should customers shell out the extra dough for the convenience?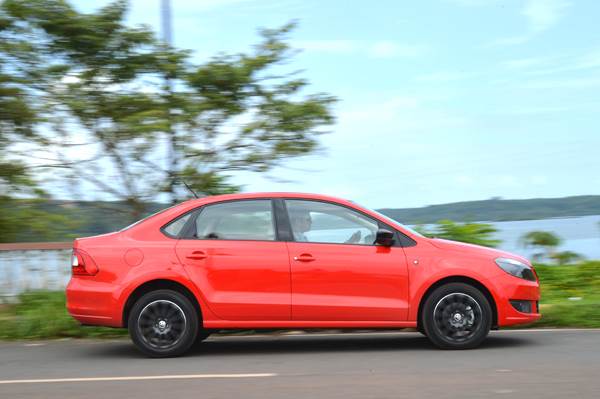 Skoda uses the downsized 1.6-litre motor from the current car albeit with a reduced bore of around 2.5mm, which brings the displacement down to 1498cc. This updated engine produces the same 103bhp and 25.5kgm of torque despite the 100cc lower capacity. Unlike the Octavia and Superb diesel automatics, which have six ratios, the Rapid diesel comes with a seven-speed dual clutch automatic transmission. This is the same dry dual clutch plate transmission that does duty in the Polo GT TSI and the VW Vento auto. The biggest advantage of using this DQ200 gearbox is that the extra cog makes it more efficient, and it's more than capable of taking the 25.5kgm torque load.