When AMG engineering meets the stately Mercedes-Benz S-class Coupe, the result is pretty spectacular. Here's our impression from the hot seat.
What is it?

The S-class Coupe is, well, the two-door version of Mercedes-Benz's spectacular S-class sedan. That is to say, it's a full blown luxury coupe. It's been put on sale in India for the very first time and can be had in two guises – in S500 form or in mad S 63 AMG form as featured here.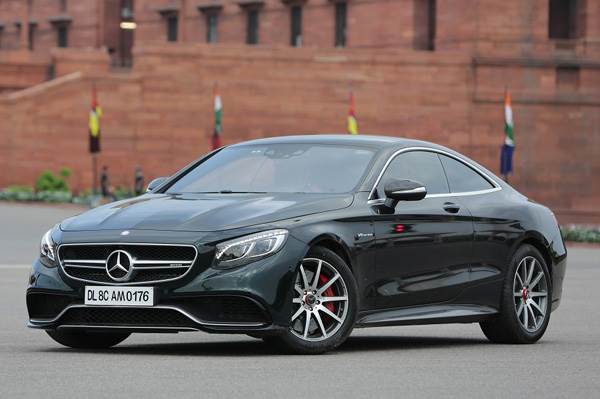 While the S-class in the name does link it to the sedan we're familiar with, the Coupe's distinct design doesn't. The Coupe sits lower, has a more rounded roofline and rightfully has a sportier air about it. You'll also find a more aggressive front end here (replete with Swarovski crystal-encrusted headlamps!) and a unique, rounded tail. Of course, the AMG version gets sportier bumpers, the signature twin-blade grille and quad exhausts but even the 'standard' S500 is incredibly attractive.

It's better still in the cabin. The dashboard, with its dual screens (one for the dials and the other for the COMAND system), not only looks thoroughly modern, but is brilliantly finished too.
The front seats are fabulous in their own right with infinite adjustability and six types of massages on offer. Those seated in the back aren't pampered quite as much. Sure, access to the back two seats is decent, space is nice and seat comfort is good, but these seats won't be the first preference for anyone.
As you can imagine, the S Coupe is brimming with features. The standout ones include a brilliant Burmester sound system and a sunroof that can go from opaque to transparent at the touch of a button. Just wish Mercedes had a better solution for spare tyre placement; the space saver spare sits in the boot and compromises space for luggage.