The petrol version of the new Countryman impressed us, but can the new 'SD' diesel version do the same?
What is it?
The second-generation Mini Countryman does a better job of its brief than its predecessor. This time around there is genuinely enough space and practicality for it to work credibly as a luxury SUV for the family. It's still incredibly fun to drive, and if that's your priority, the petrol Cooper S (which we drove earlier in the year) would suit you best, but if practicality and sensibility is your focus, perhaps you'd be more interested in this diesel Cooper SD.
What's most interesting about the Countryman is, because unlike the other Minis, it is locally assembled and not imported, you can't customise them or choose any options – you get a fixed spec for each of the three variants with varying levels of equipment, and all you get to choose is the colour. This is unusual because customisation is a big part of the Mini appeal.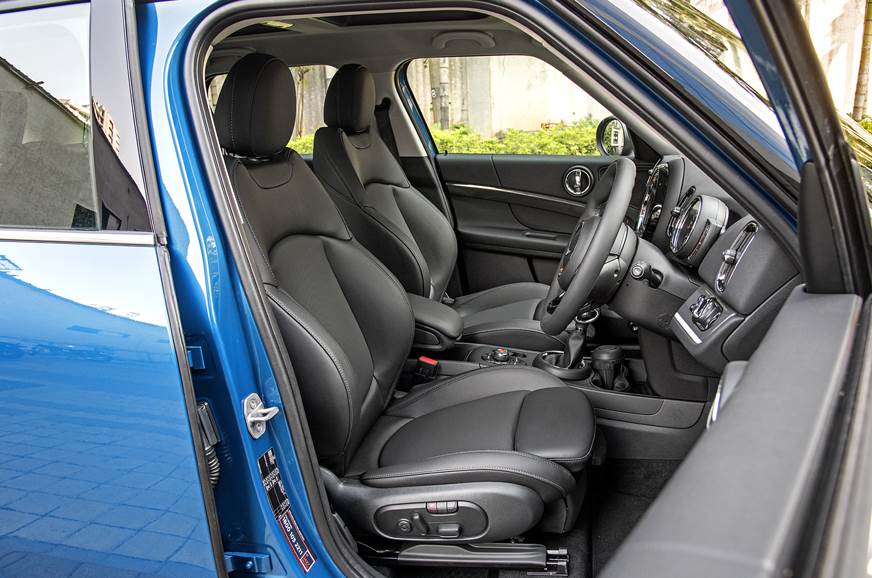 Moreover, this 'medium' spec they've chosen for the Cooper SD is not exactly what you'd call extravagant, and it makes you realise just how much of what you've seen on other Minis is, in fact, a paid optional extra. The touchscreen is a small, 6.5-inch unit (as opposed to 8.8), the click-wheel controller for the BMW-sourced infotainment system is smaller too and doesn't feature a touchpad, there are no gearshift paddles and no rear-view camera either. The exterior does have enough Mini spunk (contrast roof and bonnet stripes included) but the wheels are a small 17-inch size that don't do wonders for the car's stance. That said, they have put in some good features, like powered front seats with memory and a two-piece panoramic sunroof.
What's it like to drive?
The SD badge means it uses the more powerful 2.0-litre, four-cylinder turbo-diesel engine, rather than the 1.5-litre, three-cylinder we're used to from the hatchback. It's the same motor from the BMW X1 and so puts out a healthy 190hp and 400Nm, but the numbers don't do it justice – this thing is quick! In our tests, it did 0-100kph in just 7.5sec, and you have to remember that it's front-wheel-drive only (all Indian Countrymans are), so it doesn't have the traction benefit of AWD. It does, however, have a tremendous ZF eight-speed automatic gearbox that's one of the best in the business. You do get some torque steer if you flatten your foot but you learn to drive around that, and it's worth mentioning that the brakes, while very good, tend to bite really hard, really early, so it's best to tap gently on them.
What is sure to draw buyers to this crossover is that, in true Mini fashion, it is super fun to drive. Once you get going, it doesn't feel as big as it is, and is akin to driving the regular five-door hatchback. The steering is full of life, it's very well weighted and body control is incredibly tidy – not just by crossover standards, but compared to any car. The downside is that the ride is a bit firm at low speeds, thumping hard through bumps and rocking the car's occupants around, but it improves drastically as speeds rise. The steering also feels a bit on the heavy side at city speeds, but it's not unforgivable, and it pays off wonderfully on the highway or a twisty road.
Should I buy one?
The new, India-spec Mini Countryman is not easy to view through the same lens as we do other compact luxury SUVs, like the Mercedes GLA, Audi Q3, Volvo XC40, or even its own cousin, the BMW X1. It feels a bit compromised, especially with ground clearance that doesn't seem too much more than the hatchbacks', and the glaring absence of AWD. There are also a few items of equipment we really feel they should've kept in. What it is, then, is a Mini, albeit one that's just a bit more practical. What you're paying for is the style statement and the driving pleasure, and both those are there in abundance. It just happens to have enough space for five and their luggage, so it works better as a family car than the smaller Minis. What helps is that local assembly has kept the price from being exorbitant, at Rs 37.40 lakh (ex-showroom, India), and that means it's bound to be on a lot of people's radars. It's not a full-on SUV, but it makes for a good urban family crossover that's high on style and driving pleasure.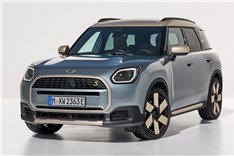 2023 Mini Countryman image gallery
3026 Views|3 months ago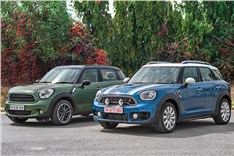 2018 Mini Countryman India image gallery
15620 Views|5 years ago
Mini Countryman vs Volvo XC40 comparison video
19917 Views|4 years ago
2018 Mini Countryman video review
17145 Views|5 years ago