In 2020, the auto industry took one of its biggest hits ever, on a global scale as well as here in India. It's the year where, infamously, not a single car was sold in India in the month of April, and it was a slow trudge back to normalcy from there. While 2021 did see the industry at large bounce back to pre-COVID-19 performance, sports and super-luxury car brands not only recovered, but simply raced ahead, some even setting new sales records.
Porsche India received more orders than ever before
With 474 units delivered in 2021, Porsche sold its highest number of cars in India since 2014. That number marked a 62 percent increase compared to 2020, but more impressive still is that 301 of those cars were sold in the second-half of the year.
In fact, potentially a greater indication of demand was that Porsche India's order intake grew by 165 percent last year, although there was no mention of exactly how many orders that is. The Macan became the brand's bestseller, with 187 units sold, or 39 percent of all volumes, with the former bestseller, the Cayenne, coming in a close second. Even sales of the two-door models, Porsche says, grew by 17 percent.
Porsche India's new brand director Manolito Vujicic has been on an expansion drive since he took over in early 2021, on a mission to grow Porsche India's network to nine dealerships by Q2 2022. "We look forward to welcoming two new partners to Porsche India with the arrival of Bangalore and Chennai to the retail network in the coming months," he said. "We have big plans for the year ahead."
Lamborghini India sales grew by 86 percent
Lamborghini India's annual sales figure of 69 units might not sound as impressive in comparison, but then this is a brand whose model range begins at Rs 3 crore and only rises steeply from there, so of course it has a far smaller, niche customer base. Impressive, then, that the Italian supercar maker clocked an impressive 86 percent year-on-year growth in India, driven of course by its bestseller, the Urus SUV. In September 2021, Lamborghini India crossed the 300-unit sales milestone, over 100 units of which were the Urus, which was only launched in 2018.
India, along with Thailand and South Korea, were identified as big new drivers of growth for the brand in the Asia-Pacific region. "It was an incredible year, despite the challenges posed by the global pandemic," said Francesco Scardaoni, regional director, Lamborghini Asia-Pacific.
Rolls Royce, Bentley, Porsche, Bugatti, Lamborghini had best-ever global sales
While those numbers were closer to home, on a global scale, Lamborghini recorded the highest annual sales in its entire history – 8,405 units. This of course was spearheaded by the Urus, which accounted for a massive 5,021 of those sales. In case you're wondering, the flagship V12-powered Aventador models sold an equally impressive 798 units. And it doesn't stop there.
Porsche too hit its all-time best sales with an incredible 3,01,915 cars sold worldwide, led once again by the Macan and Cayenne, each selling upwards of 80,000 units. Fascinatingly, the third-best seller was the Taycan EV, whose volumes doubled from the previous year, to 41,296 units.
Bentley completely bucked the 2020 market trend and sold a record number of cars that year, only to surpass it by 31 percent in 2021 with a new all-time record of 14,659 units. It's no surprise the Bentayga SUV took the lion's share of sales – 40 percent, but worthy of note is one-fifth of all Bentaygas sold were the new V6 PHEV derivative, which launched in the same year.
Ferrari hasn't yet revealed its full 2021 numbers, but a report in November showed it too was on track for its best-ever performance. In the first nine months, the Italian supercar brand delivered 8,206 units, a year-on-year increase of 27 percent.
Atop the luxury pyramid, Rolls-Royce also delivered the highest number of cars in its storied, 117-year history. An impressive 49 percent increase from 2020, the brand sold 5,586 cars around the globe, setting regional sales records too.
And finally, Bugatti, a brand known for its bespoke ultra-exclusivity and limited annual production, also managed to have a record year. Though the actual number of deliveries was not revealed, the brand received its highest-ever 150 bookings, 60 percent of which were first-time customers for the super-sports brand.
Why did the super-premium car market surge in 2021?
Clearly, the dip in buyer sentiment that may have arisen from the pandemic has dissipated, and exotic cars of all kinds form a part of the impulse purchases for those who can afford them. The surge in demand extends beyond cars and to all sorts of luxury goods, and were spurred on by restrictions to travel, which in turned curbed spending on experiences like holidays, according to a study by Bain & Company.
The US and China were the two main drivers of this recovery, as was evidenced by the sales reports of the aforementioned car brands, but Asia was identified as a key region of growth. It's encouraging to see that, even with our limited data, India had visible contribution to the recovery and growth, and only appears to be getting bigger as a market for super-luxury and super-sports cars each year.
Also See:
Lamborghini Sterrato off-road supercar in the works
Maserati India to launch two new models this year
Bentley Cars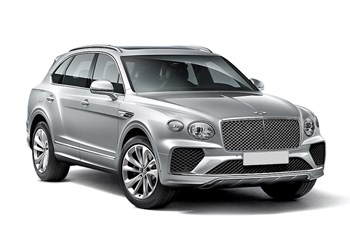 Bentley Bentayga
₹ 4.44 - 4.73 crore
Bentley Continental GT
₹ 4.12 crore
2022 Bentley Flying Spur Speed image gallery
2410 Views|8 months ago
Bentley Mulliner Batur image gallery
5762 Views|9 months ago
Bentley Bentayga EWB image gallery
3347 Views|1 year ago