Mustang Mach-E, Ioniq 5, XC40 Recharge score 5 stars in Euro NCAP
Published On Oct 29, 2021 08:00:00 AM
4844 Views
Follow us on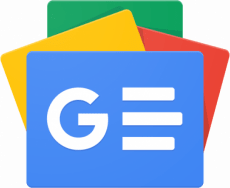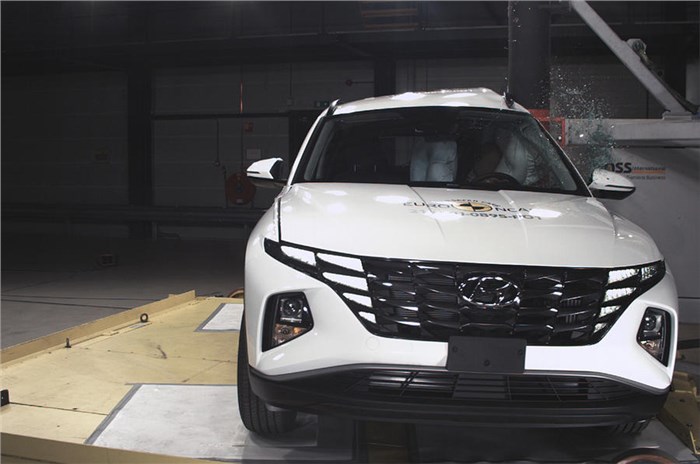 India-bound electric SUVs awarded full 5-star rating by global NCAP; new Tucson also scores 5-star rating.
The Ford Mustang Mach-E and Hyundai Ioniq 5 are among a number of new cars that have received a 5-star safety rating, following "impressive" performances in Euro NCAP's tests. The cars tested under the latest round also included the all-electric Volvo XC40 Recharge, new Hyundai Tucson, the Hyundai Bayon small SUV, Toyota Yaris Cross and the VW Touareg PHEV.
Mustang Mach-E receives 92 percent adult occupant protection rate
Hyundai Bayon awarded a 4 star rating
New Tucson only just makes 5 star rating
Safety scores
Thanks to a host of safety features, including a central airbag and a deployable bonnet for pedestrian safety, among others, Ford's electric SUV passed with flying colours. It received a 92 percent protection rate for adult occupants, offering from good to adequate protection to the head, neck and chest areas in frontal and side impact tests.
The Mach-E received an 86 percent score for child occupant protection with the on-board active and passive safety systems scoring a notable 82 percent.
Hyundai's Ioniq 5 also received a 5-star rating, while the small Bayon crossover achieved four stars. The Tucson SUV received five stars, although Euro NCAP noted that it "only just clears the hurdle in Safety Assist to get into 5-star territory" after its safety systems were rated at only 70 percent, compared with an 88 percent score for the Ioniq 5.
The Ioniq 5 received an 88 percent safety rating for adult occupants, offering between good and adequate protection to the dummy across the range of impact tests. The EV also matched the Mach-E in terms of child occupant protection with an 86 percent score, with the on-board safety systems receiving an 88 percent rating
The Tucson, on the other hand, received a lower 86 percent rating for adult occupant protection and an 87 percent rating for child occupant protection.
The Toyota Yaris Cross also received a 5-star rating, joining the Mirai and Yaris in the top safety rating band. It was tested partially in Europe and partially in Australia, with both being important markets for the compact crossover. It received high marks in every area, with its lowest rating (for vulnerable road users) coming in at 78 percent.
The Volvo XC40 Recharge electric SUV and Volkswagen Touareg plug-in hybrid both received 5-star ratings, identical to their previously tested internal combustion engine counterparts.
Euro NCAP ratings: a brief overview
Compared to the Global NCAP tests conducted on Indian vehicles, the Euro NCAP follows more stringent testing standard, including testing for systems such as autonomous emergency braking, driver monitoring and speed assistance systems like warning for exceeding speed limit and active cruise control.
Compared to the 64kph 40 percent off-set front collision testing of Global NCAP, Euro NCAP's testing involves a frontal impact with a 50 percent off-set, with the test car and the deformable barrier both moving at 50kph along with an impact into a full-width rigid barrier.
Additionally, while side impacts are yet to be standardised in Global NCAP, vehicles in Euro NCAP undergo side-impact testing, with a mobile barrier at 60kph speed, and a pole impact. Cars are also awarded points for rescue and extraction, which includes the ease of locating the accident site and access to the occupants.
Mustang Mach-E, Ioniq 5 and XC40 Recharge India-bound
Coming to the Indian market, three of the EVs tested will come to our shores. Volvo confirmed the XC40 Recharge for India a while back, with bookings having been
opened in June 2021
. The all-electric derivative of the XC40 will become Volvo's first EV for India and is expected to go on sale by early next year.
Those looking at the
Mustang Mach-E
may have to wait a little longer. While Ford has confirmed that it will bring its all-electric crossover to India, the EV is only likely to arrive by 2023. The Mach-E in international markets is available in multiple variants, ranging from two to all-wheel drive and multiple battery sizes. The range is crowned by the high-performance GT models.
Copyright (c) Autocar UK. All rights reserved.