MG is looking at bringing more affordable EVs to India. This, in many ways, has to do with the successful launch of its first EV, the ZS. Whereas the next logical step would be to go in for an EV in the Rs 15-20 lakh range, the company is also looking at even cheaper electrics.
On the radar, some way into the future, is the already very successful four-seat, two door Wuling Hongguang Mini EV. Despite only being introduced recently, the Mini EV is already outselling Tesla in China. And the upward trend seems set to continue.
What makes it so attractive? That's easy, it's the affordable price and, more importantly, the low running costs. So, can the successful formula be replicated in India? Even though the introduction of the car is many years into the future, the challenges are still formidable. The Hongguang Mini EV, to begin with, isn't a traditional four-door car. It has two large doors, the rear seats are not easy to access, and then, unlike in China, affordable EV batteries still are impossible to come by in India.
On the flip side, EVs are getting more and more popular here. The numbers may still be minuscule and the ambiguity that surrounds charging is still a serious issue, but electric cars are currently trending in the minds of customers. This sudden interest is being fuelled by a number of factors. For one, car buyers today regularly get to see EVs plying on our roads. This gives buyers confidence. 'Jo dikhta hai, woh bhikta hai,' goes the old maxim, and it's true in the case of EVs as well. Then there's running costs. Though expensive to buy, EVs have low running costs, which sort of promises freedom and unlimited mobility. The lure is huge, especially for those who would want to move from two wheelers and have long commutes. And finally there's the fact that petrol now nearly costs 100 rupees per litre.
Baojun E200 showcased at the 2020 Auto Expo.
Affordable electrics, in fact, have always been part of the plan at MG. The company showcased a rebadged Baojun E200 EV at the 2020 Auto Expo, a version of the same car was caught testing in India, and MG insiders even spoke of a four-seat version of the car at the time.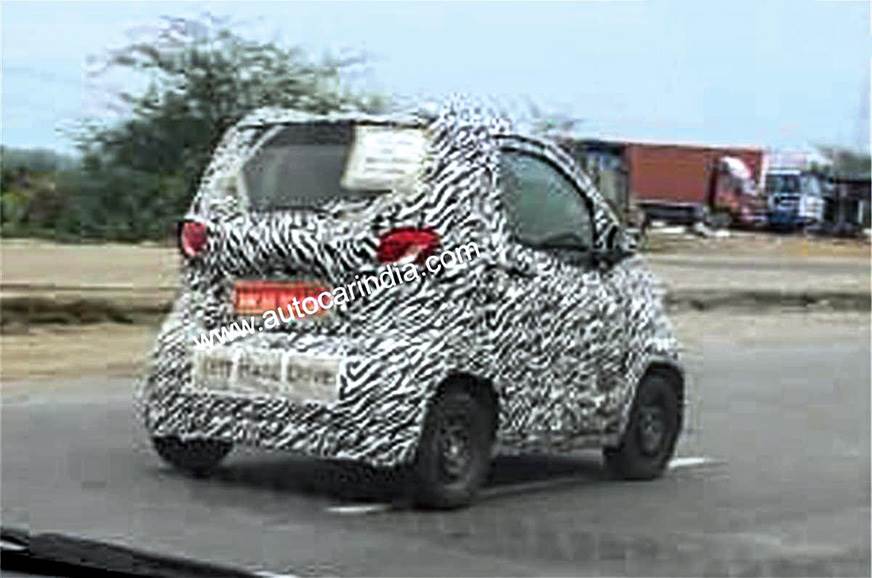 Baojun E200 caught on test in India, near the Halol plant.
The Wuling Hongguang Mini EV is basically one of the E200's successors. Measuring just 2.9 metres in length, even shorter than the 3.3m long Maruti 800, it's Wagon R-like upright stance and cube-like proportions make it look vaguely attractive. The design is nice and clean, and despite the proportions, the designers seem to have done a fair job. The design of the cabin is similarly neat and clean. But is there enough room in the back? And just how practical will it be, especially for small car owners who regularly use the rear seats?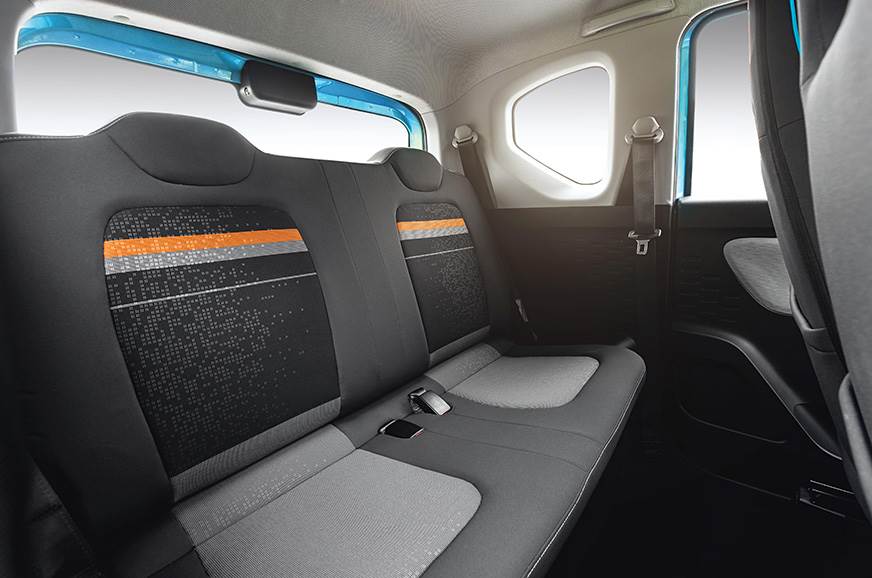 Space in the back and more importantly, access, are at a premium.
Powering the car is a 27hp electric motor that has a useful 85Nm of torque. This more powerful version uses a13.8kWh battery to store electricity. Claimed range in this configuration is 170- 200km, depending on which driving cycle you look at, and the battery takes nine hours to charge off a regular 220W wall socket in China. Performance for this 705kg car isn't great; it is limited to 100kph. The car, incidentally, is rear-wheel drive, but with the motor rear-mounted, so traction should be pretty good, and that's despite its 145/70 R12 tyres.
The dash is very basic, but colours and textures brighten up the cabin. Note accelerator and brake.
Question is, just how competitively can MG price it, even a few years down the line? Prices for the car in China start at an incredibly low 4,200 USD (around Rs 3.15 lakh) for a version that comes with a smaller 9.3kWh battery. The higher-spec version costs a bit more. MG, importantly, won't have the benefit of localised cell manufacture in India and this will make it more expensive. Approximately half the cost of an electric car today is made up of the battery, and then importing it will mean punitive duties. Then there's the conversion to right-hand drive, and the matter of passing Indian crash tests, which could add costs, although the Hongguang is made up of 57 percent high-strength steel.
Still, if MG can price this car competitively with some popular mid-spec hatchbacks, car buyers with access to an overnight charging point could find it very attractive, especially considering what the price of petrol is likely to be by then.
Is Bigger Better? Baojun's E300P
The Baojun E300 Plus, another slightly more expensive option for MG, stands out because of its concept car looks. There's no dedicated bonnet, the wide base forms a distinct unit, and then on top of that the designers have mounted what looks like a pod. Look close, however, and the cleverly done, blacked-out upper section is actually quite conventional. Like it or not, the E300 Plus's 'Interstellar Geometry' design language sure does stand out.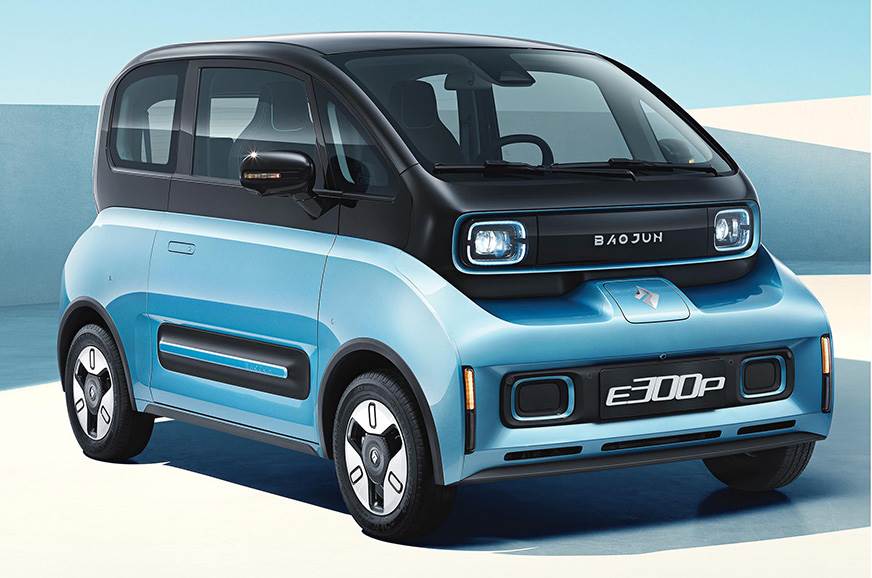 The E300 Plus has a claimed range of 305km. The four-seater uses a rear mounted electric motor driving the rear wheels. Power is 40kW (54hp) and you get a healthy 150Nm of torque. The battery management system supports DC fast charging, which enables it to be fully charged in one hour.
While the E300 Plus may be small, safety is still taken seriously. The EV gets electronic stability control (ESC), anti-lock braking, brake assist and dual front air bags. More than 80 percent of the body consists of high-strength steel, the battery pack is wrapped in a layer of steel and it comes with an active power-off system for extra protection in the event of a collision.
As for price, for reference, the E300 Plus sells for Rs 8 10 lakh in other markets.
Also see:
Ten ways to improve your electric car, SUV's range
MG Hector, Hector Plus waiting periods rise
MG ZS petrol could be called Astor in India