Mahindra KUV100 electric launch in 2018
Published On Oct 11, 2017 10:07:00 AM
59954 Views
Follow us on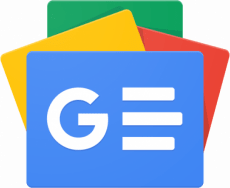 Mahindra has recently launched the KUV100 NXT at Rs 4.39 lakh
The KUV100 EV will be Mahindra's third offering in the electric passenger vehicle segment.
Mahindra will launch an electrified version of its compact SUV the KUV100 by the end of 2018, said Pawan Goenka, managing director, Mahindra & Mahindra, at the launch of the KUV100 facelift in Mumbai. Details of its powertrain however have not been revealed. Goenka also said that all future SUVs and crossovers from the brand will have an EV variant.
"No one can predict if EV penetration will be 20 percent or 100 percent by 2030. But one thing is sure – Mahindra will be ready and will have electric variants in all our SUVs, with the first electric KUV 100 to be introduced next year."
Mahindra is readying technology for its next-generation EVs and had revealed earlier this year that it is developing electric powertrains with power outputs ranging from 41 to 204hp. Also, with the use of higher-capacity batteries, the driving range of its EVs is expected to get a boost as well.
Currently, Mahindra is the only manufacturer to offer electric cars in India, but the high price tags of the e2O hatchback and the eVerito sedan have been a major deterrent for buyers. However, the company expects EV prices to drop by 20 percent in the next two years as a higher localisation of battery production and power electronics will help ease manufacturing costs. It remains to be seen whether this will have a favourable impact on the KUV100 electric's price when it launches next year.
Also read:
Mahindra KUV100 NXT facelift price, variants explained
2018 Mahindra KUV100 NXT launched at Rs 4.39 lakh
Two versions for Mahindra's Tivoli-based S201 SUV
Mahindra sees EV prices declining 20 percent in two years
Mahindra matches Tata's bid for EV tender, to supply EESL 150 EVs in Phase 1
Which XUV700 variant to buy? Buyer's Guide video
2576 Views|16 days ago
Mahindra XUV700 vs Tata Safari comparison video
11511 Views|1 month ago
Copyright (c) Autocar India. All rights reserved.