December 14, 1983 is an iconic date in Indian automotive history. This marks the launch of a small Japanese hatchback that changed the scenario of the Indian auto industry. The iconic Maruti 800 brought motoring to the Indian masses in one affordable and reliable package and that kick-started the manufacturer's long and successful innings in our country.
This year marks the 35th anniversary of Maruti Suzuki in India. To celebrate the achievement, Mumbai Maruti Suzuki dealer Fort Point Automotive had organized a Classic Maruti Day on Friday, December 16, 2018.
The day kicked-off with a rally that showcased several classic Maruti models – starting from Fort in South Mumbai and ending up at the new Fort Point dealership in Jogeshwari. Owners and enthusiasts participated in a variety of classic Marutis like SS80s, 800s, 1000s, Zens, Vans and Gypsys. We spoke to a few owners who took part in this rally and shared interesting stories about their cars.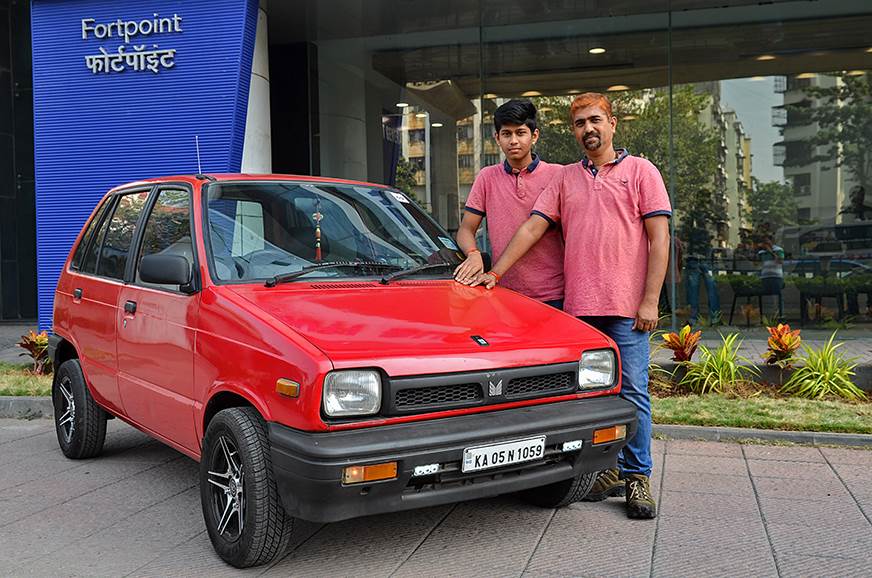 Mr. V Murali drove down his 1991 Maruti 800 DX from Mysore for the occasion.
V Murali drove down from Mysore with his son especially to attend the rally. "I have a 1991 Maruti 800 DX with a factory AC. I have done more than 4,50,000km in my 10 years of ownership. On my drive down from Mysore, it still reached a top speed of 130kph and it gave me a mileage of around 20kpl – which is amazing. Everyone appreciates this car, the younger and the older generations," he said.
An SS80 garnering people's attention was Vijay Potphode's customised example, finished in a bright orange shade. "I have owned this 1985 Maruti SS80 for seven years, during which I have restored and customised it myself and have covered over 1,09,000km. My favourite memory with this car is when my son refused to travel with us to Pune in our SX4 and insisted we take the 800, which was his favourite car. Even though the car was not in the best shape back then, we decided to take it anyway and it managed the journey absolutely trouble-free," he added.
Mr. Vijay Potphode and his customised 1985 Maruti SS80.
Vinay Kumar Ravindra Chumble had driven down his pristine 1985 Maruti Van from Nashik for the occasion. The van has been owned by his family since it was brand-new and has amassed over 7,86,000km on the clock, albeit with two engine changes. "This is a first lot car which my father bought on his birthday. He had only Rs 87,000 in his pocket and bought this car for Rs 86,000," he told us. "I restored this car in 2010 with an original refurbished engine, which was imported from Japan. This particular model is called a Maruti 800 V – with the 'V' standing for 'van'. People call it an Omni but it's not that; it's a Maruti Van. I have tried to keep it as original as possible, over the years. I still have the original key and the owner's manual from 1985."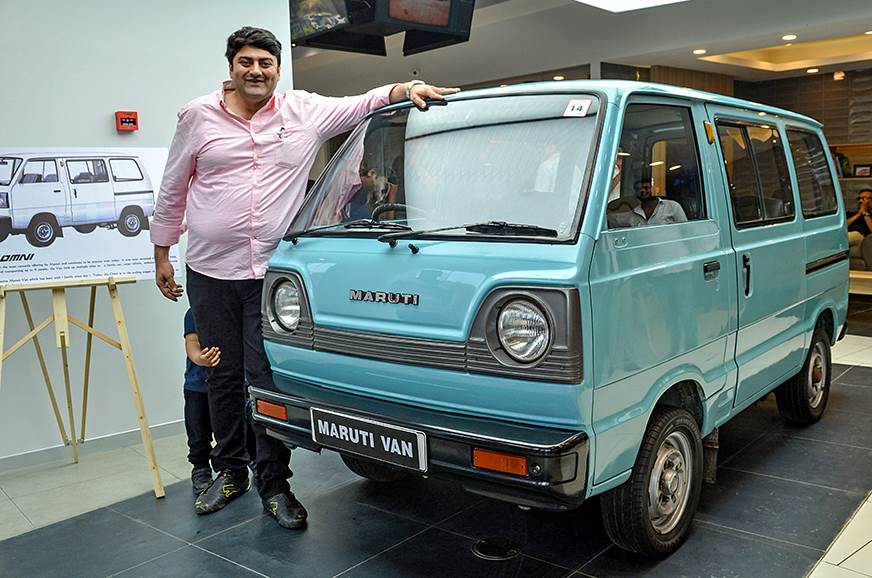 Mr. Chumble's 1985 Maruti Van recieved a full restoration in 2010.
The day culminated at Fort Point's Maruti Suzuki Arena dealership in Jogeshwari, which was decked up in period decor for the occasion. On display was a photo gallery with Maruti's milestone moments, and old TV and print advertisements of Maruti cars from yesteryear which provided a trip down memory lane for many present and induced nostalgia in the crowd; as did a first-gen Maruti 800, Maruti Gyspy and Maruti Van which were displayed on the showroom floor.
It was great to see Maruti's classic models in their full glory – the very models that changed the Indian automotive scenario forever; a happy birthday, indeed!
2022 Maruti Suzuki XL6 video review
10011 Views|21 days ago
Shashank Srivastava on popularity of Maruti Suzuki XL6, E...
7808 Views|25 days ago