GOOD FOR: Comfortable ride, off-road prowess.
LOOK OUT FOR: Worn-out clutch, diesel fuel pump.
The Compass launched in 2017, finally making the big splash for Jeep in India. And today despite its premium price tag, this made-in-India Jeep has buyers going for it, and a lot of it has to do with how fundamentally good an SUV it is. Yes, the design and the Jeep heritage surely help, but on its own, the Compass is truly a capable machine.
A brand-new Compass will cost between Rs 15 lakh for the petrol and go up to a whopping Rs 28 lakh for the top-spec diesel-automatic. So a used one is worth exploring. And with the Compass just over two years old, those available in the used market have not more than 20,000-30,000km, and you can easily source a top-spec diesel for about Rs 17 lakh. And that's fantastic value as the previous owner is likely to have paid Rs 6-7 lakh more when it was new.
Quality of materials is excellent and the cabin has a touch of premiumness to it.
So, if you are in the market for a tough, comfortable and practical SUV, this just might be the car you need. The Compass is available with a 1.4-litre turbo-petrol engine making 162hp. If your primary drive is in the city, go for the 7-speed automatic gearbox. Beware though, it isn't a particularly efficient SUV. City figures will hover between 6-7kpl and some spirited driving would even drop it lower. The diesel then makes a lot more sense. The punchy 2.0-litre engine makes a good 173hp and, mated to a 6-speed manual gearbox, it delivers a decent fuel efficiency of 11-12kpl in the city and 15-16kpl on the highway. For off-road enthusiasts, there is also a 4x4 version that, in keeping with Jeep's heritage, gets some handy off-road modes. The company also released the more serious 'Trailhawk' version, but being relatively new, it's unlikely to be in the used market yet.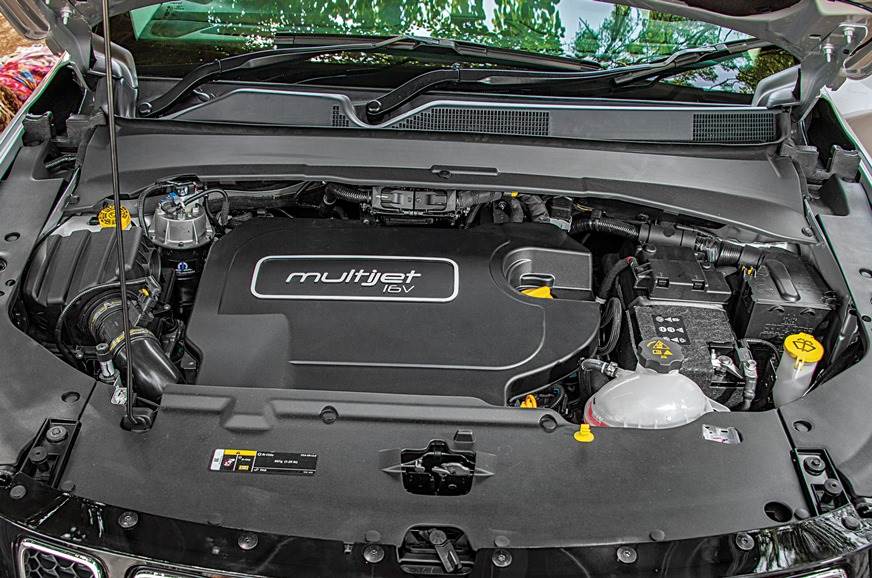 Maintaining the Compass is relatively inexpensive, with a basic service costing between Rs 10,000 and Rs 12,000. Parts and spares though are slightly on the higher end. Pay extra attention to the 4x4 versions as they are likely to have been through some rough drives. Check for underbody damage and leaks; fixing these could lead to a serious repair bill. In terms of reliability, there were plenty of one-off situations with the first lot, but those were ironed out by Jeep. Still, there are a few issues that come up, like early clutch wear, touchscreen issues, and, in some cases, the diesel fuel pump fails, which can be an expensive fix. Also, get a technician to check the 4x4 system. Any damage to that means you'll be shelling out a lot to get it fixed. Also, when going for the petrol-automatic version, make sure the gearbox is in good shape. Lastly, check for any signs of flooding as this could affect the transmission to a great extent.
HOW TO GET ONE IN YOUR GARAGE
Buyer, beware…
Clutch wear
On the petrol-manual versions, check the clutch, as its springy nature results in users riding it, leading to wear.
Diesel fuel pump
If you experience loss in power or face difficulty in accelerating, it could be due to a faulty diesel fuel pump. It is an expensive fix, at Rs 35,000.
Body damage
Being a capable off-road SUV, owners tend to exploit its off-road prowess, resulting in the underbody and bumpers taking quite a beating. Check thoroughly for any damages.
Also worth knowing
There were a couple of recalls for the Compass. The first was for a small batch of just 1,200 units manufactured from September 2017 to November 2017. This was to replace the loose fasteners on the passenger airbags. The other was exclusively for 2WD versions to update the PCM (powertrain control module) software. Models manufactured between December 2017 to November 2018 were also a part of this recall.
How much to spend
Rs 15-18 lakh
A brand-new Compass starts at Rs 14.99 lakh and goes all the way up to Rs 27.80 lakh. Given these figures, the current asking prices are of great value. To add to that, the Compass has not yet received any update, as far as design and powertrain are concerned, so it is the same car you'd drive out of a showroom.
Aditya Jairaj on Jeep Compass 4x2, Meridian and more
4518 Views|2 months ago
Jeep Compass Trailhawk facelift video review
22903 Views|1 year ago
A drive to the Rann in a Jeep Compass - video
6866 Views|1 year ago