"I do not believe in an electric 911": Frank-Steffen Walliser, Porsche 911 product head
Published On May 19, 2020 03:22:00 PM
23434 Views
Follow us on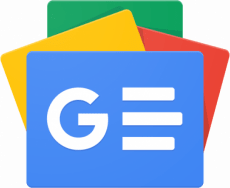 Eighth generation Porsche 911 Targa
Frank-Steffen Walliser, VP of Product Lines 911 & 718 shares his views, design ethos of the iconic sportscar, and why he is against its electrification and hybridisation.
Hybrid 911 remains an immense challenge due to packaging constraints
Tightening emission regulations working against naturally aspirated engines
The 911 will always have a flat-six engine
Porsche recently took the covers off the eighth-gen Targa, which will join the coupé and cabriolet body styles and expand the 992-series 911 range. With constantly evolving regulations and paradigm shifts in technology, staying true to the ethos of iconic models is a challenge that many automakers are confronting today. We caught up with Frank-Steffen Walliser, who assumed the responsibility of heading the 911 and 718 model lines early last year, on what is central to the brand's identity and what the future could have in store.
The 911 is the most iconic Porsche ever, and the 992 series is yet another evolution of the original. So how do you think the shape is going to continue evolving? Does it get harder with each generation to refine the shape and yet be true to what it is?
It is always a challenge, but it is something our designers like. We fully understood what the car is about - what to change and what not to, so that you can always recognise it. On the other hand, if you compare the first generation with the latest generation, you see everything has changed - the car is way bigger, it is modern, and it fits in our world. It is an iconic car, but we keep it fresh, we work on it and we always develop it for the future. It's always a challenge because we have regulations like pedestrian protection and emission regulations. But well, that is a part of working in the car industry; every decade has its special challenges.
Would you say safety regulations are possibly the biggest challenge for design and it constrains you more than possibly anything else?
No, safety is something that is okay, we can do it. For sure, it always adds weight to the car, something we hate as a sportscar manufacturer. But there is a rationale behind it. We try to make it as clever as possible; by clever I mean with the best engineering effort and using materials and crash structures. But the biggest challenge is definitely the emission regulations which are getting tighter and tighter. In India as well, with the introduction of BS6, it is not easy at all.
Is it packaging the hardware that is the big challenge with the stricter emission norms?
Yes, we need higher-spec, three-way catalytic converters. These have a bigger volume, so we have to find a space in the car to package everything in. And I don't want to grow the car. To be honest, if I had a wish, I would like to have it a little bit smaller.
Will you keep having your naturally aspirated engines in the line-up?
As long as it is possible, but the regulation is working against it.

"A 911 is a flat-six; with a flat-four, it's a 912. So skipping two cylinders for a hybrid, even if we have it in the range, is not an option."

Talking about the inevitable, which is the full electrification of the 911, if there was to be an electric 911, how would you retain the kind of legacy of the past?
If I am being honest, I do not believe in an electric 911. I think the car is too iconic to do so. When I started my job, then on the horizon, there was an idea of an electric 911. If that's the first job I did, I would be killing this car, which will not happen.
So there is going to be no electric 911 in a hurry?
No. I would definitely fight for petrol engines as long as we could do that, and I strongly believe that for the next 15-20 years, we will still see a lot of cars driving with combustion engines. Maybe majority will be plug-in hybrids and hybrid electric vehicles, but that will also take time. It will not happen overnight.
Do you think that a hybrid version of a 911 is also feasible? If packaging bigger catalytic converters and emissions hardware was tough, maybe hybridisation will be even more of a challenge?
Hybrid is the biggest challenge, which is also why we have talked a lot about hybrids in the 911 over many years but have never brought one to the market because we have not solved the equation of package, space and weight. And everything I've seen so far has definitely not been convincing. So we decided that we couldn't do it; it is not a 911. I will never destroy the architecture, the shape, the 2+2, the roomy cabin – relatively roomy cabin for a 911 – for the sake of a hybrid. I'm convinced this would be completely wrong. The biggest burden on hybrid is the extra weight; so we'd have to look for the lightest possible version of a hybrid. It's still one of the biggest challenges for our engineers. We'll see how it works out.
As a designer, would you push for slightly more compact powertrains – four-cylinder powertrains – which would liberate some space for an electric drive? Or do you think a flat-six is the core to the 911?
A 911 is a flat-six; with a flat-four, it's a 912. So skipping two cylinders for a hybrid, even if we have it in the range, is not an option.
Since the 993-generation, the 911 has substantially grown in size. Has this slight inch-up in dimensions been made to meet regulations, and is it also what the customer wants – a more spacious car? Will we see the 911 creeping up and getting bigger, or is this about the limit?
A 993 is really interesting because it is the architecture of a car from the late 1950s, or the beginnings of the '60s, when the work of the 911s started. In today's dimensions, it is a very small car – very handy and very nimble. But it had 286 horses, which is nothing compared to [today]. So a lot of things have developed. If I look more from a business side, I think in the peak, we sold 19,000 993s in 1996. But it is not a secret that we have nearly doubled the number of 911s over the last 25 years. That is obviously because we have met the customers' demand, and we have a way broader audience and customer base for sure. We have got markets that 25 years ago we would have never thought about, like China, like India. 25 years ago, nobody was saying that we would sell cars in India.
So is it safe to say that the customer wants a more luxurious car, something that is not so edgy but a bit more user-friendly, especially from a dynamic perspective? The fundamentals have to stay the same, which is the rear engine behind the rear axle, the 2+2 seating and the overall silhouette. Can that sum up what really the modern 911 customer looks for?
That perfectly sums it up. There are some features like navigation, infotainment and even cruise control, which are just expected when you're spending more than 100,000 euros on a car. And customers may not ask for things like driver assist systems and increase in safety, but they definitely want to have it in the car. On the other hand, this opens the niche for more driver's cars, purist's cars, like rear-wheel-drive GT3 Tourings. The niche of people wanting a more special 911 is growing, and I hope we can answer, or at least have some answers for these wishes in the future.
In the interior, you have stuck to tradition and even the five-dial instrumentation layout with the analogue tacho in the centre. Is that making a statement and harking back to legacy?
It definitely makes a statement. I think that the five dials and the rev counter in the centre are so important for the look of the 911. When you put on the ignition, it tells you that you are home and at the right place, and that's something we will definitely keep forever. Though we may have made it more digital, we always try to keep a part of the heritage. We would never go for a completely different look for the interior as history and the relation to the past are so important for the car.
Coming to the Targa, what are the things you have to consider from a design point of view, given the structural loads that are expected from the entire body shells?
Well, it is always an engineering task, but as we knew for the 992 from day one that we will make a Targa, it was already fully integrated into the concept. It is based on the Cabriolet. All our design work and simulations always included the Targa. Still, there were some adjustments in the air deflectors and the roof mechanism. But everything fits to the new 992 platform because it was prepared for this. It was not a big challenge.
Also see:
2021 Porsche 911 Targa image gallery
2020 Porsche 911 Turbo S priced at Rs 3.08 crore
Copyright (c) Autocar India. All rights reserved.
What do you think about this News