Studds sets up Asia's biggest helmet factory in Haryana
Published On Aug 12, 2020 02:52:00 PM
11072 Views
Follow us on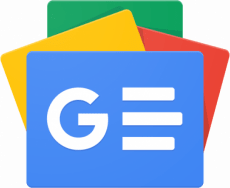 The combined production capacity of this new plant as well as the upcoming 1.5-acre facility will be 7.5 million two-wheeler helmets and 1.5 million bicycle helmets per annum.
Studds has commenced operations at its new manufacturing facility at Faridabad in Haryana. The company has made an initial investment of Rs 160 crore in the facility, which is spread over 5.5 acres, making it Asia's biggest helmet factory. Apart from producing some popular helmets from its portfolio, including the Shifter and Thunder series, the facility will also produce bicycle helmets for the domestic market.
Studds has also recently begun operations at another manufacturing plant, which is India's only facility with an in-house Expanded Polystyrene (EPS) production line. EPS is a crushable foam used in helmet production. Spread across 1.5 acres, this plant sees an investment of Rs 40 crore in the second plant, marking a total investment of over Rs 200 crore in its new manufacturing plants.
The new plants will have production capacity of 7.5 million units of two-wheeler helmets and 1.5 million bicycle helmets per annum. These facilities will ensure direct employment for over 1,500 individuals.
With these two new facilities, Studs now has four manufacturing factories in the country, all of them located in Faridabad, Haryana. The company also exports its helmets to over 40 countries.
Also see:
Motorcycle helmets must comply with BIS norms by March 1, 2021 – MoRTH
Copyright (c) Autocar Professional. All rights reserved.
What do you think about this News