SCOOP! Kawasaki Ninja H2 India-bound
Published On Dec 03, 2014 06:05:00 PM
10112 Views
Follow us on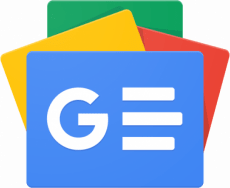 Kawasaki's flagship road-bike, the supercharged Ninja H2 coming to India in early 2015.
Kawasaki unveiled their Ninja H2 publicly weeks ago at the 2014 EICMA motor show in Milan. The H2 is derived from the race-track only 300bhp Ninja H2R, and the Japanese motorcycle specialist is calling it a 'hypersport' bike, featuring slippery looking, futuristic styling and a supercharged powerplant. The good news is that we can confirm that this cutting edge new 'limited-release' Kawasaki is slated to go on sale in India as early as 2015, with deliveries starting around the end of February or early March. State-of-the-art technology doesn't come cheap, which is why the H2 will be available at an eye watering Rs 32 lakh, on-road Delhi.
For that kind of money you get what is arguably one of the most futuristic, cutting edge motorcycles that money can buy today. The Ninja H2 has an LED powered headlight, enveloped in a front fairing design that seems to be built by space engineers. Hints of lime green body paint are seen as well on the H2.
Many features on the Kawasaki Ninja H2 such as the mirrors that generate downforce, are designed by Kawasaki Heavy Industry's aerospace company. Kawasaki says, the trademark River Mark seen on the H2's front cowl is reserved only for historically significant models, such as this road legal Ninja. Well-designed 5-spoke wheels and massive Bridgestone rubber also makes its way to the H2. The hypersport H2 has no rear seat, instead Kawasaki has provided the rider with good lumbar support, as could prove more essential while accelerating on such a quick motorcycle. The Ninja H2 looks every bit intimidating from the rear, with a distinct taillight and massive dual outlet silencer running parallel to the rear.
Propelling the Kawasaki Ninja H2 is a 998cc, four-stroke, in-line four cylinder, liquid-cooled engine supported by a Kawasaki centrifugal type supercharger. The supercharger itself uses a 3D machine forged aluminum impeller to push nearly 200 litres of air per second into the engine. The impeller reaches speeds of 1,30,000rpm, over 9 times the speed available at the H2's crankshaft. Kawasaki is yet to reveal power figures for the H2 in India, but through speculation we can say, this powerful engine should punch out over 220bhp.
Apart from its innovative engine, Kawasaki will provide riding aids, including an advanced three mode, switchable traction control unit that can eliminate the H2's wheel-slip completely. The first two modes are meant for road use and the last is particularly designed for riding safely in the wet. Kawasaki's 3-mode launch control system is also to be offered, the system will ensure minimum front wheel lift and rear wheel slip, when the throttle is pinned open during a hard launch run. The open design of the high tensile, lime green steel chassis also increases maximum heat dissipation. A clever Ohlins electronic steering damper is fitted to the H2, ensuring minimum damping at low speeds and required damping forces at high speeds, a most useful safety feature. Braking is taken care of by massive ABS equipped twin Brembo disc brakes up front on the H2, and a single disc brake at the rear, on a single sided swingarm.
Kudos to Kawasaki for making this absolute cutting edge motorcycle technology immediately available in India, putting our market that much closer to at par with the rest of the world. If anything, it shows that Kawasaki may have started off a touch slowly in India, but now the Japanese giant isn't showing any sign of rolling off the gas.
Kartikeya Singhee
Copyright (c) Autocar India. All rights reserved.