Revolt, Okinawa and Ampere have revealed revised prices after the recent FAME II subsidy increase.
The Okinawa iPraise+ now costs Rs 99,708

Revolt's RV 400 now costs around Rs 28,000 less

Ampere also announces price reductions
A few days ago, a new amendment increased the FAME II (Faster Adoption and Manufacturing of Electric Vehicles in India) subsidy on electric two-wheelers by 50 percent to Rs 15,000 per kWh. This has resulted in significant price reductions of electric two-wheelers. Following the price reductions of Ather 450X and the TVS iQube, more electric two-wheeler companies have announced revised prices.
Okinawa price reduction
Okinawa has revealed that its most expensive scooter, the iPraise+ will now cost Rs 17,892 less which takes its price down to Rs 99,708. The PraisePro, meanwhile, has witnessed a drop of Rs 7,947, which means it now costs Rs 76,848. To read our review of the Okinawa PraisePro, click here. The price for the Okinawa Ridge+ has also gone down by Rs 7,209, taking its price down to Rs 61,791.
Commenting on the same, Mr. Jeetender Sharma, Managing Director & Founder, Okinawa Autotech, says, "Lowering the prices of electric scooters in the country will serve as a stepping stone and help persuade more riders to switch from a combustion-engined model to an electric one. We thank the government of India for taking this crucial step."
2021 Revolt RV 400: revised price and booking details
Revolt Motors announced a reduction in the price of its flagship RV 400 electric bike. It now costs around Rs 28,000 less than before. This takes its price down to Rs 90,799. The company has said that it will open bookings for this model from June 18, 2021, for a limited period. It will be available across six cities - Delhi, Mumbai, Pune, Chennai, Ahmedabad and Hyderabad.
Ampere Magnus, Zeal: revised prices
Ampere's Magnus that was previously priced at Rs 74,990 now costs Rs 65,990. The company's Zeal electric scooter, on the other hand, now costs Rs 59,990 as compared to its older price of Rs 68,990. To read our review of the Ampere Zeal, click here.
Revolt Bikes
Revolt RV 300
₹ 1.32 lakh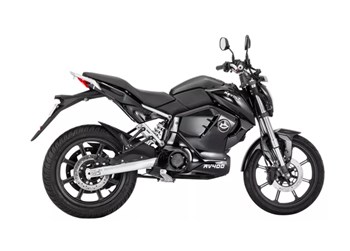 Revolt RV 400
₹ 1.39 - 1.82 lakh
Revolt RV 400 video review
12570 Views|3 years ago
2019 Revolt RV 400 first look video
27000 Views|3 years ago