Ola Electric has signed an agreement under the Production Linked Incentive (PLI) scheme with the Government of India to locally manufacture battery cells. This makes Ola Electric the sole auto manufacturing recipient of the government scheme, with the other two being Reliance New Energy and Rajesh Exports Limited.
Ola is sole auto manufacturing recipient of PLI scheme

Cells will be made in Ola's upcoming gigafactory
CEO and founder of Ola Electric, Bhavish Aggarwal, says this agreement will help reduce the industry's dependence on battery pack imports.
Recently, Ola announced that it had manufactured India's first indigenously developed lithium-ion cell, called the NMC 2170. This cell forms an integral part of this agreement, and the company says it will go into mass production by 2023 at Ola's upcoming 50GWh gigafactory in Krishnagiri, Tamil Nadu. To begin mass production of its cell, it has enlisted suppliers from various nations, including Korea, Germany and Japan.
Ola says its "upcoming Battery Innovation Centre (BIC) in Bengaluru, to be operationalised in August, will be the cornerstone for core cell development technology and battery innovation out of India for the world. BIC will house advanced labs and high-tech equipment for battery innovation for developing futuristic and localised cell technology". The company says it is also recruiting top cell R&D talent across the globe and aims to employ 500 PhDs and engineers.
The battery pack is the most expensive component of an electric vehicle and having a locally manufactured, more accessibly priced option will pay dividends when it comes to affordable EVs.
Ola Electric Bikes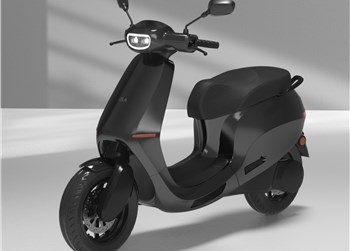 Ola Electric S1
₹ 1.18 lakh
Ola Electric S1 Air
₹ 1.01 - 1.31 lakh
Ola Electric S1 Pro
₹ 1.15 lakh