Ather is working on a more premium electric scooter, called the 450X, which is expected to debut soon. The company has said that the "new product is a step above the Ather 450 you are familiar with and will have new features, better specs, and more intelligent features."
The electric scooter manufacturer has also said that it's giving its community (existing Ather e-scooter owners) and a select few individuals a chance to pre-order the new product before the official launch. In the coming days, Ather will be unveiling details of the new product every day on its social media platforms.
Ather has also stated that the 450X will be built to have better performance, better connectivity and more intelligence features than the 450. It'll be interesting to see how Ather one ups the 450 as it is already one of the best electric scooters on sale in India.
It was only last month that Ather Energy signed an MoU for a 4,00,000 sq. ft. EV manufacturing facility with the government of Tamil Nadu, at the Investment and Skill Development Conclave in Chennai. The company is now looking to grow its operations across the country. As part of its expansion plan, the company is planning to take Ather Space, its flagship experience centre format, across key cities like Hyderabad, Mumbai, New Delhi, Pune, amongst other Tier 1 cities.
Also see:
TVS Ntorq 125 vs Ather 450 comparison
Ather Bikes
Ather 450 Plus
₹ 1.41 lakh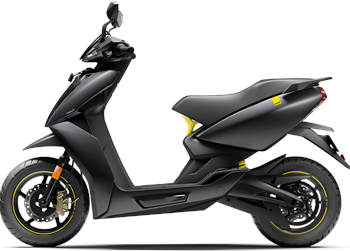 Ather 450X
₹ 1.63 - 1.64 lakh
Ather 450X Gen 3 video review
4534 Views|2 months ago
Yamaha Aerox 155 vs Ather 450X drag race video
10406 Views|7 months ago