Kawasaki Z1000, Ninja 1000 launched at Rs 12.5 lakh
Published On Dec 23, 2013 07:01:00 PM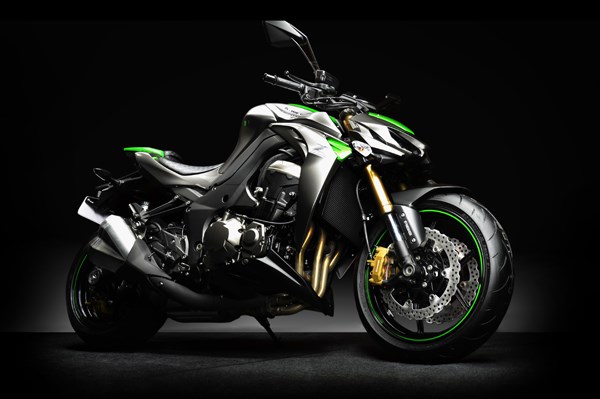 Japanese two-wheeler giant Kawasaki introduces Z1000 and Ninja 1000 in India.
Kawasaki has been taking the Indian big bike market by storm over the past few months, keeping ahead of the competition to introduce a slew of cutting edge new bikes, to best leverage the potential of Indian two-wheeler market.
Kawasaki has been on a superbike launch spree, only recently having brought in their Ninja ZX-10R and ZX-14R. Once again, they have moved aggressively to introduce the only just revealed Z1000, street-naked motorcycle and the Ninja 1000, a faired version with the same potent 142bhp engine, plus electronic riding aids such as KTRC, Kawasaki's 3 mode traction control system and Full power and Low power riding modes.
The Z1000 and Ninja 1000 are both high performance motorcycles for experienced riders. Both the bikes run a four-stroke, in-line-four, 1043cc, liquid-cooled, 16-valve engine that put down power via a six-speed gearbox through a final drive chain.
Both, the Kawasaki's Z1000 and the Ninja 1000 feature twin spar cast alloy frames similar to that found on the supersports Ninja ZX-10R, embracing fully adjustable and upside-down telescopic front suspension along with horizontal layout mono-shocks at rear. The brakes offer the safety of ABS systems, with 310mm dual petal discs in front for the Z1000, 300mm for the Ninja 1000, and a single petal disc seen at rear on both bikes.
The Z1000 and Ninja 1000 are now on sale in India, imported in as direct imports, Completely Built Units or CBU models. The Z1000 and the Ninja 1000 will initially be available in Pune and a new Kawasaki dealership in Delhi, opening this December. The Z1000 as well as the Ninja 1000 are priced at Rs 12,50,000 lakh (ex-showroom, Pune).Bookings are already open for both the bikes.
What do you think about this News