Bajaj ups KTM stake
Published On Apr 08, 2012 04:47:00 AM
3595 Views
Follow us on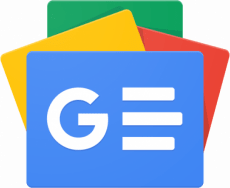 Picks up 47.18 percent of KTM; EU top-spot in its crosshairs
Pune-based Bajaj Auto has raised its stake in Austrian bike major KTM to 47.18 percent from 40.87 percent. Bajaj has not disclosed the additional investment it has had to pay out towards this, but the development reflects the confidence both companies have in their blossoming partnership. Indian production of KTM motorcycles in 2011 accounted for about 10 percent of KTM's global sales, 81,200 units, while Bajaj Auto plans to ramp up local production for KTM motorcycles to over 15 percent of their global sales by this year end.
Meanwhile, KTM has outperformed all its European rivals to sell 8300 bikes this far in 2012, thanks chiefly to the jointly developed with Bajaj, KTM Duke 125 and Duke 200. Hubert Trunkenpolz, KTM sales director words say it all, "The worldwide interest in the 125cc and the 200cc Duke models just keeps growing."
Copyright (c) Autocar India. All rights reserved.
What do you think about this News