Ather has rolled out its next-generation fast-charging infrastructure called Ather Grid 2.0. This new infrastructure will build on the current Ather Grid but features some enhancements and improvements. The new fast-chargers feature improved durability, and Ather says they have been designed to handle degradation. The company says this makes the chargers more suitable for application in extreme environmental conditions.
With a future outlook, the new chargers pack in the ability to support future fast-charging rates, and they also feature a modular design that supports upscaling and enhances serviceability. Ather hopes to have 500 charging stations across the country by the end of FY22, up from the current number of 215 stations across 21 cities. All new charging stations henceforth will be Ather Grid 2.0 stations and will feature OTA updates, giving the company bug-fixing and enhancement capabilities.
Earlier this year, Ather made its connector designs available to all, so any other manufacturers adopting the same connector standards can also use Ather charging stations, including the new Ather Grid 2.0. The chargers can be used by two- and four-wheelers and are free to use until the end of this year.
Ather Bikes
Ather 450 Plus
₹ 1.41 lakh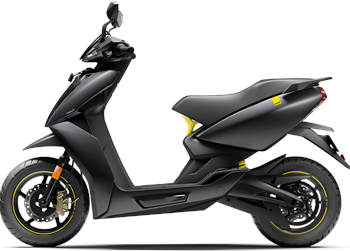 Ather 450X
₹ 1.63 - 1.64 lakh
Ather 450X Gen 3 video review
9867 Views|8 months ago
Yamaha Aerox 155 vs Ather 450X drag race video
16028 Views|1 year ago