On the very last day of its December delivery window, Ola Electric's CEO Bhavish Aggarwal took to Twitter to announce that the company had despatched scooters to all those who were promised a delivery in December. In an official statement later, the company's chief business officer Arun Sirdeshmukh confirmed that it had shipped almost 4,000 scooters in December.
Since Ola is not a part of Society of Indian Automobile Manufacturers (SIAM), its numbers are not listed as part of SIAM's monthly sales figures, so we'll have to take their word on the number of despatches.
However, data available on the central government's Vahan portal shows that just 238 Ola Electric scooters were registered in December. This database contains vehicle registration data for all the states and Union Territories in India – with the only exceptions being Telangana, Andhra Pradesh and Madhya Pradesh.
Even after taking these exceptions into account, the number of registered scooters is a small fraction of the claimed number of despatches. And since a scooter cannot be delivered until it is registered, it appears that the lion's share of customers who were promised delivery in the December 15-31 window have failed to receive it on time.
Clearly, Ola's doorstep delivery model seems to be running into obstacles, with Bhavish Aggarwal claiming that the registration process is taking longer than expected.
In the midst of all this, Aggarwal has announced that the next purchase window for the scooters will open very soon.
We reached out to Ola for comment on this, and received the following: "We've pioneered a direct to consumer delivery model and dispatched the 4000 vehicles we had committed for December. We are now focussing on the dispatches we have committed for January and February 2022. We are ramping up our production accordingly", said Varun Dubey, chief marketing officer, Ola Electric.
Dubey informed, "It is important to understand the nuances in VAHAN data. Several states do not report vehicle data in VAHAN. Many are on the older VAHAN version which causes information to flow with delay. Further, temporary registration data does not reflected on VAHAN. We've started deliveries from 15th December onwards so obviously the complete data will reflect on VAHAN portal only by Jan end."
Ola Electric Bikes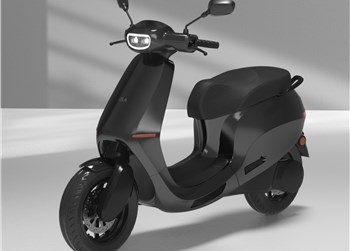 Ola Electric S1
₹ 1.18 lakh
Ola Electric S1 Air
₹ 1.01 - 1.31 lakh
Ola Electric S1 Pro
₹ 1.15 lakh