TVS Apache 3 million ride experience
TVS celebrates three million Apaches with a ride in Sri lanka. We tell you how you can ride there too.
Published On Nov 17, 2018 01:00:00 PM
33,745 Views
Follow us on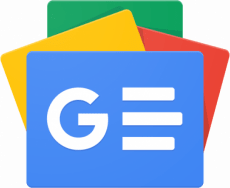 Sri Lanka's fascinatingly long straights allowed fighter squadron-like formations!
String hoppers, or idiyappam as we know it in South India, are a popular breakfast item in Sri Lanka.
The iconic Sirigiya rock plateau in central Sri Lanka was formed from the magma of an extinct volcano.
I spent most of my teenage years thinking about riding motorcycles across India. When I finally came of age, those dreams were hacked down by a nasty accident (blame an inebriated driver) that left me mistrusting of everyone on our roads. The opportunity to ride into the horizon lay just beyond the horizon for the longest time; until TVS offered to load me into a Boeing 737 heading to the island nation we know as Sri Lanka.
Acquiring a riding permit is a fairly quick and straightforward process.
Why? Because TVS was celebrating its Apache brand reaching the three million global sales figure, and was in the mood to celebrate! The party, titled the Apache Three Million Ride, sparked off simultaneously in Sri Lanka as well as Nepal, both of which are major export hubs for the company. A 1,000km ride through the length and breadth of Sri Lanka awaited us and we were to execute this in the company of six Apaches – from the 150 to the RR 310 and everything in between. Is it as simple as hopping over the Indian Ocean and setting off on motorcycles into the sunset, though? Not quite. Allow me to take you, step by step, into how you can make your dream of riding in Sri Lanka a reality.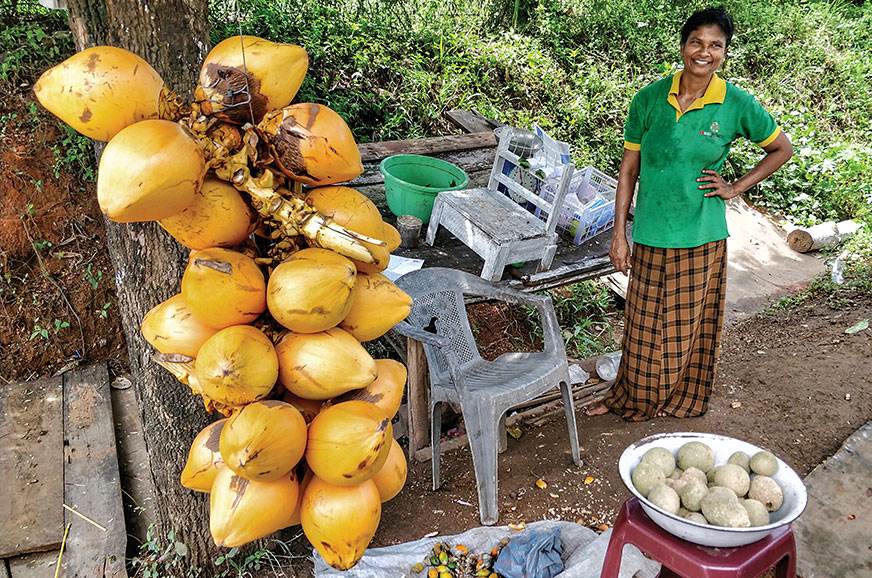 The coconuts seemed sweeter and kept us hydrated from coast to coast!
The essentials
The Indian driver's licence is invalid in Sri Lanka and an International Driver's Permit isn't good enough either. This meant we had to get new ones issued to us at the Department of Motor Traffic in Boralesgamuwa. The process, thankfully, is fairly straightforward – it costs around LKR 5,000 (Rs 2,170, approximately) and takes less than an hour. The validity of the driving license is correlated to the duration of your visa; and in our case it was valid for about a month. There aren't too many motorcycle rental outlets lining the streets, so it is advisable to locate one on the Internet beforehand. Low-capacity bikes can be rented from around USD 25 a day (Rs 1,850, approximately) and, interestingly, you will rarely ever see bikes above 350cc on the roads. This is because of a government ruling that bans the sale of higher-capacity bikes in the country. It is only the police you will find on higher-capacity 600cc Yamaha FZ6Rs. Pity, that.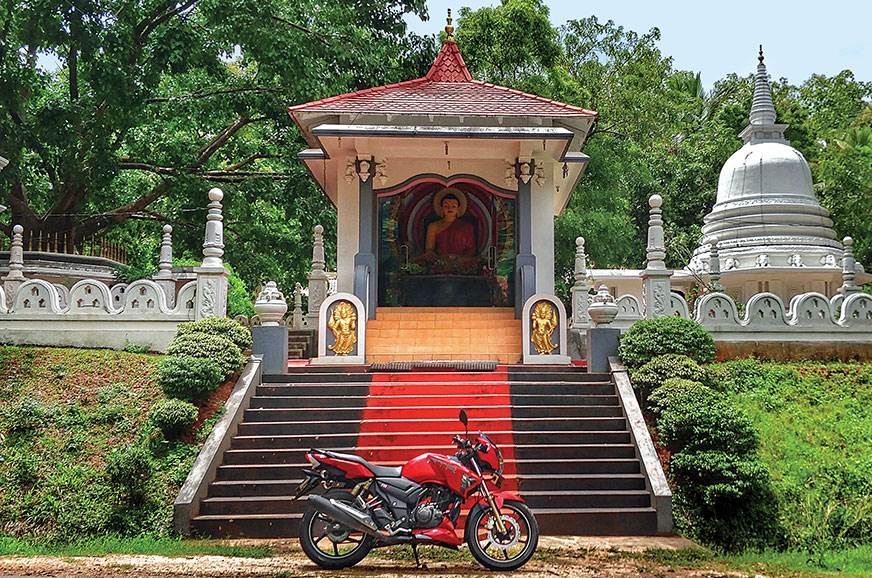 The old RTR 160 takes a breather at a Pagoda near Sirigiya.
Take heed
Crosswalks, turn signals and road markings are all used religiously in Sri Lanka. I had to lock up my brakes more than once because the locals are extremely courteous towards pedestrians on crosswalks and my Mumbai survival mentality just doesn't account for the car in front doing so. Indicating before overtaking is an absolute must, too. Make sure to not pass someone while their right turn signal is on, or you will end up being pushed off the road. The roads in Sri Lanka are also heavily policed and offenders aren't treated lightly. A few locals told me how temporary riding permits have been instantly suspended for not obeying the speed limit.
The beautiful Knuckles mountain range proved that there is more to Sri Lanka than just pristine beaches.
Motorcycle Diaries
In the 900km we covered in Sri Lanka, we encountered no potholes or speed breakers – just smooth tarmac. This, of course, didn't include the 37km off-road route we took to Meemure for an authentic Sri Lankan lunch. That stretch consisted of water crossings, rocky sections, slush and even leeches falling from the trees! I can't imagine how much more fun it would have been if we were on ADV motorcycles. TVS, make a note please!
Every other road in the Knuckles mountain range within the heart of the country was the complete opposite. These were smooth and gravel-free, and at the time I was on one of the newest Apaches – the RTR 160 4V. While it could have done with more power, the impressive handling the 160 4V offered was proving to be perfect for the tight uphill and downhill corners through the mountain range. We also purposely overshot our lunch stop that day, just to get a few more corners in and admire the mountains that looked light blue in the distance.
If only I had the TVS RTR 450 Dakar bike...
We then headed towards the coastal town of Trincomalee on highway A6 and it was an isolated stretch with vast, flat grasslands on both sides. Here, we maintained an enjoyable high-speed cruise – a big relief from the demanding off-road ride from the day before. Our day then ended at the Nilaveli beach, which looked fairly normal in the low light of the evening, but appeared to be straight out of a movie as we woke up to it the next morning. The white sand, blue ocean and a tiny island far in the distance all made for an almost-unreal view.
I didn't want to leave the place, but it was my turn to ride the RR 310 that day, and that was an opportunity I just couldn't resist. It was also our final day of riding there and we had to cover the entire breadth of the country (from Nilaveli in the East to Negombo in the West) in one go. How the RR and I reached the day's destination an hour before anyone else is something I will leave to your imagination.
It was a yummy celebration indeed!
As my final day on the island country came to an end, I was left questioning why this country wasn't more popular amongst motorcyclists. In Sri Lanka, you get to experience amazing straights and corners, free from speed breakers and potholes, and end your day in a mountain range or watching a sunset at one of the most beautiful beaches in the world. It's affordable to get to and the currency value makes you feel like a king. This is not a place for flat-out riding, but if you don't mind an easy cruise through beautiful and wildly varying landscape, Sri Lanka should be on your motorcycling to-do list!
Copyright (c) Autocar India. All rights reserved.