SR150 vs 125 Duke: Scooter or bike?
The KTM 125 Duke and Aprilia SR 150 are the coolest first set of wheels a college kid could dream about. We try to decide which of these fun little machines we'd rather have.
Published On Jul 05, 2019 07:00:00 AM
28,782 Views
Follow us on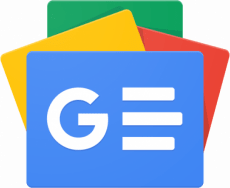 These tiny machines proved to be big fun around the tight Ajmera IndiKarting circuit.
Fat tyres bring great stability.
Minimal underseat space on the KTM.
USB port lets you charge on the go!
How often have you come up with an idea and the voice in your head goes: 'Ah, that's such a practical thing to do. It's going to be so much fun!' Not very often, right? You see, more often than not, the most reasonable choices are not always the most fun. And for most people in their late teens or early '20s, it's a trade-off they're willing to make with their first motorcycle. However, that choice is easier said than done, considering that us 'millennials' usually rely on our parents to get us our first two-wheeler – and in the eyes of a parent, most motorcycles aside from the run-of-the-mill commuters come with a heavy cloud of risk hovering above them. Today, however, there are some fun, smaller-capacity motorcycles that you could talk your parents into buying. And if I were looking to get my first fun but parent-friendly set of wheels, the KTM 125 Duke and the Aprilia SR 150 would be at the top of my wishlist for a bike and scooter, respectively.
Both these models come from premium Europen manufacturers, but they just about fit today's ever- expanding 'first two-wheeler' budget. The SR 150 wears the badge of one of the most premium Italian motorcycle manufacturers who's behind some iconic bikes like the RS 250 and the RS V4. On the other hand, is the KTM 125 Duke – the smaller-capacity, less frantic version of a motorcycle that changed the entry-level performance bike segment when it came to India.
Both pillion seats fall short. The KTM's is tiny; the SR's is spacious, but puts you in an awkward position.
To really find out how much fun these two can be, we took them to the 'funnest' place there is – a racetrack. Unfortunately, since Mumbai is the furthest you can be from a proper racetrack in India, we did the next best thing – we went to a go-kart track. Thankfully, this worked out quite well, because we found that the SR and the Duke were more at home there, probably than they would have been at a bigger track like Kari. But more on that later…
My colleague Firoze, and I, teamed up to make this story happen, and while he was wasting time deciding which one to ride, I was already on the Duke. I have been fortunate enough to have experienced the racetrack already, and most of my time there has been on a Duke 200; so it didn't take long for the 125 and me to get along. Since it weighs the same, it's as nimble as its larger-capacity sibling and stays true to its KTM genes, albeit in much smaller doses. A few laps in, and I had already lapped the slow and steady Firoze. "Easy peasy," I thought to myself. "There's no way that scooter is as fast as a KTM." But I later discovered that Firoze is a slow burner and he'd started to channel his inner Rossi. Soon, we were completing lap after lap with just a couple bikes' distance between us.
I just had to know what was making the SR so surprisingly quick. So I made the switch. As I started putting some laps down on it, I felt like the scooter was urging me to go faster. Riding the SR – and riding it fast – is so effortless that you tend to feel like you're not doing enough. It's as easy as rolling on the throttle when you want to go faster and grabbing on the brake levers when you want to slow down. And with 14-inch wheels, it delivers corner stability at a level you won't experience on any other scooter. In fact, the wheelbase is just 1mm lower than the KTM, which contributes massively to stability.
We decided to run a few timed laps, and this is where things get really interesting. The Aprilia set a time of 27.11sec, after which I switched to the KTM, rode it as hard as I could, and pulled into the pits confident that I was much faster than I was on the scooter. 27.07sec. How's that for evenly matched? In fact, Rishaad then went out to give it a shot and he actually went a little quicker on the scooter, but by a tiny margin.
This brings me back to what I said earlier – these two were such fun because this was a short go-kart track. The SR 150 and the 125 Duke are both very humble in terms of output figures with the KTM producing just 4.46hp more than the Aprilia's 10.06hp. One would think that this advantage could be offset since the Aprilia weighs 26kg lesser; but as per our Vbox tests there was a noticeable difference in performace. Out on the street, however, the difference is negligible – the Aprilia is always nipping at the KTM's heels.
Stepped seat on the Aprilia can be uncomfortable, especially for tall riders.
On a small track, the performance the two deliver is all you'll need to have as good a time as we did. Even if you do find yourself going a bit too fast, both motorcycles are well equipped in the braking department. However, while both feature single-channel ABS, the scooter's brakes provide a better bite than those of the bike.
Ironically, one of the Aprilia's greatest strengths on the track happens to be one of its most exasperating features on the road. Aprilia has made adjustments to the SR's fork, and while it results in a noticeable increase in ride comfort, it's still a rather firm setup, overall. Over a bumpy, uneven and particularly nasty stretch of road in Mumbai, Firoze didn't even see me coming as I comfortably passed by on the Duke while the SR's mirrors (and all of Firoze) rattled away.
Yes, I completely get the irony of calling the KTM comfortable, but in present company, it really is! It is worth mentioning, though, that the Aprilia has a much more spacious pillion seat – something your girlfriend would appreciate.
The baby Duke and the SR may not be the most powerful two-wheelers in the market, but they do have just enough to keep you engaged around the city and leave the crowd behind at a stop light, should you choose to. My first motorcycle was a 200 Duke, and I thoroughly enjoyed owning it. I must admit that while I went into this a bit biased, the SR really did surprise me with what it has to offer. However, having said that, I'm still inclined towards the KTM.
Yes, the Aprilia is a tad more practical. I can use it for grocery runs thanks to its underseat storage. You can even charge your phone in there via the USB port; and your family could use it too, if people don't know how to ride a motorcycle. Or you can get the KTM and carry a backpack with a powerbank while you book a cab for the rest of the family.
The 125 Duke also lets me experience the simple, yet more intimate things like the fact that I get to change gears, rev the motor out, use the engine braking, and even try to get my knee down! Things that I'd fantasised about before I got my first motorcycle. At the end of the day, you can't go wrong with either. They both manage to accomplish the same goal rather well – everyday two-wheelers that you can have a great time on, without running the risk of giving your parents an anxiety attack.
Also see:
2019 Aprilia SR 150 ABS review, test ride
KTM 125 Duke review, test ride
Location courtesy: Ajmera IndiKarting Circuit, Mumbai
Copyright (c) Autocar India. All rights reserved.