Riding the Atom GP1 minibike on track
The Atom GP1 is the first locally designed and built children's minibike. Here's how it's giving a boost to grassroots-level racing in India.
Published On Aug 14, 2023 07:00:00 AM
13,367 Views
Follow us on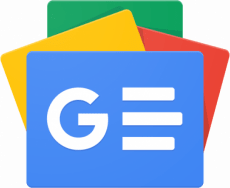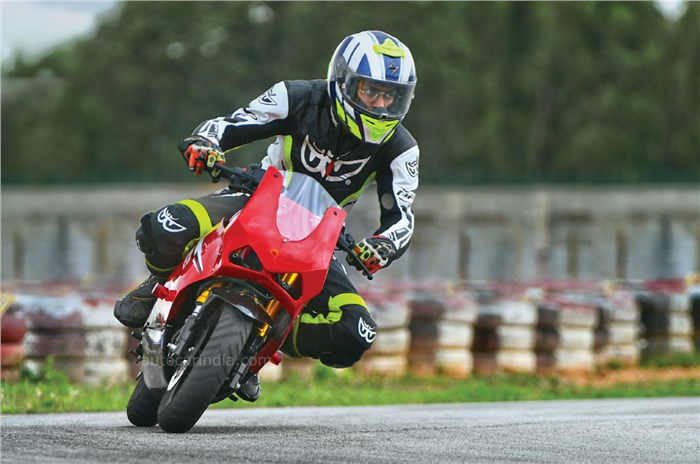 Over 70 percent of the current full-time MotoGP grid comprises Spanish and Italian riders, and there is a very simple and straightforward reason for this. The grassroots-level racing ecosystem in these nations is stronger than anywhere else in the world, so children are able to jump on minibikes and start competing not long after they've outgrown their prams. Needless to say, motor racing is still very much a developing sport in India, and, for the longest time, we haven't had this possibility of entry-level competition. But of late, this has been changing. Last year, we held the very first FIM MiniGP India Series as part of the Road to MotoGP program, which saw Indian riders aged 10-14 competing aboard Italian-made Ohvale minibikes, with the Top 2 representing the nation at the world finals in Spain. This year sees another boost to grassroots-level racing in India, with Coimbatore-based CRA Motorsports having rolled out the locally made Atom GP1 minibike that you see on these pages.
Stainless steel underseat end-can looks neat.
This is important because it makes for a much more accessible option. Once import duties and taxes are factored in, a comparable Ohvale will cost you upwards of Rs 10 lakh in India. The Atom, meanwhile, is priced at Rs 2.75 lakh before GST, which rounds up to roughly Rs 3.5 lakh after taxes. It will soon see some proper action in a kids' championship that kicks off later this year, and you can read more about that here. But before that happens, we had a chance to spin a few laps at a go-kart track aboard the GP1, and here's how we found it to be.
The rear monoshock can be tweaked for preload, but the USD front fork is non-adjustable.
At its heart sits an air-cooled, 160cc, 2-valve engine that has been sourced from an Indian manufacturer, with output figures of 15hp and 13.85Nm. CRA isn't yet ready to reveal the engine supplier, but looking at these figures, it doesn't take a lot of deduction to figure out where this motor has come from. On a bike that weighs only 85kg with its 4-litre fuel tank filled up, this motor is more than adequate for the job, and the GP1 feels rather sprightly in the confines of a go-karting track. Gearing is quite short, which helps the zippiness, but the gearbox itself isn't the most slick-shifting unit around, and it did occasionally miss a shift if you weren't very firm with your foot movements. The engine also felt similarly unpolished, with a lot of vibrations to be felt as you rev through the range. That said, this is less of an issue on a bike like this, since you're soon consumed by the task of bettering your riding, and the vibrations aren't too much of a bother after a few laps.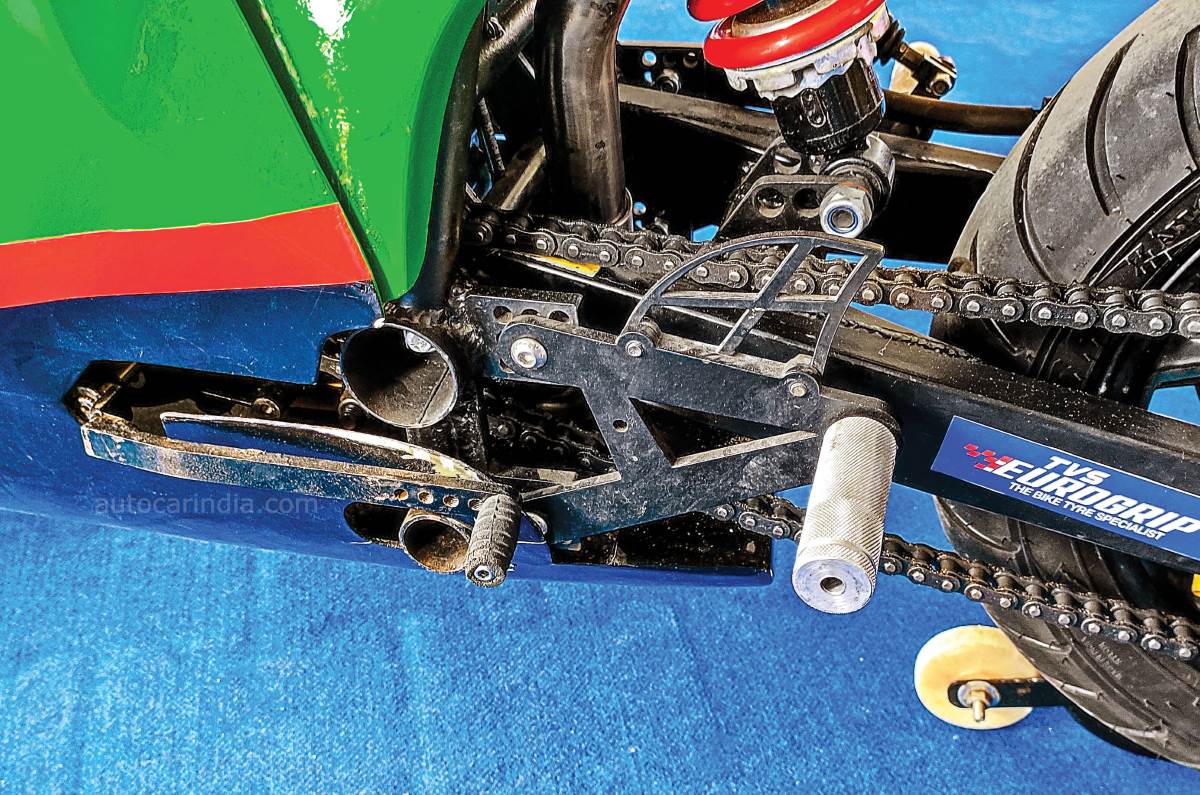 Finish levels in some areas are rather crude.
Though it might not have the most cutting-edge chassis hardware out there, the GP1 makes for a good track tool simply because of the minibike form factor. With small 12-inch wheels and light kerb weight, all rider inputs are greatly magnified, and so precision and correct technique is greatly rewarded. The learnings here are also very transferable onto larger, heavier full-size motorcycles. Which is why the Atom has been developed not purely as a children's race bike, but also as a training tool for adults. And in that vein, the rider's triangle is roomier than you'd think, and adults will be able to fit on it, though taller riders will certainly be cramped. Atom says that the weight limit is 100kg, so most average adults can use this machine.
In the children's racing context, this bike makes a lot more sense. For the teams that choose to purchase and field these bikes in competition, this is effectively the most affordable option around, and since it's built in India, there is also a guaranteed stream of spare parts, which is absolutely crucial when going racing.
Copyright (c) Autocar India. All rights reserved.