Mercedes AMG GT R: On India's fastest road
We set off in search of the fastest road in India, armed with the mighty AMG GT R and a very heavy foot.
Published On Dec 30, 2020 07:00:00 AM
13,899 Views
Follow us on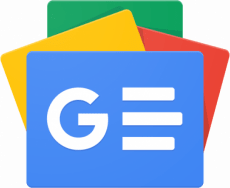 The tight relationship between time, distance and speed is shattered, the perception of what is slow, fast and faster completely reset. The tripmeter is going berserk but the digital clock on the dashboard seems to have frozen. I've covered 4km and the clock hasn't budged from 12:58pm. It's like going through a time warp where the passage of time is suspended.
The road is empty, devoid of any form of life and seemingly endless. There's nothing around you for as far as the eye can see; no reference points or nearby objects to gauge your speed against, except the white lane markers streaking under your wheels in one continuous blur.
Out here, 200kph feels like 100, 100 feels 50, and 50, slow enough for you to think you can jump out and run faster. It's like flying, the sensation of speed diminished by the vast expanse I'm hurtling through.
Welcome to the fastest road in India, best enjoyed in something raw and undiluted like the hardcore Mercedes-AMG GT R. It's a road where you don't touch 200kph only to back off, but where you can happily hold such speed... for miles! It's hard to believe that such roads exist anywhere, and what makes it a surreal experience is that it's right at our doorstep. Well, if you consider the far-flung border region of Rajasthan your doorstep. So, what is this road? Where is it exactly? And why is it so secluded?
Say hello to the Bharatmala Pariyojna, a mammoth road development project which, when complete, will have added 34,000km to the country's road network. As the name suggests, Bharatmala is like a garland of roads around India with a focus on improving infrastructure in remote parts of the country. And it doesn't get more remote than this piece of freshly laid tarmac near the Pakistan border, around 100km from Jaisalmer.
The border-hugging Bharatmala Pariyojana road project connects remote parts of the region.
In fact, the stretch I am driving on is restricted (it's controlled by the military) and we've got special permission to drive on it. Speed limit? Technically, there is one. But since this isn't quite a public road yet, technically there isn't one! Speed limit or not, this is one of the few places, not just in India, but in the world, where you can max out a car safely. The 585hp AMG GT R maxes out at 318kph, a figure I couldn't quite achieve – not because the car wasn't willing, but because I chickened out.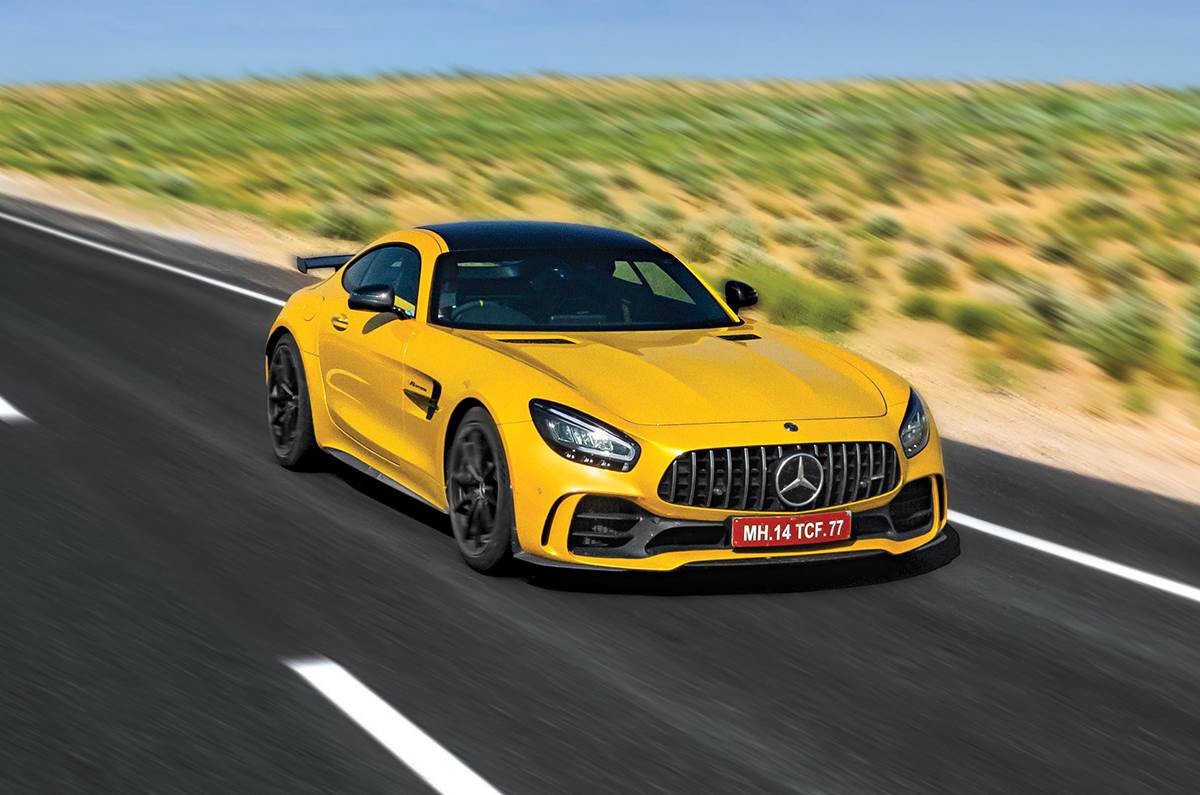 The AMG GT R and the fastest road in India bring out the best in each other.
Nudging 300kph, the smooth but narrow road becomes even narrower. Peripheral vision reduces and your eyes are riveted to the road directly in front of the long yellow bonnet. Every ripple in the road is magnified by the GT R's stiff suspension, calling for constant corrections of the over-sharp steering. That the GT R is not quite a long-distance cruiser and more of a thoroughbred track machine is amply evident. Whilst its edginess may have caused me some unease at near its maximum speed, on the handful of wide, sweeping bends on this road, the GT R felt absolutely nailed to the tarmac. Prodigious levels of grip, the pin-sharp steering (though initial turn-in is a bit too sharp) and brilliant balance made me feel like Lewis Hamilton powering through the Parabolica. Mashing the throttle through the long, constant-radius corners, the GT R squats down on its wide haunches and you can feel the aero working, too! It's an exhilarating feeling, cornering close to 200kph. The 4.0-litre twin-turbo is nothing short of exhilarating either. It's not just the fierce acceleration (0-100kph in 3.6sec) but the accompanying drama.
Show the GT R a rare corner in the heart of the Thar desert and it rewards you stupendously.
The V8 sounds fantastic – a deep bellow that turns into a higher-pitched roar that gets intensely loud as you pile on the revs. The exhaust note has a deliciously raspy edge, which encourages you to shift only at the redline. The 7-speed gearbox is a bit hesitant to downshift and no amount of paddle-tugging will drop a ratio without a corresponding drop in speed. I found it best to leave the gearbox in auto and let it do its own thing.
The AMG GT R cools off against a desert sunset - a well-deserved breather, surely.
It takes a car like the GT R to get the most out of India's fastest road and a road like this to get the most out of the GT R. And, both, the road and the car got the most out of me. To cover 70km in just 24 minutes, averaging 170kph, is one of the maddest things I've done in my 32 years of driving cars for a living.
Also see:
On India's fastest road in a Mercedes-AMG GT R video
Mercedes-AMG GT Black Series claims Nurburgring lap record
Mercedes AMG GLC 43 4MATIC Coupe launched at Rs 76.70 lakh
Copyright (c) Autocar India. All rights reserved.