Feature: The unsung hero of our ADV road trip, a Mahindra XUV700
A support car for a multi-day road trip has its work cut out. Luckily, the Mahindra XUV700 has all the bases covered, and then some.
Published On Oct 13, 2022 05:55:00 PM
9,053 Views
Follow us on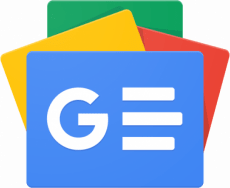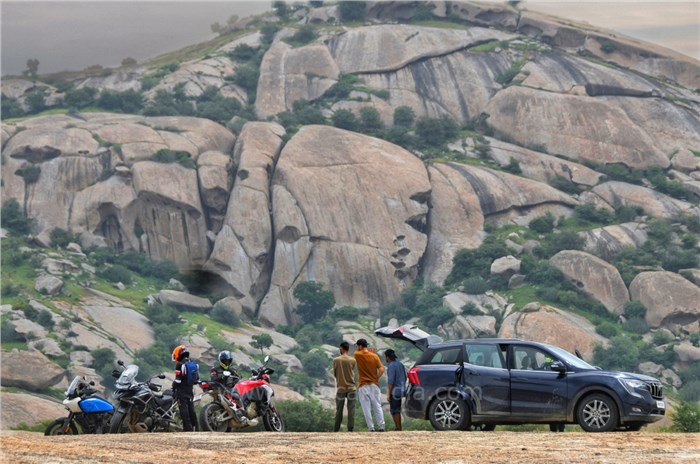 Spending more than 13 hours a day in a car and emerging from it nearly just as fresh as when I started, is perhaps the biggest compliment I can pay the Mahindra XUV700. An eight-day long road trip that spanned around 3,000 kilometres, covering all sorts of roads – and sometimes none at all – really brings forth everything that this SUV has to offer.
This isn't your ordinary road trip, not by a long shot. The purpose of this (sometimes gruelling) journey was to take four of the biggest, most luxurious ADVs you can get your hands on today and ride them from Delhi to Mumbai, through the scenic state of Rajasthan. The four flagship adventure bikes dominated this trip, but the XUV700 is the unsung hero that supported the crew who filmed the entire journey – a story that you can read by clicking here, or watch here.
Big friendly giant
The road trip started with two days of near-continuous driving from the financial capital to the national capital. I'm new at Autocar India, and having never driven such a large car for a long period sure had me nervous before I took the wheel. This was amplified in no small part by the absolute disastrous state that the roads from Mumbai to Gujarat were in, having taken a heavy beating from the relentless monsoon showers. Thankfully, there are features like the 360-degree camera as well as the cameras on the rear-view mirrors – that give you a clear view of what's behind when you use the indicators – to help you take control within minutes.
Greeting you first when you get into the car are two ginormous screens displaying data for everything from trip information to Android Auto parameters, although some of it was rather hard to discern even for a geek like me. The steering-mounted buttons allow you to control whichever parameter you choose, although you do need some time to figure out what each of the many buttons control. Keeping you cocooned from the harsh elements outside is a cabin so quiet, you don't realise when you cross the triple-digit threshold – complemented by the torquey engine.
The air-conditioning system provided much-needed relief, especially on days when the ambient temperature crossed the 35-degree mark. On more than one occasion, the riders took refuge inside the air-conditioned cabin from the harsh sun beating down on them.
Boot-saw puzzle
The boot of the XUV700 is more than enough for just about every scenario, barring maybe a globetrotting expedition or, as it turns out, a massive road trip with enough luggage and camera equipment to fill a large closet or two. While driving up, we were a trio of passengers in the car and folding the split rear seat down helped, especially since we had an entire crate (no exaggeration here) worth of riding gear to carry.
Driving back down posed a slight challenge. We were now four occupants (yours truly and three camerapersons), which meant we couldn't take advantage of the split-seat functionality and loading our bags in the boot was a time-consuming jigsaw puzzle we had to figure out every morning. However, the XUV's boot somehow managed to swallow a large suitcase, an assortment of various soft bags and even some spare riding gear.
The reality check presented to me on my first multi-day shoot was a bitter pill to swallow. The long days coupled with the unforgiving weather conditions and traffic jams had taken a toll on all of us, but despite all this, the XUV kept our spirits high. Its superb Sony music system had us grooving to our favourite tunes on arduous days filled with multiple shooting stops.
The back seat, in particular, was a good place to get some much-needed shut-eye during these gruelling days, which many times ran into 16-hour days. The beefy central armrest with integrated bottle holders was a welcome touch that ensured the occupants never had to settle for space.
A fond farewell
Before starting this eight-day, 3,000-km long road trip, if anyone would have told me that at the end of it I'd be happier spending time inside a car rather than perched atop a motorcycle, I'd have brushed that person off with some typical, less-than-polite Parsi retort. The fact of the matter is that the car enabled me to emerge energetic at the end of each long day than if I was on a bike riding all day through dusty, broken roads. The XUV700 has changed my perspective of what comfortable mile-munching looks like.
Also see:
Copyright (c) Autocar India. All rights reserved.