Feature: A look inside Maruti Suzuki's R&D facility
Commissioned in 2014, the Rohtak facility today houses a comprehensive proving ground and over 250 test labs. We get an on-ground glimpse.
Published On Aug 19, 2022 09:00:00 AM
16,311 Views
Follow us on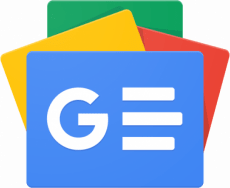 Despite being present in India for four decades, and also being the market leader, it would only be three decades later that Maruti Suzuki began work on local research and development facilities. Speaking to Autocar India for the '75 years of Indian Motoring' series, non-executive chairman RC Bhargava said it was essentially down to the fact that Suzuki was not really in full control, "would one really expect a company like that to part with technology, with the government as a partner?"
All that's the past now, Suzuki has successively increased its stake and is now firmly in the driver's seat. The Indian market is today Suzuki's largest worldwide, larger than even its home turf. Add to that a capable and cheaper talent pool, and a local R&D facility is simply a no-brainer. And so, in November 2014, it inaugurated its R&D facility at Rohtak Haryana and has been enhancing its capabilities ever since. While we've visited the facility earlier, the company decided on a tour again, as it has developed a lot since then.
Testing time
Set up with an investment of Rs 3,800 crore, the facility is spread over 600 acres and comprises both, proving grounds and research and development labs. The entire facility is set up to Suzuki's global standards, and CV Raman, the CTO of Maruti Suzuki India Limited, says the calibration of all equipment, labs and even the test track surface mirrors the ones in Japan. In this way, findings and results in Japan and India are easily correlated. But of course, there are India-specific additions too; for example non-standard speed breakers.
Low friction test track
As with most proving grounds, the facility has a high-speed oval test track with banked turns at either end, the length of the entire loop is just over 5km, and the top banked lane has been designed for a neutral speed (no steering input needed to maintain the turn) of 190kph. In addition to this, there is a highway simulation loop, city simulation block, a skid pad, wet surface test tracks and a myriad of uneven surfaces, ranging from cobblestones to potholed sections.
As for the labs, we got a chance to visit about half a dozen of them, including the crash lab where we witnessed the new Brezza being tested for a 40 percent off-set frontal impact at 64kph, which will be the BNCAP standard. Seeing a crash test in real life is always a spectacular and sobering affair, and this was no different, despite the Brezza seemingly faring very well, with no cabin intrusions visible. Of course, we'd have to wait for Maruti's results or a GNCAP rating to know just how it fared, but given that the previous Brezza – with which the new car shares its platform – secured a 4-star rating, it looks promising. The crash facility is very impressive and was recently updated to include car-to-car crash testing, in addition to side and rear impact and pedestrian safety.
New Brezza being tested in the crash lab
We also visited the engine and transmission test labs, as well as the electric motor and battery test lab. Yes, Maruti has begun work on an EV and we did see a motor and battery pack being put through its paces, but the engineers were all very tight-lipped about its specs or what it would power.
We also saw the EMC testing lab – which measures a vehicle's electromagnetic radiation emission and absorption – and the road load simulator, where a vehicle sits on jacks under each wheel that simulate typical road shocks from potholes, bumps and other imperfections. It was pretty interesting seeing the vehicle bounce over what the engineers said was the simulation of an actual bad road, which was scanned and its data fed into the simulator.
The one lab that really caught my interest was the semi-anechoic chamber – it's used for NVH testing of subsystems like the engine and exhaust. It's a very quiet room that stands on massive springs to dampen vibration and is completely insulated by sound-absorbing cones. The background sound level is less than 20db; for reference, a quiet office is around 50db. It's very eerie, as you can hear the sound level drop as soon as you enter and can then hear the rustling of your clothes.
Symbiotic relationship
New Brezza testing in the semi-anechoic chamber
Having spent a day at the Maruti Suzuki facility, and being privileged to visit a few other test and R&D facilities worldwide, the Rohtak unit comes across as very impressive indeed. As Raman explained, the Japan and India facilities aim to be symbiotic. For example, while India will invest heavily in EV testing, a wind tunnel, which is used to measure aero efficiency and wind noise, is present in Japan. And given that the wind tunnel is a mega investment in itself, it's something Maruti Suzuki isn't investing in at the moment.
While platform and new engine development take place in Japan, the Indian facility is completely geared up for full vehicle development as well as new system calibration, and the company says it will keep playing a larger role in local as well as global product development. As Bhargava puts it, "After Maruti Suzuki India started building its R&D centre in Rohtak in 2012, Suzuki has not been expanding their R&D at all. As we go along, we will increasingly see more R&D happening in India. We will certainly be the main source of R&D for Suzuki in the future"
Also read:
Maruti Suzuki Grand Vitara Drive; Initial on track experience
2022 Maruti Suzuki Grand Vitara walkaround video
Maruti, Toyota aim to leapfrog rivals with global EV skateboard, latest battery tech
Maruti Suzuki Brezza could easily achieve 5-star crash rating: GNCAP
Copyright (c) Autocar India. All rights reserved.