Polo Cup India - Rd 1 results
Published On May 31, 2010 07:00:00 AM
1759 Views
Follow us on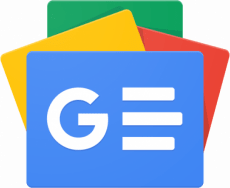 The inaugural round of the Polo Cup 2010 saw Sailesh Bolisetti take double victory in style.
Volkswagen India & JK Tyres flagged-off the inaugural race of the Polo Cup India 2010. The first round in Pune saw a full grid with 20 drivers competing on the 2.15km long specially designed street circuit. The tight circuit with a mixture of 90 degree corners and narrow long straights meant overtaking was difficult, and the similar spec cars din't help either. But the drivers gave their best shot. Qualifying was the key to winning the street race and Sailesh Bolisetti, winner of both the Round 1 races, did exactly the same.

After the race Sailesh Bolisetti said; "I enjoyed the race and it was a great experience. The track was difficult but not dangerous and our cars have the best safety features available for a saloon race car on our tracks."

Karthik Shankar, who had two podium finishes said, "It's an amazing feeling. It was my first race on a street circuit and first time in a saloon car. On such a circuit you need 100% concentration at all the times. One blink and you may end up in the barriers."

He adds, "Even the slick tyres were different from the ones we use for other Formula cars in India. They perform well when new, but the drop in performance and grip in the later stages of the race is noticeable. You have to take care of your tyres."

The spectators too had a feast watching the Polos thrown into the corners at high speeds and later with the stunts performed by Hari Singh – the multiple National Rally Champion – and VW's driver coach, Ronny Wechselberger.

At the end, with immense on-track action and excellent response from the spectators, it was a spectacular race weekend that marked the beginning of a new era in the history of motorsport in India.

Race 1 Results
1. Sailesh Bolisetti
2. Saran Vikram
3. Karthik Shankar
4. Vishnu Prasad
5. Sahil Shelar
6. Mohd. Fahad Kutty
7. Oshan Kothadiya
8. Parth Ghorpade
9. Munjal Savla
10. Samyak Shah

Race 2 Results
1. Sailesh Bolisetti
2. Karthik Shankar
3. Mohd. Fahad Kutty
4. Sahil Shelar
5. Vishnu Prasad
6. Oshan Kothadiya
7. Munjal Savla
8. Imran Majid
9. Gurniaz Maan
10. Gokul Krishna
Copyright (c) Autocar India. All rights reserved.
What do you think about this News