With a class-leading 156hp and 254Nm, the Kicks Turbo promises a lot of thrills.
What is it?
The new Kicks Turbo with its new, 156hp turbo-petrol engine, promises to be the most fun-to-drive version of Nissan's SUV yet. An SUV we'd been waiting to drive for a few months, our disappointment when we finally manage to lay our hands on the car, however was palpable. There are absolutely no visual cues to tell us this is the new turbocharged version; no new bits on the exterior, no new stickers, not even a 'Turbo' badge. Even the interior is identical.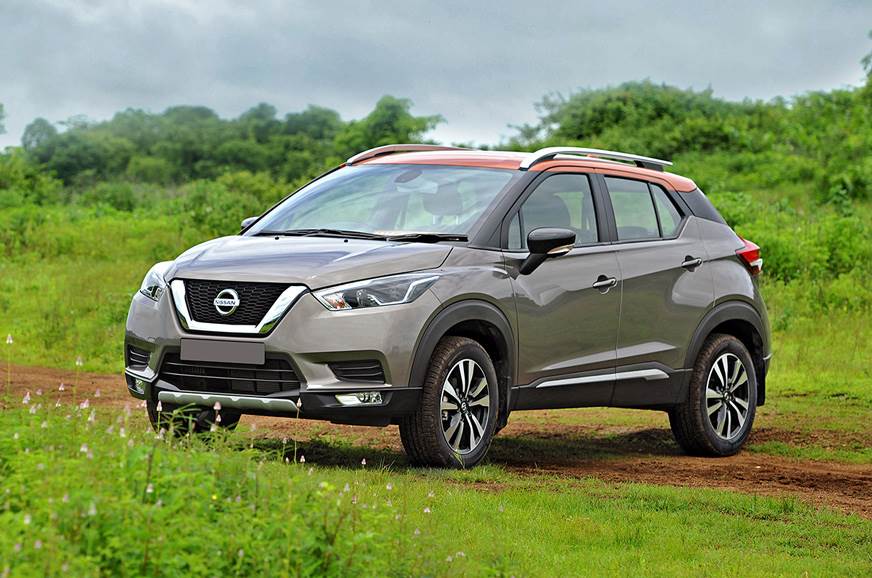 Where it is new, however, is under the hood. Co-developed by Nissan, Renault and Daimler, this high-tech turbo-petrol engine has been designed to replace punchy diesels. This is why it delivers a substantial 254Nm from just 1,600rpm in this form, and to make it feel punchy, great focus was laid on low-speed responses and low-energy airflow. The turbo uses an electric wastegate for faster responses, features a high-pressure, direct-petrol-injection system (250bar), 6-hole injectors, its variable cams are electrically actuated and the engine also uses technology from the Nissan GT-R – Mirror Bore Coating – that lowers friction.
New 1.3-litre turbo-petrol engine is jointly developed by Nissan, Renault and Daimler and produces 156hp and 254Nm
What's it like inside?
While there are no significant changes to the inside, the Kicks Turbo remains comfortable and solidly built. The cabin has a near-indestructible, Duster-like vibe to it (everything feels built to last at least a decade) and Nissan has given the cabin a padded dash, comfortable seats and a very capable touchscreen.
The dash feels built to last, but quality levels are not quite as good as its Korean rivals.
There are a few less-than-impressive plastics, such as those on the lower part of the dash, cup-holders are missing up front, and with no USB ports at the rear, passengers will have to share the one under the dash. Still, they won't be left wanting for space in the rear, the rear bench itself is extremely comfortable and even the boot is fairly large and conveniently shaped.
Plenty of space in the back and seat is comfy, but there's no sunroof
What kind of features does it get?
First up, I want to use its coolest feature. Known as Remote Engine Start, it does what it says on the tin, and starts the car via a button on the key card. All you need to do is hold down said button for about three seconds and, hey presto, the Kicks Turbo starts up; as straightforward as that. It, uniquely, is the first car to offer this feature with a manual gearbox.
To use it, the car needs to be parked in neutral with the handbrake up. And if you want the cabin cooled (of course you do), you need to have left the air-con switched on. So as long as you are in range and can see your car from your office or home, you can start it up and cool the cabin. Though this car comes with the NissanConnect app, Remote Start can't be used via your phone yet, and that's a bit strange.
8.0-inch touchscreen works well.
Nissan has also loaded the SUV with other kit. The Kicks Turbo comes with stuff like connected-car tech and a 360-degree parking camera, as well as stuff like voice recognition, idle stop-start, automatic headlights, cornering lights, ESP, hill-start assist, cruise control, rain-sensing wipers and LED headlamps. Though features like cooled seats and wireless charging, found on competition like the Hyundai Creta, are missing.
Engine stop-start part of the package.
What's it like to drive?
There's a hint of vibration at idle, especially when the compressor cuts in, and as I get into traffic, the clutch feels a bit heavy. This, however, is soon forgotten. The Kicks Turbo pulls extremely well when I finally get a gap in traffic.
There's a strong tug, even on a light throttle, the car is often straining at the leash, and better still, whatever the speed, it seems to have plenty of oomph in reserve. The floodgates only really open when the engine gets into its mid-range, though. Get the turbo blowing, put your foot down, and the surge is so strong, the Kicks just shoots forward. This is particularly fun when you fly past cars that otherwise take some planning to pass, and what feels nicer still is that responses are pretty instantaneous.
Once we get onto the highway, the engine pulls cleanly all the way past 5,500rpm, and here too, staying on the gas feels great, as the Kicks Turbo pulls forward smartly. However, the ramp-up in performance flattens as the engine gets closer to 6,000rpm. Unlike VW's 1.0 TSI or Kia's 1.4 T-GDi, this engine is more of a slugger, with most of the work done in the mid-range. I wish the top end was a bit stronger though; running this 156hp engine to the redline is mildly disappointing.
So how quick is it? While we did conduct a test, the 0-100kph time of 11.85sec for this manual version (there's a CVT-auto on offer as well) doesn't paint an accurate picture. The traction control system couldn't be switched off and then, to make matters worse, there was a rev lock. So, instead of powering away from rest with its front wheels spinning, the Kicks Turbo only limped off the line.
In-gear times, where the launch doesn't matter, do give a better indication of the pace. 20-80 in third takes 11.16sec – not too far off the 10.05sec recorded by the lighter, 140hp Kia Seltos which, incidentally, does 0-100 in a blistering 8.96sec.
2020 Nissan Kicks 1.3 turbo-petrol MT performance (as tested)*
0-10kph
0.79 sec
0-20kph
1.91 sec
0-30kph
2.68 sec
0-40kph
3.40 sec
0-50kph
4.27 sec
0-60kph
5.65 sec
0-70kph
6.71 sec
0-80kph
7.92 sec
0-90kph
9.84 sec
0-100kph
11.85 sec
0-110kph
13.79 sec
0-120kph
15.83 sec
0-130kph
18.36 sec
0-140kph
21.65 sec
20-80kph (in third)
11.16 sec
40-100kph (in fourth)
12.67 sec
The Kicks Turbo also isn't in its element in stop-start traffic. The clutch is a bit heavy, the gears occasionally need an extra shove, and then there's that little bit of turbo lag to contend with. Sure, you can easily drive around these issues, but then it clearly isn't as light, easy or as refined to drive as something like a Creta or a Seltos.
How comfortable is the Nissan Kicks Turbo?
With its 200mm of ground clearance and the tough, Duster-derived suspension that's tuned for rough roads, the Kicks is just brilliant over poor surfaces. There is a hint of stiffness in the springs, and you do feel some of the sharper-edged bumps. But the ride is flat, there is almost no bounce and, since the suspension feels robust enough to drive flat-out over even a rally stage, you tend to just keep your foot down.
What's also particularly nice, especially with this 156hp motor under the hood, is that it feels nicely planted in corners. Whatever roll there is, is well contained, but there is a fair amount of torque steer when you are hard on the throttle, and, at times, it tramlines or follows ridges in the road. Still, the steering has plenty of feel, turn-in is quite positive and you can actually string together a set of corners and enjoy them. It's so much fun, it even feels like a bit of a rally hero on a gravel stage.
Should you buy one?
There's little doubt, the Turbo is easily the best Kicks yet. Thrilling to drive over good and bad roads, it offers easy-to-access performance, a chassis that's willing to play, and a tough and robust build. The cabin is a comfortable place to spend time, it is well appointed, and it is even reasonably equipped.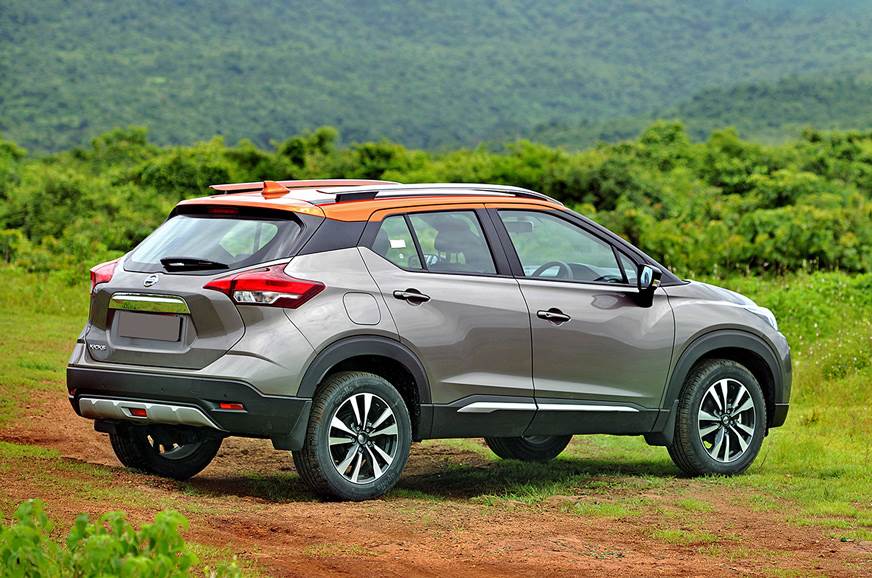 No Turbo badge at rear; this just could the ultimate 'sleeper'; it has more than enough grunt to surprise.
It does fall behind competition like the Kia Seltos and Hyundai Creta is some areas. The cabin isn't as sophisticated, refinement isn't as good, it's not quite as well equipped and it doesn't perform as strongly either. In fact, for all its headline numbers, the performance of the Kicks isn't as impressive as we expected it to be, and unless you go for the optional CVT, the heavy clutch and gearshift mean it takes a bit more effort to drive in traffic.
What puts the Kicks back on an even keel with its two Korean rivals, however, is the fact that it is approximately Rs 2 lakh cheaper. It may not be for everyone, and it may still be a bit rough around the edges, but does the Kicks Turbo have what it takes to offer a credible alternative, at a more affordable price? Absolutely.
* Performance figures not to Autocar India test standards.
Also see
2020 Nissan Kicks turbo-petrol video review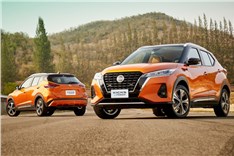 2020 Nissan Kicks e-Power image gallery
7624 Views|2 years ago
2019 Nissan Kicks India image gallery
30112 Views|4 years ago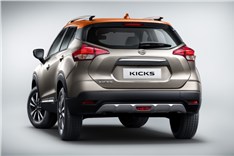 2019 Nissan Kicks image gallery
37959 Views|4 years ago