Bentley's debut electric vehicle, due in 2025, will be one of the first cars to use a new cutting-edge Audi-developed luxury car platform. The first EV will take the form of a high-riding sedan and will be based on a bespoke VW Group architecture, which is being developed by Project Artemis, an Audi-led initiative to develop an advanced EV platform.
Carmaker to modify all-new EV platform under development by Audi
All new Bentleys from 2026 to be all-electric or plug-in hybrids
The Crewe manufacturer, owned by the Volkswagen Group, has committed to offering only battery-electric vehicles (BEVs) from 2030 onwards and it plans to meet that deadline by rolling out a family of new EVs in the second half of this decade.
Bentley bosses are not expecting a major leap in battery technology any time soon so the firm's first electric models will be designed to match the range and weight limitations of current systems with Bentley's luxury positioning. The result will be models that differ significantly from Bentley's current line-up.
New EV naming scheme undecided
Bentley chairman, Adrian Hallmark, told our sister publication, Autocar UK, the firm has yet to decide if future electric models would take on the nameplate and lineage of existing combustion-engined models. But he added, "Our position is to look at customers and segments. As well as moving to electric, we're going to adapt our product range because the world is changing."
"Our product format, size and naming need to fit the product character and strategy based around customers and where we see those segments going. We love our current names. Maybe they'll continue. But we'll always follow customers, segments and values and find a name that fits."
Only EVs and PHEVs from 2026
Although Hallmark said Bentley doesn't foresee a "step change" in BEV technology, he suggested continuous improvements will help the firm to meet its range targets. From 2026 onwards, all new Bentley models will be either fully electric or plug-in hybrid, with the latter allowing existing models to continue.
"By 2025, we're predicting 110kWh to 120kWh batteries will be available, which starts to put bigger cars in a position where you can get 400-500km [250-310 miles] range," said Hallmark. "You need 150kWh-plus to get a full-size SUV to have the equivalent performance of a combustion-engined vehicle, which is why hybrids are so important in playing a part for bigger vehicles in the next five to 10 years."
"We think that BEVs with medium-size cars in that 2025-2030 range become feasible, and larger [electric] cars are post-2030, which is why 2030 is the date we plan to change everything."
This suggests Bentley is unlikely to offer a traditional grand tourer such as the Continental or Flying Spur in its initial EV range, leaving electric versions of such models until battery technology develops.
Instead, the focus will be on crossover-style cars that will complement the current range, sitting in a similar price bracket but with a different focus to suit the benefits of EVs – in a similar vein to, for example, the Porsche Panamera and Taycan.
Hallmark said he expects customer demand for EVs to undergo a step change rather than grow incrementally, with a likely "inflection point" globally around 2030. He also suggested that Bentley's initial electric models are likely to complement the existing combustion-engined range, noting that "for our customers, [a Bentley EV] won't be their only car. They will have charging capability at home, work and places they frequent, and as that infrastructure builds, it will become more usable. The characteristics of a BEV are so aligned to Bentley, so why wouldn't we?"
Bentley's first EV
As previously reported, the first EV to be produced in Crewe will adopt a high-riding sedan body style to accommodate the underfloor batteries. However, it won't push up to the extent of a traditional SUV. It will have styling inspired by the EXP 100 GT concept and its body will be honed for aerodynamic efficiency to optimise range.
Work is still in the conceptual phase, but Bentley has chosen that development path because it best hides the mass of the batteries.
That 2025 car will be followed by what Bentley engineering boss Matthias Rabe called "a family of EVs" based on a "totally new platform". Although Bentley has refused to comment, this refers to the new architecture being developed by sibling firm Audi's Project Artemis.
The project – headed by Alex Hitzinger, former boss of Porsche's endurance racing programme – is being run as a responsive motorsport team-style unit with considerable freedom. Its goal is to quickly develop a cutting-edge EV architecture that enables high levels of semi-autonomous technology and connectivity and the VW Group is investing heavily in software systems for the new platform. The architecture will first be used for a new flagship Audi, likely badged the A9 and due in 2024.
Bentley will take the Artemis architecture and modify key elements to ensure it meets the brand's positioning and needs, as it does with other models based on VW Group platforms.
Hallmark said the firm's EVs will "be on a group architecture which is a collection of core components, with a Bentley sub-architecture".
Hallmark noted that the higher average cost of luxury vehicles made the economics of selling an EV profitably easier for Bentley however the biggest challenge was the limitations of battery range.
Hallmark also addressed reports that Audi could take control of Bentley as part of a VW Group reorganisation. He noted that Bentley already has close links with Audi and Porsche due to the platforms used for various models and said, "The question is who owns that new electric architecture, and who is it best for us to align with? It's not a big question and it's more operational than anything else. It's not a threat."
Also see:
Bentley Bentayga Speed facelift unveiled
Last Bentley Mulsanne rolls off the production line
Bentley Bentayga facelift breaks cover
Bentley Cars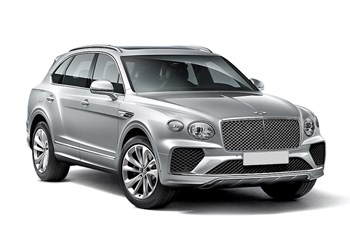 Bentley Bentayga
₹ 4.44 - 4.73 crore
Bentley Continental GT
₹ 4.12 crore
2022 Bentley Flying Spur Speed image gallery
3207 Views|1 year ago
Bentley Mulliner Batur image gallery
6662 Views|1 year ago
Bentley Bentayga EWB image gallery
4082 Views|1 year ago