SCOOP! New Tata compact SUV to look like a mini Evoque
Published On Jan 29, 2015 10:55:00 PM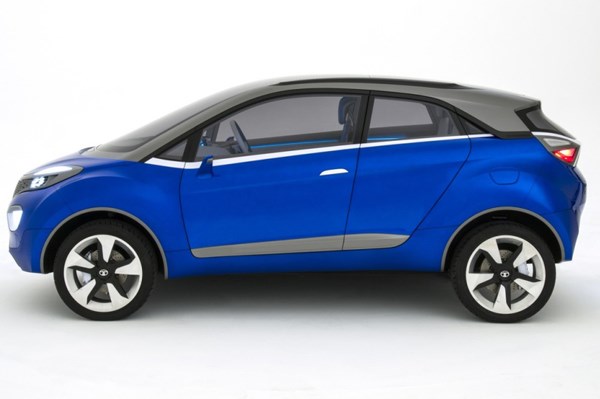 The compact SUV will also see the debut of Tata Motor's 1.5-litre diesel engine.
Tata Motors may have a reputation of making cars that are more functional than stylish, but the carmaker is aware that it needs to do more on the design front to appeal to buyers. Tata's upcoming compact SUV, codenamed X104, will be styled to look "like a mini Evoque" say sources in the company. In fact, the sharply tapering roofline has resulted in the manufacturer even sacrificing a bit of rear seat space in the interest of giving it a sleek look.
The X104 compact SUV is based on the same X1 platform that also underpins the Bolt and the Zest, and some mechanical bits such as the steering and suspension have been carried over. However, for that typical SUV look, the wheel arches will be enlarged to accommodate larger 17-inch wheels.
Mechanically, the X104 will also see the debut of Tata's 1.5-litre diesel motor that develops a good 110bhp, and a new six-speed manual gearbox designed to handle the extra power and torque. Sources say that despite the engine's power advantage over rivals such as the EcoSport, the motor will not sacrifice fuel economy. There will be a petrol version as well powered by Tata's in-house developed, 1.2-litre motor. This all-aluminum, three-cylinder engine is expected to produce around 75bhp and has been designed to be quiet and refined.
With the X104, Tata Motors is betting on the fact that compact SUVs are largely owner driven, who like their cars to be stylish with a fair bit of road presence. Pricing will play an important role in how Tata's new compact SUV fares in the competitive segment but we expect it to undercut the EcoSport when it's launched in 2016.
Also read
SCOOP! Next-gen Tata Sumo to use all-new lightweight platform
What do you think about this News